Interview by Jeff Schmuck
Photos courtesy of Ashley Battersby
So you're coaching at Windells this summer. How's it going down there so far?
It's great. Today was my second day skiing since December 12th and I've got a really good group of girls, so it's really fun. I've been filming them and coaching them but I haven't been throwing down too hard yet because I want to take it easy.
How's it feel to be back on skis?
Sooo good! It's been way too long. It's my life and not being able to do it for six months was intense. So it's just amazing to be back...I don't even have words to describe how stoked I am.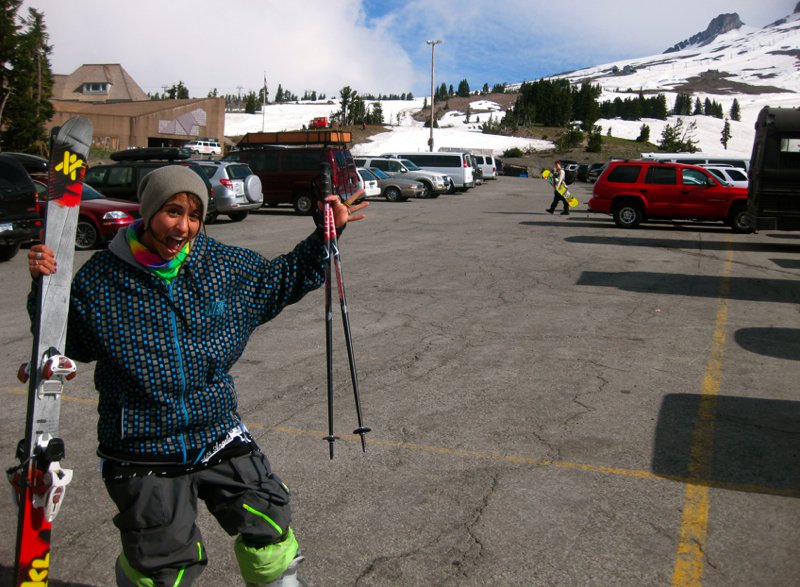 first day back on skis
So for people out there who don't know the situation, tell everyone why you haven't been skiing for the last six months.
I tore my ACL in December the week before Dew Tour and just a month before X Games. I was just doing a 540 and cased at jump at Keystone, which was a bummer because it's something I've been doing since I was 13.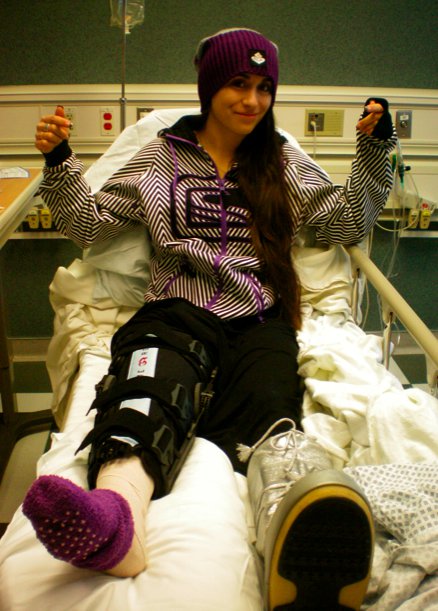 And how'd the recovery go and how's it feel right now?
Pretty good. It feels just as good as my knee did last time around, because I've done it before so I kind of know the routine and the recovery process so that's made it much easier this time.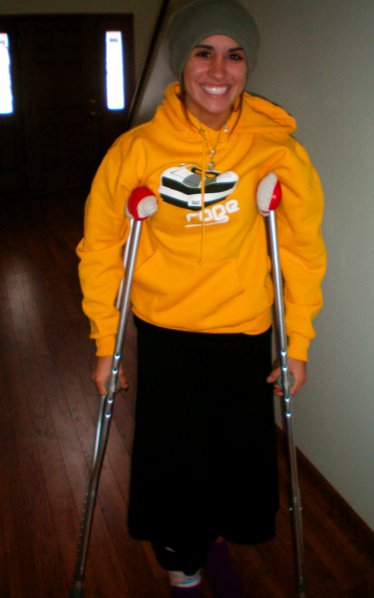 So are you planning on taking it pretty easy this summer?
Yeah I'll take it easy till the fall. It's just right at six months right now so I don't want to bust out too hard. So I'm not going down to New Zealand this year, but I've been taking online courses which has been keeping me pretty busy, and I'll be at Windells all summer hanging out with campers and getting my knee back in shape in time for the competition season next winter.
There's still some spots left at Windells so what would you say to all the kids out there that are still thinking about signing up and coming to camp?
Come! The jumps are super, super sick up here right now and there's like 175 kids and a lot of really coaches and we're going to have some cool guest pros come up as well. And it's good exposure for the kids, because if you're trying to get noticed it's a great place to be.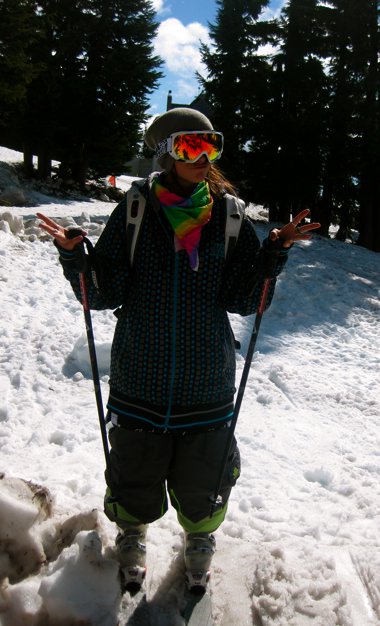 yesterday at Windells
What are your plans for next winter?
Well hopefully I'll be good to go by November and then I'll be filming with Rage again and competing obviously, but I'm going to try to focus more on filming. I want to do more backcountry and urban but I still be doing some comps as well.
During your year off what were you most stoked to see in women's skiing?
Kaya. Definitely Kaya. Because she had been off for two years with her stomach and her knee and then to see her come back and kill it by podiuming in every single comp gave me a lot of motivation to get back out there and do what she did. And since she's one of my really good friends it was cool to see her go from two years of injuries straight back to doing switch 7's and 9's and helping progress women's skiing. So she brought a lot of inspiration to me.
with Kaya Turski, Jess Cumming, Rosalind Groenewoud, Kristi Leskinen & Whitney Wickes at the Kristi Leskinen Invitational.
What would you want to say to all the girls out there who are trying to break into the sport and obviously look at you as a role model?
Stretch a lot (laughs). Just have fun, and ski with guys, because that's kind of how I got a little bit better because guys were better than me. But mainly just have fun with it, and stay focused on skiing, not on boys (laughs).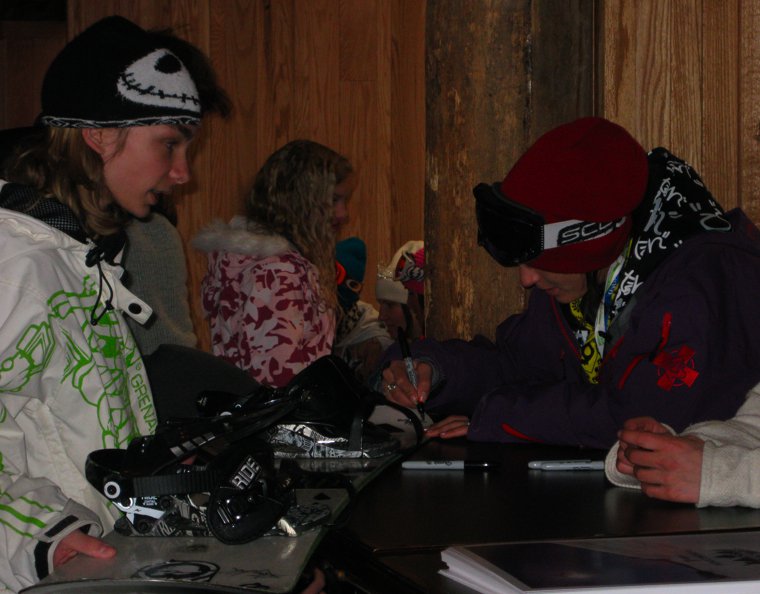 You just put together this big video together for us. Tell everyone what they're going to see.
I made an edit on the past six months of my life. I did one three years ago when I blew my other knee so I figured I'd do another one for this time around. There's not much skiing footage other than a few shots, so basically it's just footage from my birthday, my rehab, some of the competitions I got to go to, and pretty much what I've been doing for the last six months, which has been a lot of nothing (laughs).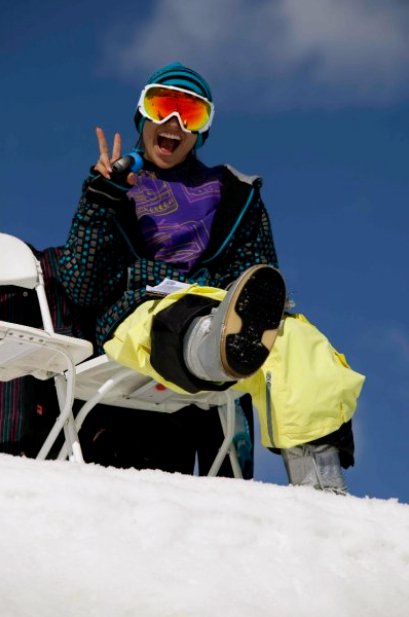 It's interesting though because it gives a glimpse into the injury side of things and everything you went through which isn't something we normally get to see. There's some fairly heartbreaking footage in there from while you were hurt that really shows how much you love skiing.
For sure. It really shows what I went through and how bummed I've been because I haven't been able to ski. It shows a lot about who I am as person for people who don't really me other than being a skier.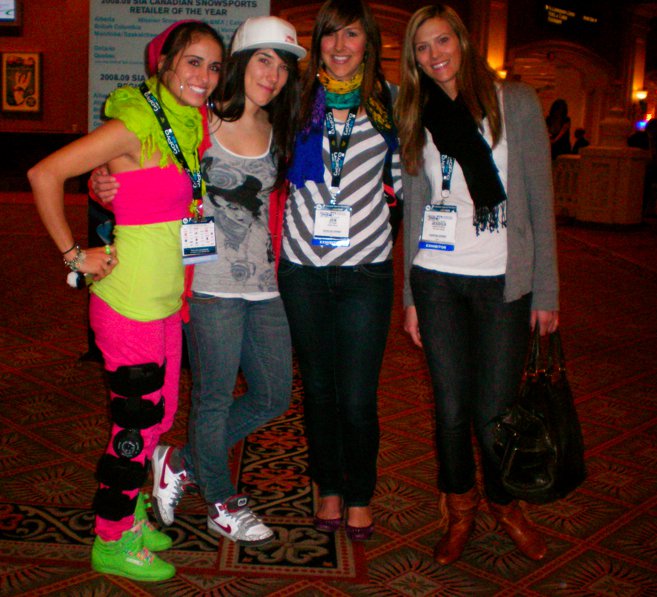 with Angeli Angeli VanLaanen, Jen Hudak & Jess Cumming at SIA Vegas.
Any thank-you's you want to give out?
Definitely all my sponsors, Volkl, Marker, Tecnica, Scott USA, Sweet Protection, Park City Mountain Resort, Neff, McDavid and Bendis Skin Care, for continuing to support me and believe in me during my injury, my parents and my brothers of course, and God.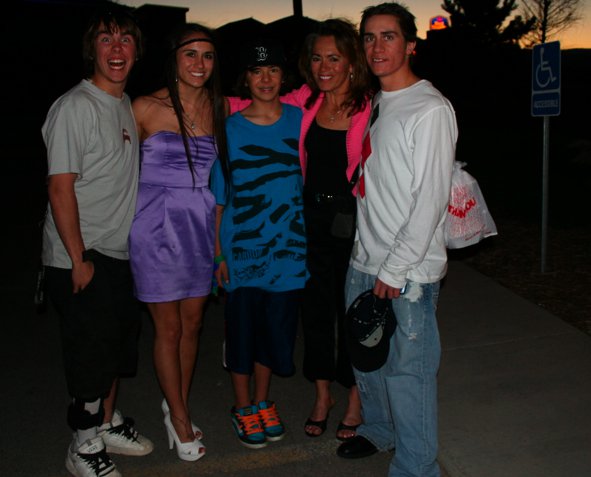 Adam, Ashley, Zoo, Debbie and Tyler Battersby
Any last words for everyone out there?
Yeah...I'm back!