Windells Academy students went behind the scenes of Nike?s World Headquarters in Beaverton, OR. This was an opportunity of a lifetime to check out the mechanics of this legendary company and get the latest on the 6.0 line.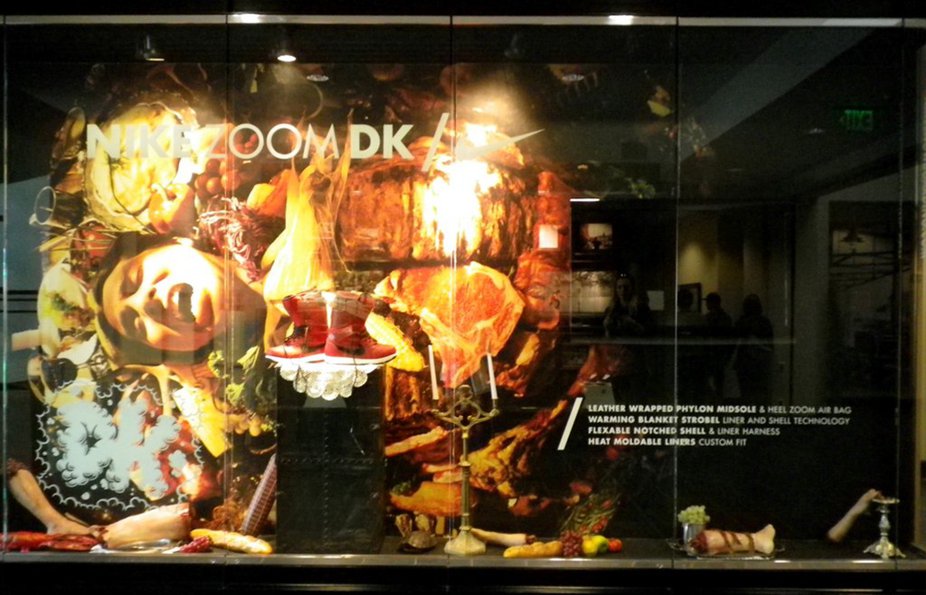 Nike headquarters is a city in itself; a place where major league athletic teams come to practice, global meetings are held, and the creative minds of both athletes and employees come together. Buildings and flags line the sidewalks paying tribute to iconic athletes such as Ken Griffey Jr., Mia Hamm, Tiger Woods and Ellery Hollingsworth. With a campus spreading over 2 million square feet there was much to see for our industry trip.
The action sports division with Nike began in 1999 and has developed lines including 6.0 and SB. ?Throughout the years we?ve learned a lot and we have a better understanding of what action sports is? commented Tim Reede, Nike 6.0 product manager. As action sports have earned its place in the main stream, riders are signing onto major companies such as Nike. A diverse group of athletes such as Danny Kass, Paul Rodriguez and Sammy Carlson allows for 6.0 and SB to stay true to the culture of action sports. Tim suggested ?We want to move in a direction with action sports athletes that fit our vision and make sure we fit theirs?. The collaboration between Nike and action sports athletes sets the stage for tried and true designs with new technology.
Windells Academy students got a sneak peek into the Nike 6.0 2012 line and gave both style and technical suggestions. ?It was so cool to go to Nike?s headquarters and see where everything happens. I like that Nike is making skate shoes but they need to make sure performance comes first. I don?t want a thin skate shoe? said Chris Verrue, 15 from Truckee, CA. Upcoming products consist of innovative and classic designs with urban and raw inspirations. Be sure to keep an eye out for this upcoming line!
The relationship between Nike and action sports athletes helps build products to make athletes perform at their best. Corporate companies get to leverage resources that can be used to create the best of the best equipment. With action sports athletes representing our sport we are still connected to our grass roots. Windells Academy students had a great opportunity to see what a corporation has to offer to our industry and lend their opinion not only as consumers but action sports experts.
Related posts:Windells Academy Talks Business With Atmosphere
Windells Academy takes a trip to Nike Headquarters!
Windells Academy Dew Tour-Utah