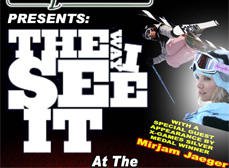 Don Thomas Sporthaus, supporter of Faction Rider, Mirjam Jaeger, are presenting "The Way I See It", from Matchstick Productions at The Birmingham Palladium, Birmingham Michigan. Mirjam Jaeger will also be there to sign posters and there are a pair of Faction skis up for grabs. Which would do nicely just before winter.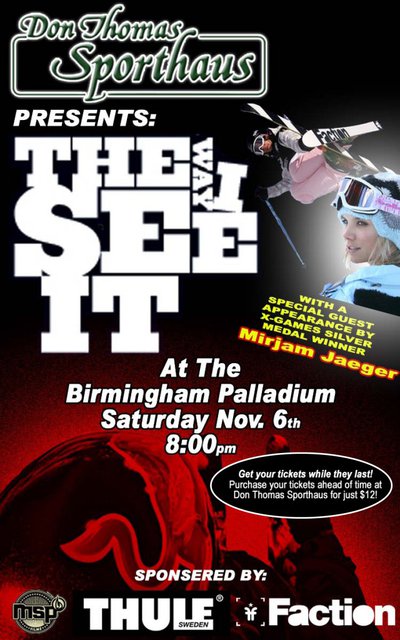 The Way I See It Flyer
Be at the Palladium from 8pm on the 6th November, tickets can be bought beforehand at the Don Thomas Sporthaus for just $12.
Check out the Trailer Below: