Words: Dan KellarI won a student ambassador award from the great HR firm ECO Canada to attend the Globe 2008 conference and trade show. The event is targeted towards industry and has goals of greening that which drives our economies and creating a sustainable world for the growth of the market. The event is sponsored by mining and oil companies, oh how sustainable.At least there were a lot of renewable energy companies (wind, solar, geo thermal, waste-to-gas) present with ground-breaking new products that ski hills need to incorporate in their bid to become sustainable. Since the conference was in Vancouver, I decided to stay an extra few days to check out one of the venues that is the subject of my academic research: the Cypress Mountain 2010 Olympic super-pipe. With the help of Movement Skis (a Cypress Terrain park sponsor) and a super friendly marketing staff (thank you Joffery) I got 3 days of tickets and was able to boost the brand new addition to Cypress's park arsenal, all 6.8 glorious meters (22 feet) of the walls. After a Saturday morning full of protests against the American occupation of Iraq and Canada's recently extended combat mission in Afghanistan, I took the 20 minute drive out of town, through the rain and up through the clouds to Cypress provincial park. Avoiding the speed traps I emerged into a beautifully yet inconsistent sunny afternoon and had my first glimpse of the super-pipe: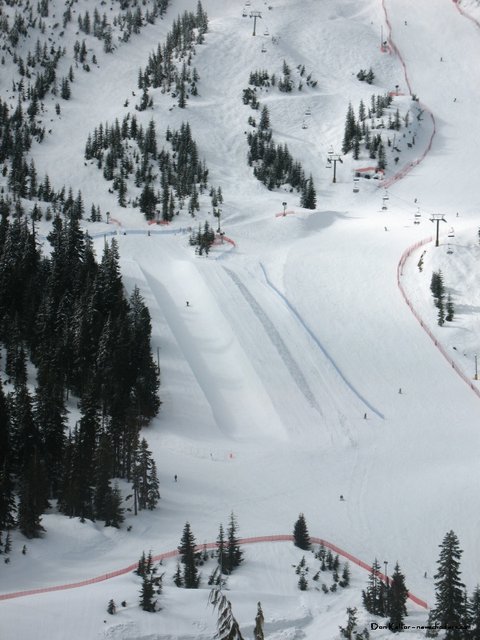 As is well known in the Newschoolers community, skier Half-pipe is not yet an Olympic event. There is a movement to host a parallel event which would take place during the Olympics to showcase the incredible level at which skiers are dominating the pipe. 3 meters higher than the boarders are boosting, skiers have been absolutely destroying the pipe over the past few years, recently highlighted internationally by Tanner's killer gold medal run in the x-games and Simon's fantastic 7 meter 900 first hit. Tanner Hall (gold): Simon Dumont (silver) Colby West (bronze) Competition after competition has shown that skiers from around the world are at an incredibly advanced level of half-pipe riding and should have, given consistent and non-FIS controlled judging, the chance to earn the ultimate prize in sports competition: an Olympic gold medal. Ballet style 900s are not cool, I don't care if they won Ross Powers the first Olympic half pipe medal in snowboarding, we need judging by newschoolers, for newschoolers: style, amplitude, and trick level all have a place, notice that style is number one in my rankings. Dave Weale and Joe Schuster had something to say this past summer about Olympic Half-pipe skiing: Well back to the Cypress half-pipe, I was able to get effortless 3 and 4m airs on the absolutely perfect walls (cut 5 days a week) but could usually only manage 4 hits, I could squeeze a 5th in on some runs. This could indicate that the pipe is too short for the amplitude and distance that skiers get. West, Dumont, Riddle, Dorey and the other big boosters would get at most 4 hits, maybe only 3. I could not help but wonder if the Cypress pipe is even long enough to host an Olympic skier half-pipe? A few of the riders I spoke with at Cypress were concerned with the availability of the half-pipe as apparently it was a battle to have the pipe open to the public all year but I had no problem riding all weekend and the pipe has been open since the Canadian National snowboard half-pipe team trained on it earlier in the year. It will be open until they hit dirt on the walls while cutting with their zaugg. As for the rest of the mountain, the terrain park was set up decently, was well maintained and had flow through a series of rails and jumps though nothing stood out as exceptional or ground breaking. There was a good selection of steeps, trees, and cruisers and some transplanted snowboarding Ontarians who are working as lifties showed me some of the secret stashes on the mountain after their shift (there is night skiing on most the mountain) and even though it had not snowed for a few days we found some untouched pow.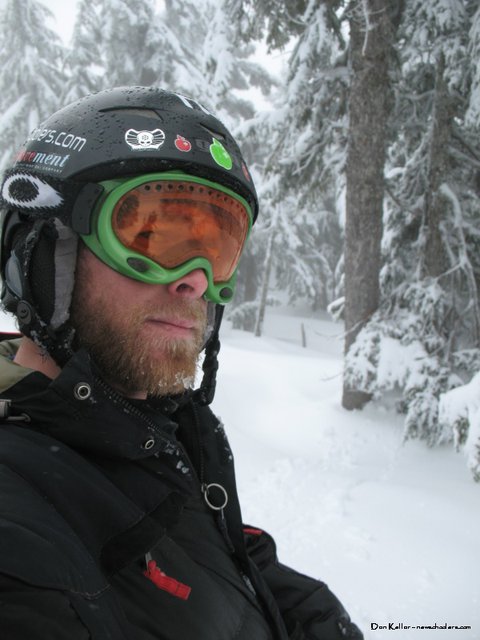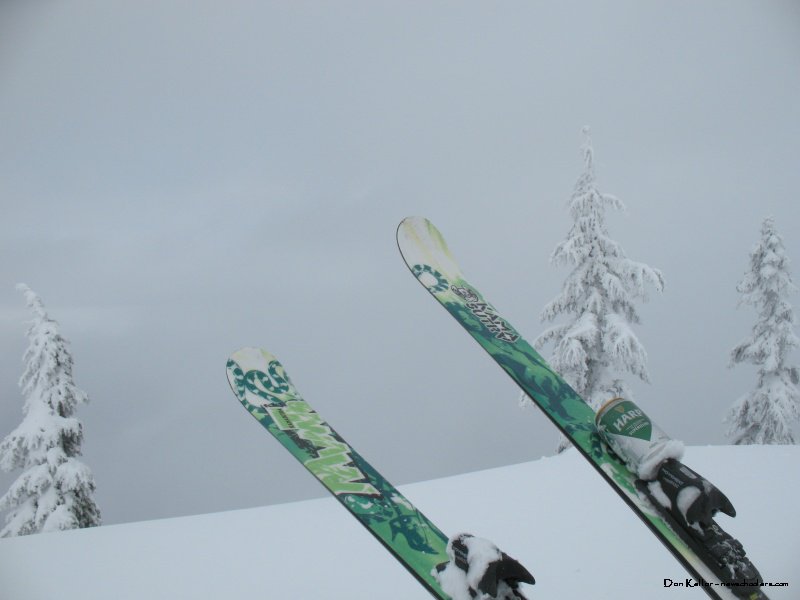 All in all my first visit to the North Shore was fun and after a snowfall on night two and a delay in getting the Sky lift open (which worked for me as I lazily did not get to the hill until 11am) I was able to have multiple untracked runs on the mountain that was mysteriously and largely absent of riders (St. Patrick's day does such things).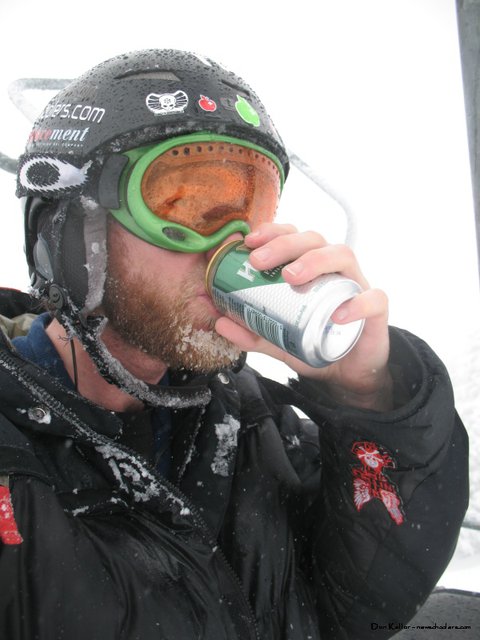 If you'll remember Jeff Schmuck's articles from earlier in the year (Inawashiro World Cup & The Last Fight) that discuss the possibility of skier half-pipe in the 2010 Olympics, you'll know that it is still not too late to have the event included in the 2010 Olympics. Snowboard half-pipe was included in the Nagano games with only 16 months before the games were held due to intense media, corporate, and public pressure. If we can keep the issue at the forefront skiers may still have an opportunity for an Olympic prize. To this end we are announcing an open vote to have a picture that represents all that is great about skier half-pipe spearhead the inclusion campaign. We have laboriously analyzed hundred of skiing half-pipe pictures from NS stories from the past year and have whittled the field down to a few. We are now hoping that you will vote so we may name the best of the best from the below photos...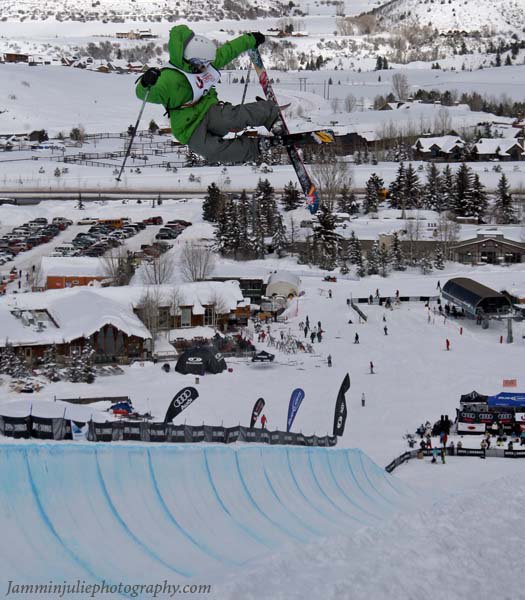 Skier: Banks GilbertiEvent: Aspen OpenPhotographer: Julie Weinberger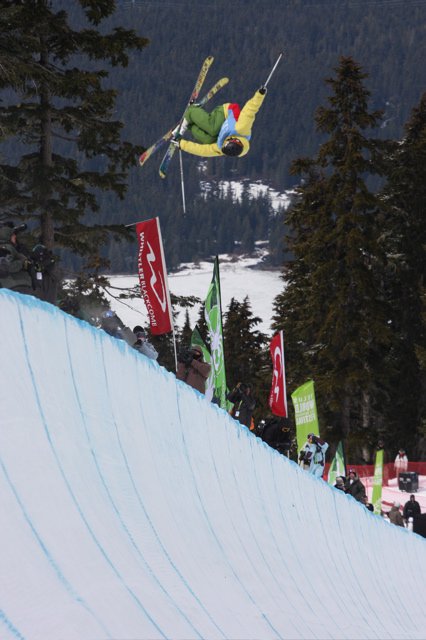 Skier: Cam SchusterEvent: WSI Photographer: Felix Rioux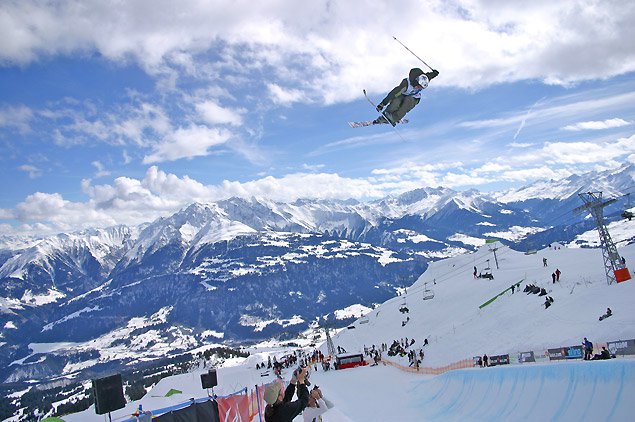 Skier: Iisko HeiskanenEvent: Euro Open 2007 Photographer: CKO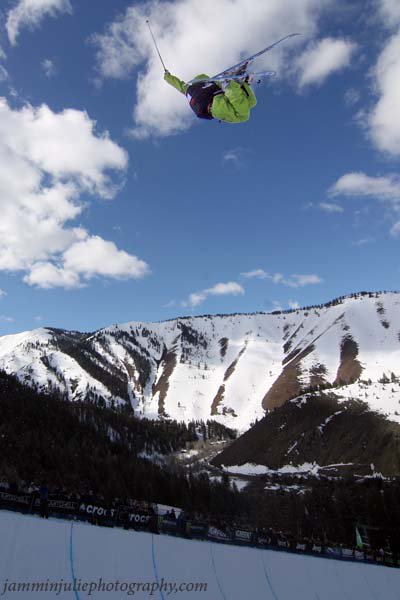 Skier: Colby West Event: 48 Straight Photographer: Julie Weinberger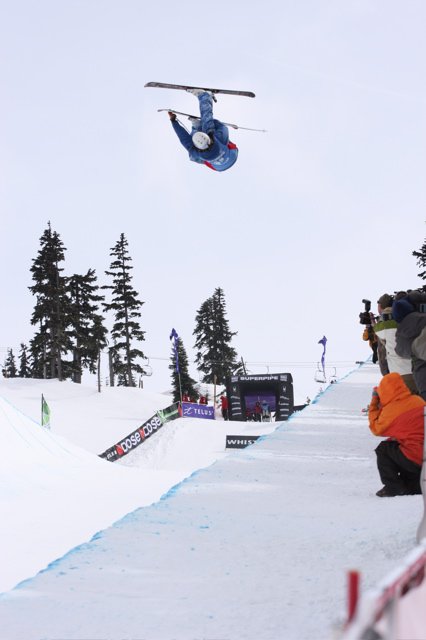 Skier: Dave WiseEvent: WSIPhotographer: CKO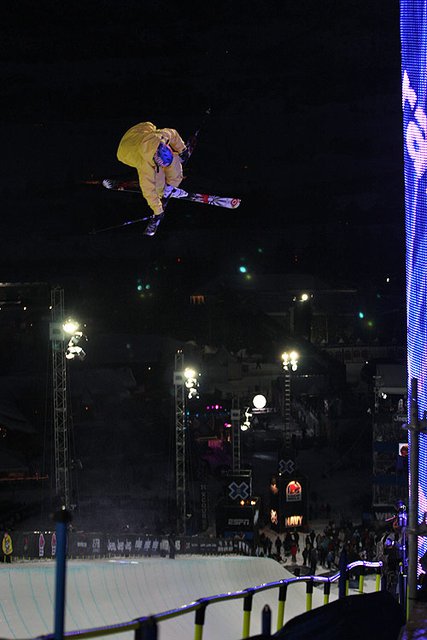 Skier: Simon DumontEvent: X-GamesPhotographer: Jeff Schmuck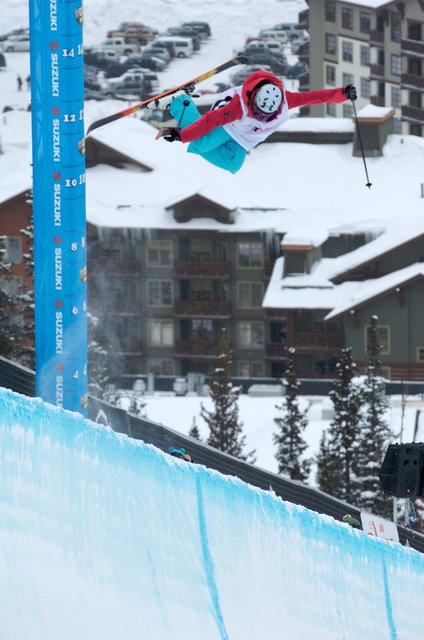 Skier: Jen HudakEvent: US OpenPhotographer: Felix Rioux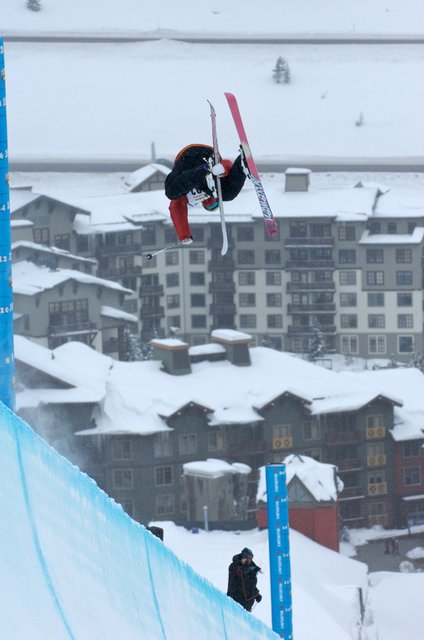 Skier: John SymmsEvent: US OpenPhotographer: Felix Rioux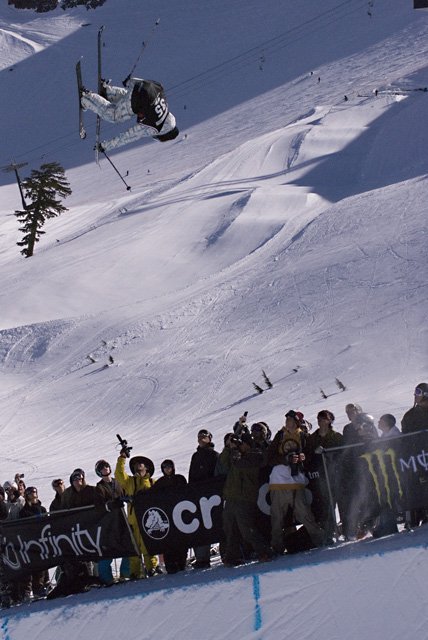 Skier: Jossi WellsEvent: 48 StraightPhotographer: Rom Marcucci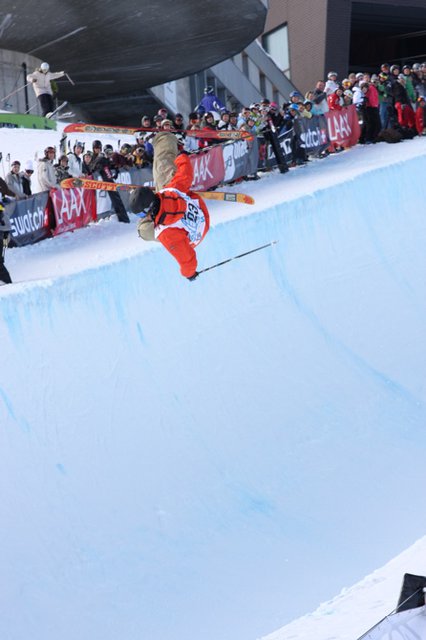 Skier: Kalle LeinonenEvent: European OpenPhotographer: Felix Rioux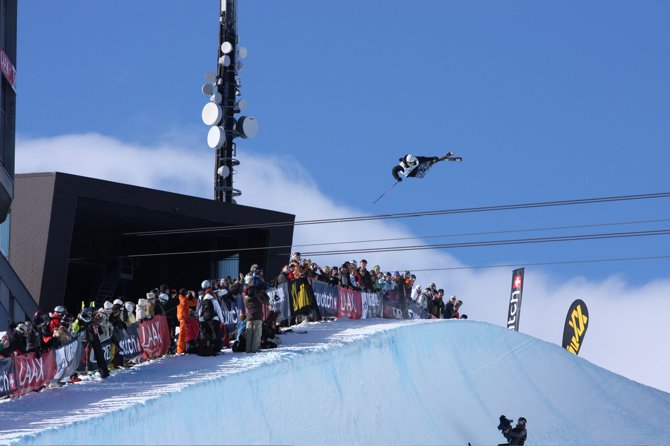 Skier: Justin Dorey Event: European OpenPhotographer: Felix Rioux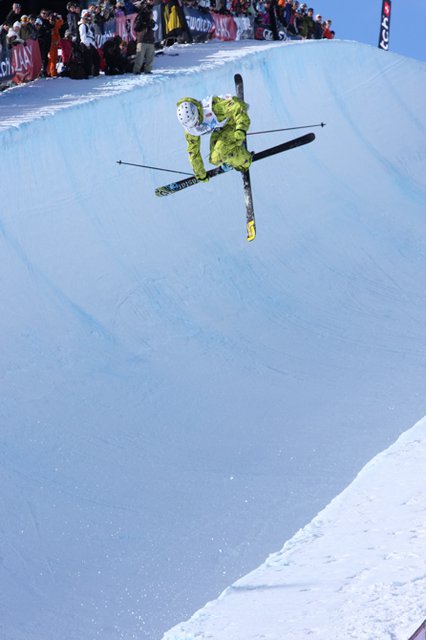 Skier: Mike Riddle Event: European OpenPhotographer: Felix Rioux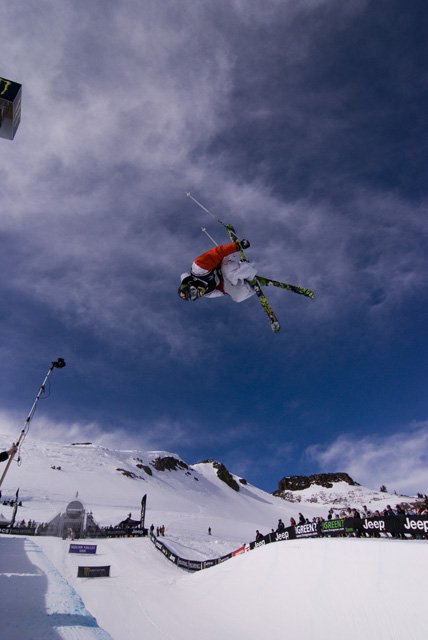 Skier: Peter Olenick Event: 48 Straight Photographer: Rom Marcucci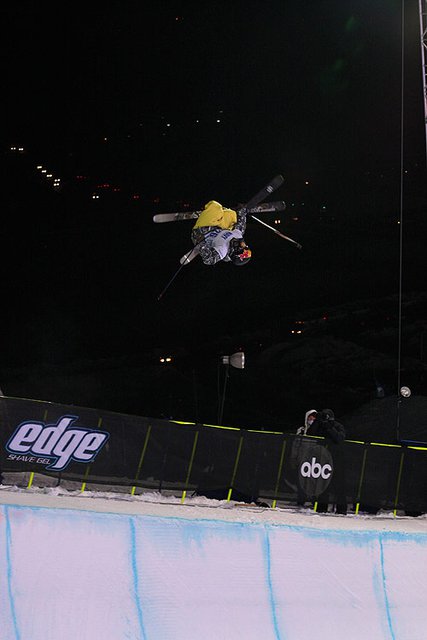 Skier: Tanner HallEvent: X-GamesPhotographer: CKO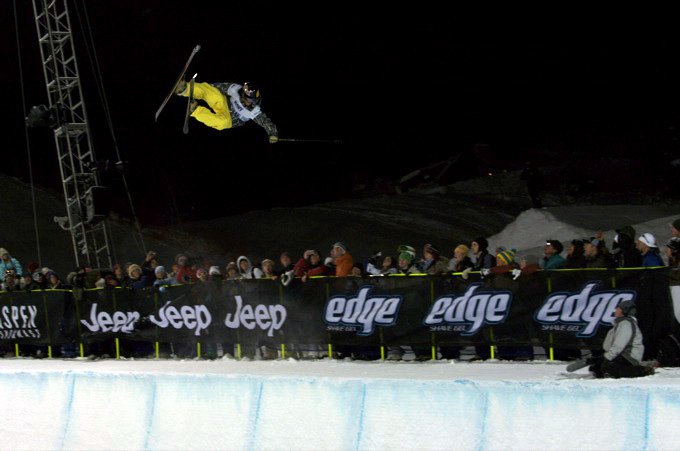 Skier: Tanner HallEvent: X-GamesPhotographer: CKONow that you've seen the selection on photos, vote for your favorite at the top right of the screen or in the poll section.