I work way to much, and I know it. But it pays off for my 6 months of skiing, and it aint cheap!
As you can see from earlier, the only thing I manage to come up with while blogging, is the fact that I work to much = no bloggie.
Therefore I want you to have a little recap of my weekend. It was quite a good one.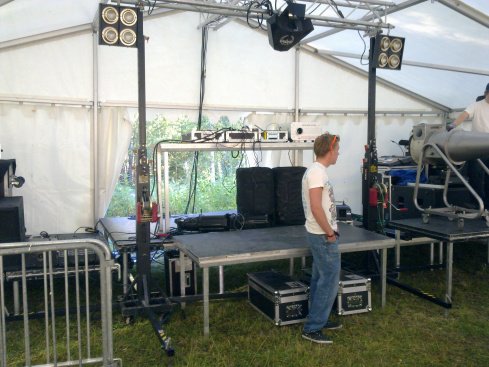 As mentioned before, I like playing music. I went from beeing total blank in the game of music, to actually LOVE music, and I play it a lot theese days. Great hobby besides skiing and working. This weekend I was hired as 1 of 6 djays to play at a local party. I was nervous in like three weeks before the gig, but I turned out to be suuuperfun. Picture above is from the the mainstage.
A lot of sound to room what was supposed to be 1500 people, but turned out to be 400. Shame on you all that didn´t show up! Great party!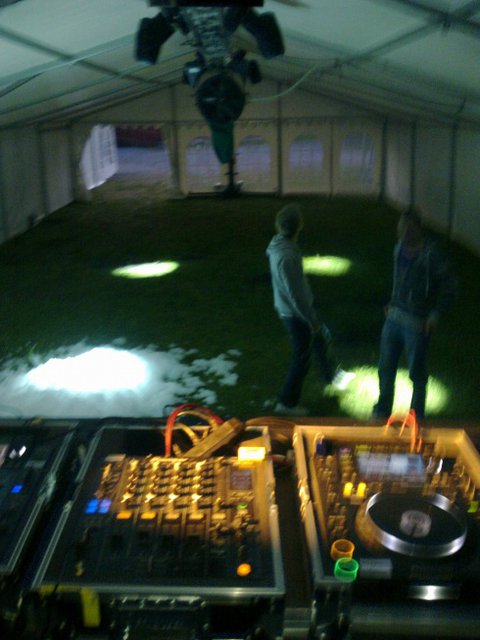 I usually play digital tracks from computer with a midi-controller + an external mixer, but I have a pair of cd-decks at home. In case you know nothing about djaying; Playing cds from cd-players is a LOT harder than it looks. Things should sound on beat, with effects, right tracks at right time and so on. I was lucky enough to practice alone before the party started, sick sick setup with gear worth more than people earn in one year…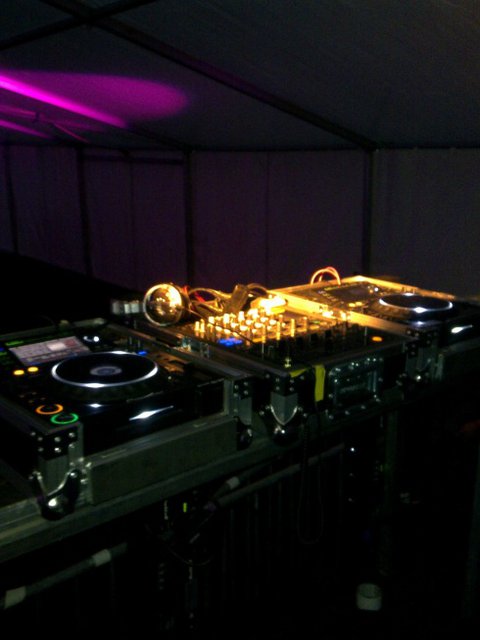 When you are as much tech-gear-freak as I happend to be, this is as close as it gets to heaven! Cdj-2000 players and Cdj-800 mixer.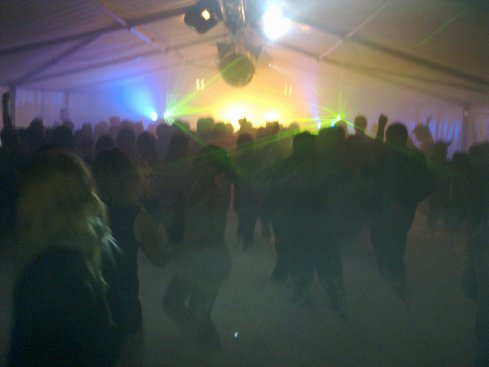 Despite the fact that I was nervous to death before the party, it turned out okay, and I had tons of fun. I played for three, hours indoor, not at the main stage as seen here. Party on!
I´ve also bought a new cd-player to practice on, the old one is broken. Should be fun!
I actually love playing music so much, that some times skiing comes in second hand. But when I think about it, skiing is more of a lifestyle, djaying will allways be just a hobby.