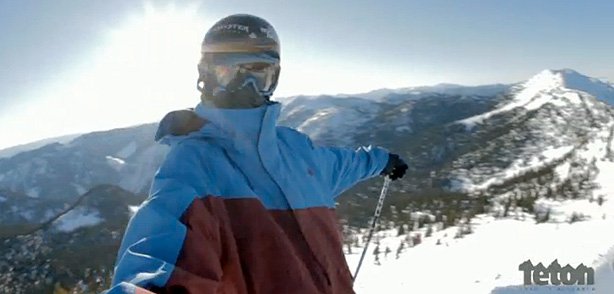 In this week's episode of Almost Live, The North Face Athletes Mike Riddle, Tom Wallisch, Sage Cattabriga-Alosa, Mark Carter and Dylan Hood are cat skiing in scenic Baldface, British Columbia setting up for a spring park shoot. As Sage describes, "Any time you've got a new jump, especially when it's a pretty consequential gap like this, it's a little nerve-wracking until someone hits it."One For The Road Almost Live is a web series that follows the TGR production team and athletes around the globe as they shoot their 2011 ski film, One For The Road. It provides insight into the lives of the world's top riders as we take an inside look at what goes into first descents, building and hitting massive backcountry jumps and traveling throughout the most exotic locales on the planet. "Almost Live" plants you on location with our crew in the middle of the action. Stay tuned throughout the season and watch the drama unfold.Visit The One For The Road Film Page Here:
http://www.tetongravity.com/one-for-the-roadBaldface
Backcountry Sessions – One For The Road Almost Live – Episode 13 >>Related posts:Teton Gravity Research: Almost Live The crew heads to the previously unexplored Petersburg, Alaska. They...Teton Gravity Research: Behind The Line This week's Behind the Line puts Sammy Carlson's versatility on...Teton Gravity Research: Almost Live Former US Ski Team member Daron Rahlves joins the TGR...