Ever since I joined NS I've been pushing our focus towards in-depth (Roofbox) reviews, largely because of my disdain for 'one-lap at a test' style reviews that you see from the magazine ski tests. I've been to a fair few ski tests myself and, while you do get an impression of skis pretty quickly, I've found my opinion of skis regularly transforms when I have a week or so to get used to them. In fact, snap judgments are often counterproductive, I've loved skis that I hated on day one and if I hadn't kept going, I'd never have found out.
So I had my reservations about heading out with two of the other guys from NS crew (P3t3r and Zorko) to the recent On Snow test at Copper Mountain to check out next years skis and do a mini NS-test of sorts. However, we decided to give it a shot, and these are the new skis we liked best on first impressions. The good news is we'll be revisiting them all for Roofbox Reviews this coming season to form a proper opinion on each.
_
Armada BDog Edgeless - Twig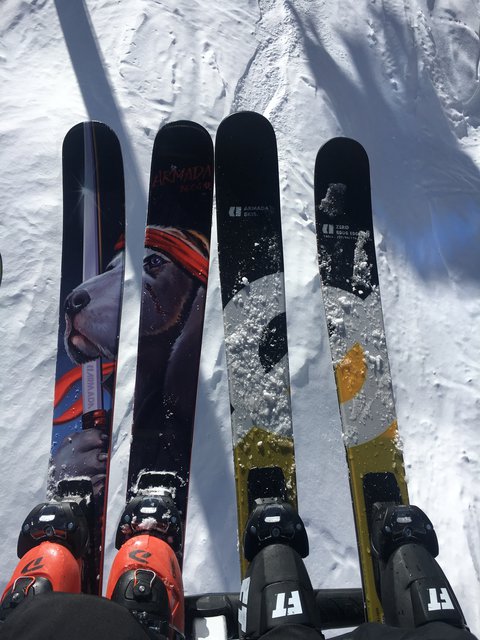 There have been attempts at edgeless skis before and they haven't always been successful. However, if there is someone I think could get it right, it's Armada. The first thing to note about the BDog Edgeless is that it's actually not that bad to ski on snow. I could ski around Copper with relatively little difficulty except on ice patches and they slide rails like a dream. I deliberately hit all the stickier rails in the park and they slid perfectly. The flex is also insanely smooth without edges affecting it. We've sent a pair of these to Mark Hendry, our new park ski killer to see how they hold up, but the initial indications are that these could be a 'game changer' (you're welcome Josh Malcyzk)... as long as you can avoid the ice.
_
Rossignol Black Ops 98 - Zorko

Ok so this isn't technically a new release but the Black Ops range will be much more widely promoted/available this coming fall. It's hard to talk much about a ski after one or two runs, but this one stood out for me because it's exactly what I like to ride. A fucking bulldozer of a park ski. I only took the Black Ops through the medium park at copper with 15-25 foot jumps but on first impressions, I see them being great for charging on big booters. They're on the heavy side, stiff and super stable on landings. Not your top choice for something playful but great for skiers who like to go big.
_
Line Sir Francis Bacon - Twig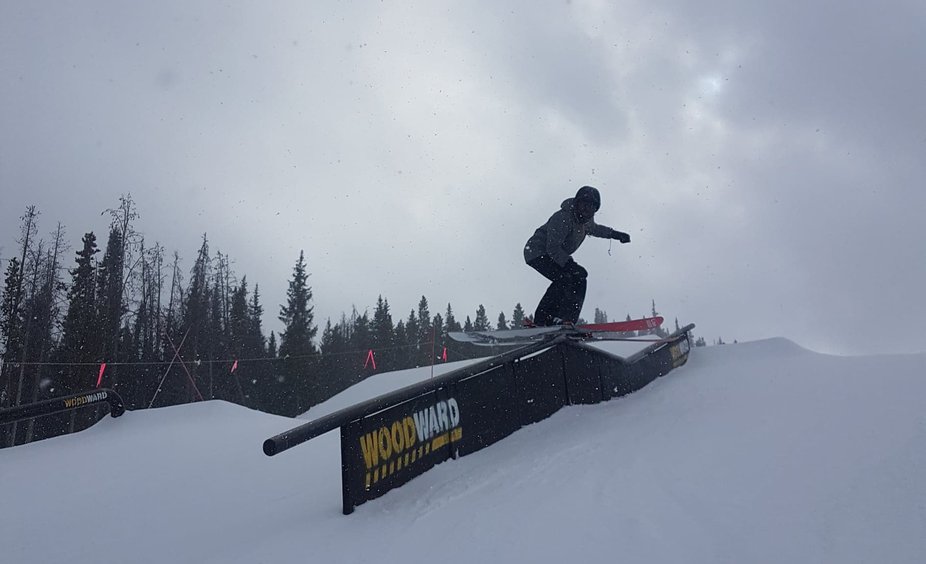 I'm kind of cheating giving these a 'best of test' spot because I'd already been skiing a pair of these before the test. But I got to try out some different mounting points, sizes and non-detuned edges at On Snow. I'm stoked to get you guys a Roofbox Review out in the fall but the short story is the Bacon is back to being a jibby, fun-oriented ski first and foremost.
You can also see the influence of the Sakana (review also coming this fall) on groomers. The new Bacon rips, especially on short radius turns. When I skied the 176 size, I felt almost like I was on a slalom ski (but fat, obviously). In the 184, which is what my test pair are, they were slower but still ripped. Line have always made some of my favorite skis in terms of feel on snow, perhaps because I learned to ski on their skis, but they definitely sometimes go 'off piste' in terms of construction. For me, the key points with the new SFB that the construction is beefier again and the flex is back to being softer, especially in the tip and tail. In the shorter length I found them too soft for easily controlled buttering, but at 184 they're perfect. The spooned tip makes them go sideways like a dream, but I only found a couple of one turn stashes to really try it. Get hyped for these though, they're going to be a very popular ski.
_
Line Vision 108 - Zorko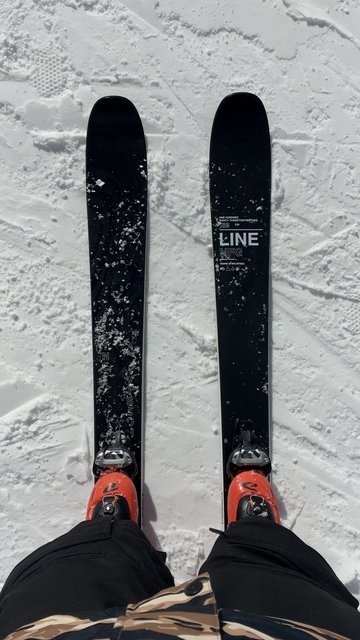 The Vision was designed with input from Dylan Siggers (and others) as a middle ground between the Sick Days and Line's twin tips. So a directional all mountain ski to hold up in just about any ski condition but more fun because... twin tips. I thoroughly enjoyed these for carving the groomers at Copper on the way to the park. Overall, these are pretty stiff but they soften up at the tips and I had fun buttering the knuckles. They also did not disappoint on the jumps - poppy on takeoffs and stable on landings. Twig and Peter tried these as well, but with less enthusiastic results but both prefer softer skis in general. These are designed to charge with the option of jibbing as well. Much love for them, I can't wait to spend more time on them for the Roofbox Review.
_
Volkl Revolt 121 - P3t3r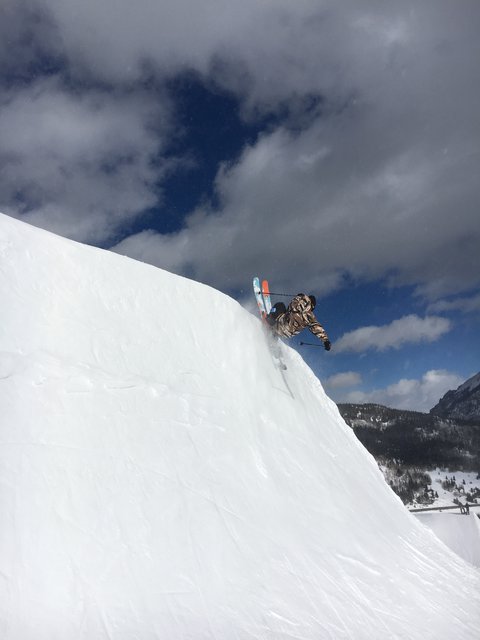 Even though the conditions at Copper Mountain were not optimal for testing a pow ski I was still really excited to hop on a pair of these to see how they handled on the rest of the mountain. Right away I felt a certain lightness to them that was not expected given they are a beefy 121 waist pow ski. I also tested them in a 184 which is a rather long fit for someone like myself on a groomer day (I'm 5'9). From the first run, they felt super responsive. I'm a skier who loves slashing and pressing my way around the mountain and the early rise rocker with a bit of camber made this ski super fun and easy to maneuver. On run number 2 I took them off a few medium jumps and tested them at high speeds - both of which blew me away with how stable and comfortable I felt on them. I wish I could have tried these skis in deeper snow but I have a feeling I would have not been able to return them. The hype is real and I want a pair.
_
If you have any questions about these skis or others, hit us in the comments and we'll do our best to get back to you. Watch out for full reviews of these skis and loads more coming this fall.
Check out our full 2019-2020 Gear Guide here.