December 6, 2008 – Sun Peaks, BC – I have to start this update by thanking my volunteers for coming out, and helping us get our park up and running. We put in a marathon shift in some of the worst building conditions I have ever seen to get the park ready for this past weekend. We managed to get six rail features in.
10 foot butter box
10 foot plastic culvert up on a bank
10x10x12 down flat down box
16 foot rainbow box up on a spine
16 foot flat box
20 foot down box
Getting these rails in the snow was definitely worth it. The session that went down on Saturday was sick. Everyone that came out was so stoked, rode hard from open to close, and set the bar high for the season.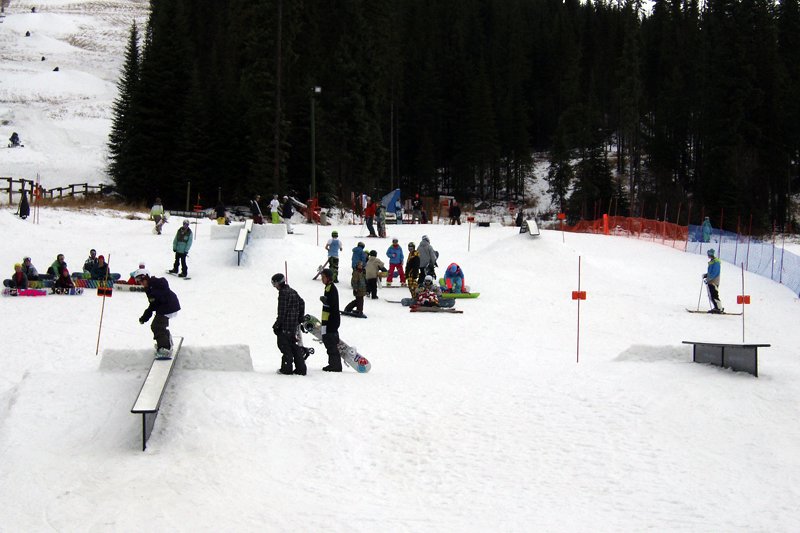 See you in the park!
Toby Ianson
Terrain Park Supervisor
Check out the latest video submission from Rocket Jelly Packets to see the session that went down on opening day. Click here!