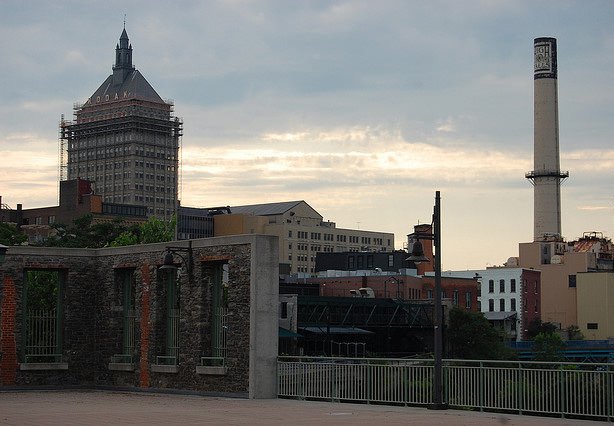 Some might say that the city of Rochester, New York is struggling; others might say that it's evolving. One thing's for sure though: Rochester — nicknamed The World's Image Centre — is changing. Because of this, and because of the city's rich photographical history (think Kodak), ten of Magnum Photos' photographers have chosen Rochester as one of three locations currently being documented across the United States.
Rumor has it that the true reason behind choosing Rochester had more to do with the city's crumbling industry (again, think Kodak) but the photographers maintain that there is no central theme. They are merely there to document a city they feel has more to offer historically than many others.
Some of them are choosing to take to parking garage roofs, while others are seeking inspiration in places steeped in nostalgia such as Le Roy's Jell-O Museum and the House of Guitars. But all of them are capturing Rochester though their own, unique lens — no pun intended.
In the end these photos will likely end up as part of a book, possibly alongside the two other projects currently under way: one in California and another in North Dakota. If that's to happen you can be sure that the contrast will be, at the very least, fascinating. But even though the Rochester trip will have no central theme, one or two photos of Kodak's once great headquarters are bound to make their way into the mix.
(via The Rochester Democrat and Chronicle)
Image credit: Kodak tower by jugglingnutcase