Yooo Park Slayers!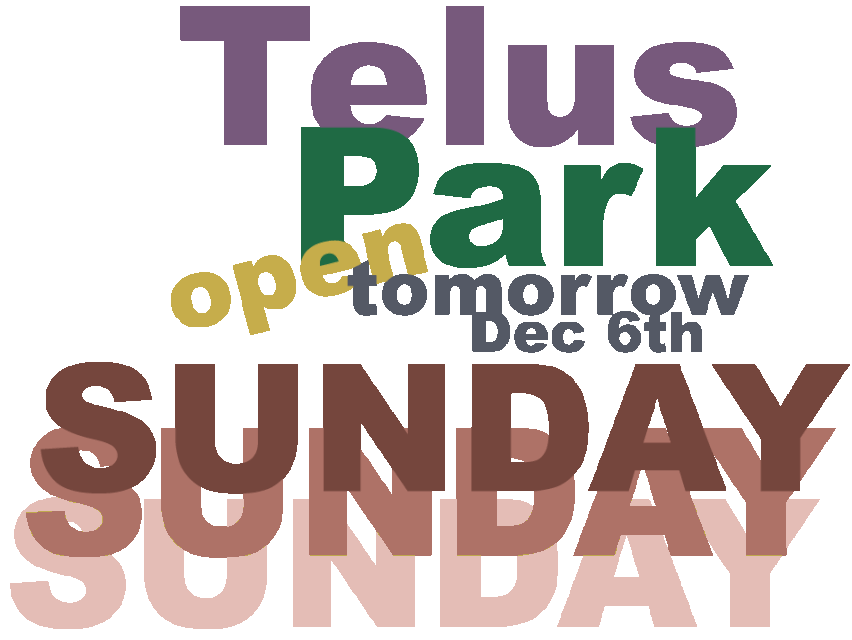 I hope you guys have had fun shredding the Kiddie zone on Far Out. We've seen a very positive vibe from all of you riding this zone. Smiles, stoke, progression, and a few bomb holes to fill daily! The early, mellow progression of the Kiddie zone will hopefully help your progression into the Telus Park. Mother nature, the park crew, the groomers, have all been killing it! We got the snow, we've been busy, things are happening! We have 8 features to start in the S/M lane of the Telus Park for you guys to shred til your hearts content! (or at least 3:00 ish).
I'll give you a hint... beginner boxes, beginner rail, T- box, 32ft flat box, medium flat down rail, down box, and a nice big pyrimad skate-style feature, with a janky set of barrells to bonk!!!
Web-video to follow...
Stay safe, keep fit, have fun! and SHRED ON!