The Newschoolers Tell A Friend Tour is 7 years old this year, but the core mission remains the same as on day one: visit hills, get kids stoked, give out prizes and then eat pizza. In the words of founder and general bossman Andy Parry, "it's about the fans, the kids who love skiing."
This year sees more stops than ever before, and there's a major change too. With Windells signing on as lead sponsor of the tour, Andy finally gets to drive a new van. The TC van will, of course, be sorely missed. But at least the crew will have a better chance of getting where they are going this year (unless Sam Turner gets given the key again) after some serious van issues last season.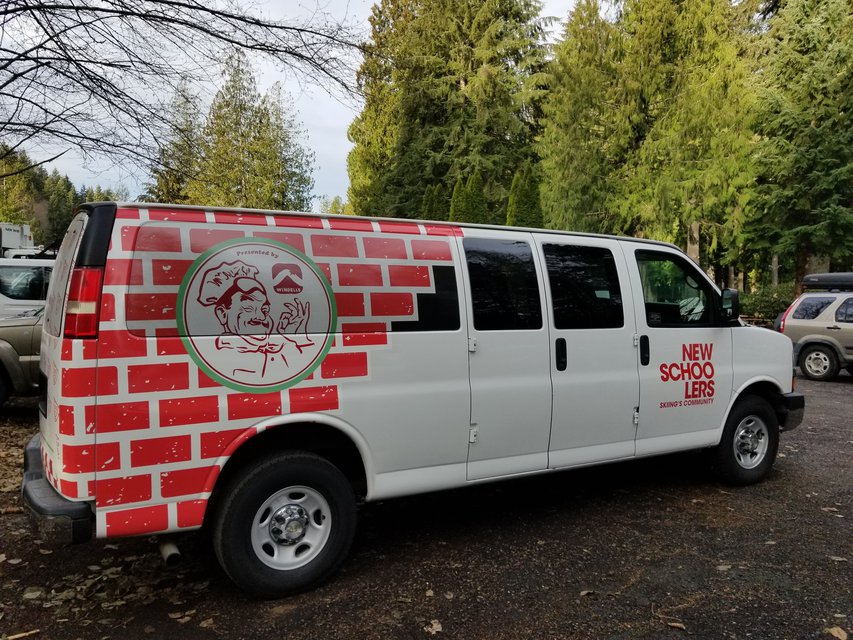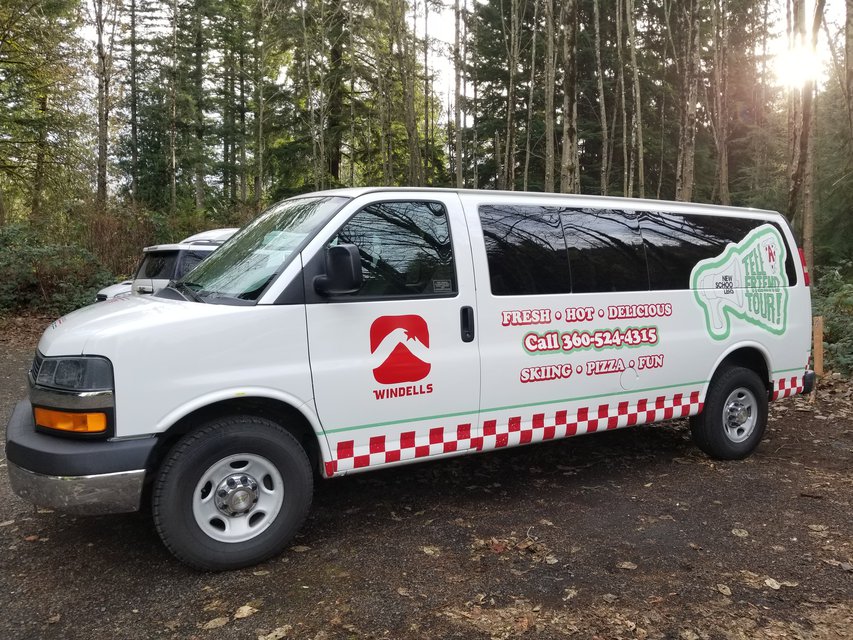 Andy, accompanied by a plethora of guest pros, will be visiting resorts all across the country, and inviting you to come out and ski with them. Along the way, they'll be hosting rail jams, prize tosses, and pizza parties. The contest element of the tour returns again too and there are now five chances for you guys to take home fistfuls of cash for your skiing stunt skills.
Most importantly, the TAFT stop experience is just plain fun. I finally got to check it out when they came to the UK and it's probably the most stoked I've ever seen the kids at the local slope... and the most well-fed I've been on the hill too. If you're in the area for one of the stops, I'd highly recommend checking it out for a nice reminder of just what makes skiing as great as it is.
https://www.newschoolers.com/videos/watch/918618/taft-recap-mp4
2018 TAFT video recap
_
The 2019 schedule, subject to more stops being added, is as follows:
Killington 1/5
Killington Comp 1/6: $3k
Ski Sundown 1/11
Sugarbush 1/12
Bolton Valley 1/13
Cannon, nh 1/19
Waterville Valley, NH 1/20
Ttitus mtn 1/21
Horseshoe, On 1/26
Boston Mills Brandywine 1/27
Seven Springs Comp 1/28: $500
Pine Knob 1/29
Tyrol 2/2
Tyrol Comp 2/3: $2k
Sundown, IA 2/5
Welch Village, WI 2/8
Buck HIll, MN 2/9
Trollhaugen Comp 2/10: $1k
Timberline 2/23
Grouse Mountain 3/2
Mission Ridge 3/3
Banff Sunshine 3/9
Banff Sunshine comp 3/10: $500
Timberline 3/16
_
Massive Thanks go out to our sponsors:
Windells, Line Skis, Kulkea, Ruroc, Snocru, Ski The East, Ombraz Sunglasses & The Ski Monster