Interview by Jeff Schmuck
Photos by Dan Brown
So we're sitting here with the legendary Kris Ostness who is one of the filmers for Team Down Under here at JOSS. How are you doing right now?
I'm doing great. Just got off the hill from shooting a bunch of intro stuff for our video.
How's the competition going so far for you and your team?
It's going really well. Obviously the weather has been a little challenging, but we're slowly getting our shots and we're going to have something good.
So you have a big announcement you want to make for everybody out there.
Yeah well when MSP asked me to come here and shoot at JOSS it was a great opportunity for me to hook up with Henrik Rostrup because he lives in Stockholm, and to be around all the athletes that I shot with in Teddybear Crisis...because we're going to do to Teddybear Crisis 2.
Nice. What are the plans for it? When will you start filming and when will the film be released?
Well we're going to start shooting next year and the movie will be released in fall of 2010. But we've already got some really big plans in the works. Henrik is in Stockholm right now but he's going to be traveling to Norway in the next couple of weeks to have some meetings with the Norwegian government so we can get some special heli permits to film inside the Arctic Circle. We're also planning to getting some snowmobile permits so we can have the military airlift in a fleet of snowmobiles with heavy-lift helicopters so we can build some BIG backcountry booters with the boys.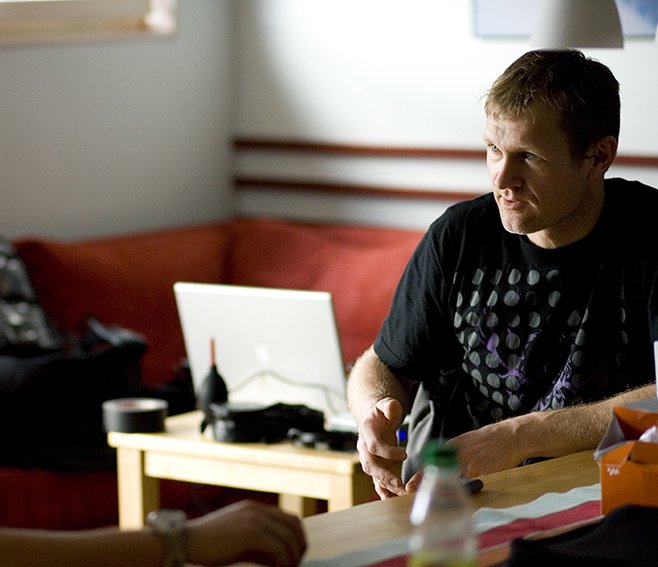 "Teddybear Crisis 2. I can't even find words to describe it. A couple of years ago Ostness threw me the idea of Teddybear Crisis and I was ecstatic to be a part of it. We had the best athletes and some of the best filming I've seen, so next year is going to be amazing. A lot of people are throwing down big budgets and we're just going to go for it. I know Wallisch isn't really planning on shooting with anyone else next year so he can focus on this. I know he's been shooting with Level 1 a lot in the past but Berman has been super cool about the whole thing and he's actually thinking about jumping on board with Kris to help make this happen. I think he'll mainly be acting as assistant but I think he'll learn a lot and there's no doubt that this film will be great for the whole industry. I'm really excited." - Simon Dumont
"Yeah Ostness is coming back with Teddybear Crisis 2, and I'm psyched. I guess he's been planning it for the last year and now he's ready for it. So I'm super stoked to be working with him and Henrik Rostrup again because they're super creative and I'm going to be dedicating my whole season to them. It should be sick." - TJ Schiller
"I've been waiting for Kris to make another Teddybear Crisis movie for three years now and I knew that it would eventually happen. I feel like this is something the ski scene needs because it was truly the best movie ever and I'm just happy that I get to be a part of it again." - Jacob Wester
"I just learned from Kris two days ago that he wants me to be a part of this new movie which made me really stoked because I was in the first one and it was one of the best ski films ever made. I haven't done too much urban since then but I'm going to get back into it because lately I've been skiing urban really well. So I'm pretty stoked and I hope you guys love it because it's going to be insane." - Laurent Favre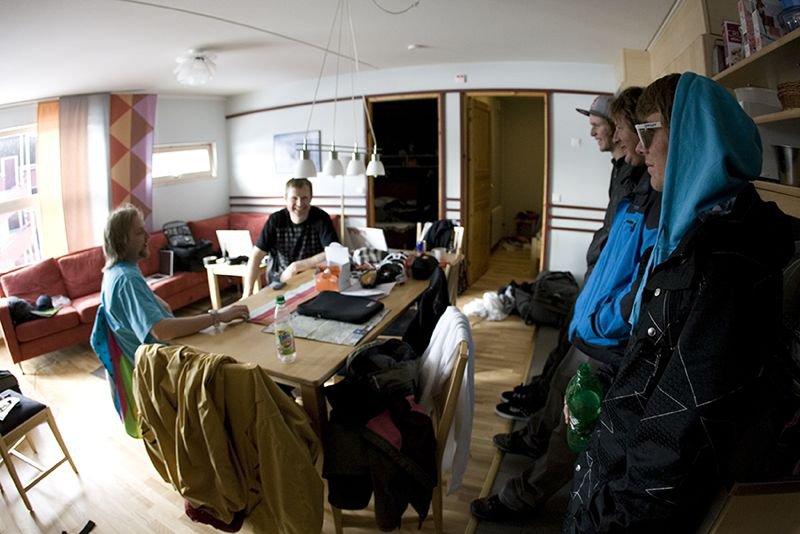 So who's going to be in the film?
Well it's going to be pretty much the same cast as before but we're going to add some new faces like Russ Henshaw and Jossi Wells from Team Down Under here at JOSS, along with Tom Wallisch and Henrik Harlaut and a few others. One of the advantages of bringing Russ and Jossi on board will be that we can shoot a legitimate down under-type segment with them in Australia New Zealand this summer, so we'll actually start filming around then. We've also been talking with Tanner about redoing Chad's Gap but he's not sure, so the joke around here in Sweden is that we want to give Jon a second chance on it (laughs).
"I'm super stoked to start working with Kris over the next year. We've got a big budget and a lot of big plans and we're going to get out there and make it happen. Travis Rice thought he made a movie with That's It, That's All, but let me tell you something...that's not it, and that's not all, because we've got bigger plans. Ostness is one of the best out there and did he a great job with the first one and I'm sure that the second one will the best thing anyone has ever seen. So get pysched for it and enjoy the teaser." - Tom Wallisch
"I'm so stoked we're going to be dropping Teddybear Crisis 2. Can't wait to start working with Kris because it's going to be the illest, just like the first one was. So make sure you guy check it out because it's going to be illlll!" - Henrik Harlaut
"It's going to be friggin awesome. The first one was sick and I can't believe I'm going to have the opportunity to be a part of the second one. I can't wait." - Russ Henshaw
"Well I was a youngin when I first saw Teddybear Crisis and now that I can be a part of the second one I'm super pysched, because Kris Ostness is a genius and last year I first got the chance to work with him on 44 Days and it worked out really well. We didn't get the chance to shoot together as much as we wanted but we made the best of what we had and it was a super dope film and I can't wait to work with him again." - Jossi Wells
"Shooting with Kris and Henrik a couple of years back was great because I thought it was one of the coolest movies ever made, so being able to shoot with him again for this new movie will be amazing because I think it'll be the best film ever." - Jon Olsson
So obviously there's been a ton of threads and petitions and whatnot on Newschoolers over the past year or two asking you to make Teddybear Crisis 2. Did that at all influence you to pick this project back up again?
Well more than anything what it did was influence the sponsors to back us...and they're coming in heavy.
Nice. And what do you want to say to all the kids out there?
Thanks for hanging in there. I really appreciate all the support.
And lastly, even though you're starting to shoot next year you were telling me the other day that you have a little footage in the can, so right now we're going to drop the first official teaser for Teddybear Crisis 2.
Yeah we don't have all that much footage, but Henrik and I thought it'd be appropriate to drop some kind of teaser. So we pulled the footage we do have, got some good motion graphics together, and here's a little intro of what's coming...