At first I was standoffish when I found the link to Stanford?s applets. As much as I love photography, there was a lot of technical concepts listed that often had little to offer for the hobby photographer for whom I regularly teach.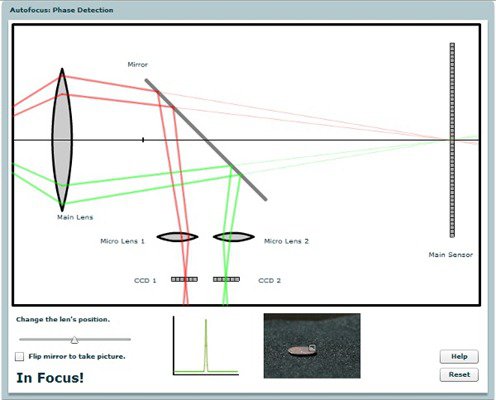 But then I started playing with the applets and now love the information, intending to send more students that way. And that is why I bring the site to your attention as it may be of interest to you. Keep in mind that the applets are part of the larger Stanford photography course, which is available online. The whole course covers the technical side of photography as well a number of weekly assignments (originally assigned when the course was running in Spring of 2011).
If you are curious about Variables that affect exposure, Depth of Field, Gamma correction, Color matching, Autofocus using phase detection and more, take some time to read through the site. It is a wealth of knowledge you might find interesting and enlightening.
Post originally from: Digital Photography Tips.
Check out our more Photography Tips at Photography Tips for Beginners, Portrait Photography Tips and Wedding Photography Tips.
Technical Flash Applets From Stanford University Make Photography Learning Fun