Words by Jeff Schmuck
Photos by Dan Brown
Team Norway has won the second annual Jon Olsson Super Sessions.
The grand awards ceremony just wrapped up at the Mix Megapoll Arena at the Holiday Club hotel here in Åre, Sweden, and what an amazing show it was. The undebatable highlight of the evening was that virtually all of this year's videos were surprisingly, as Jon Olsson put it, "100 times better than last year's," which was truly a feat unto itself considering how challenging this year's event was for the athletes, filmers and photographers due to the weather.
Team Norway put together a beautiful and action-packed video and celebrated their win unfortunately without PK Hunder, who hurt his neck during last night's JOI and is currently en route to Norway for x-rays. We wish him the best, and wish he was here.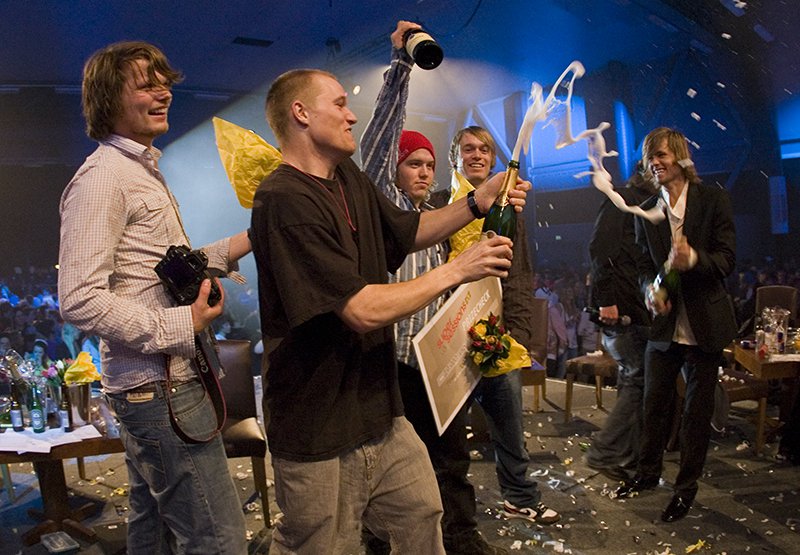 Team Norway: Jon Olsson Super Session champions
Just behind Norway was one of the darkhorses of the event, Team Europe, with Team Canada rounding out the top three. Team USA happily accomplished their mission this evening by taking home the People's Choice Award with a hilarious hip-hop video complete with an originally recored song called 'My Friend is a Pro,' that was written and sung by Colby West and John Symms.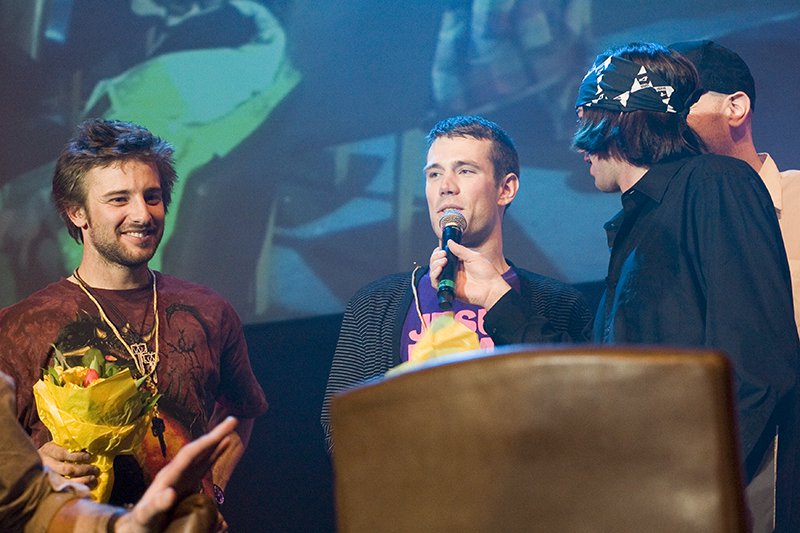 Colby West & John Symms of Team USA accept the People's Choice Award
Stay tuned to NS as we'll have a full report on the awards show tomorrow along with rundowns of each of the videos, and because I know you're wondering...according to Jon all of the JOSS videos will be available online right here on NS sometime next week.