Words & photos: Jeff Schmuck
Team Canada has just won the third annual Jon Olsson Super Sessions in Åre, Sweden.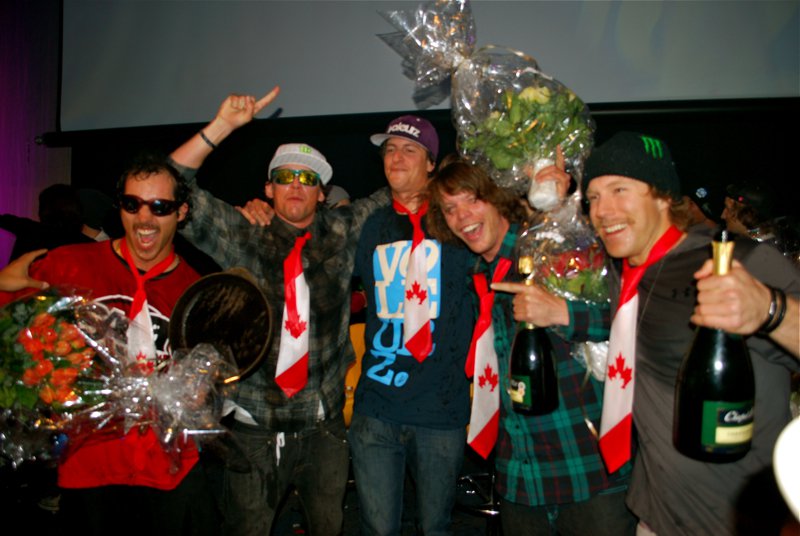 All seven teams' videos (along with a hilarious music video of Colby James West dancing and skiing) were just presented to a capacity crowd at the Mix Megapol Arena in the Holiday Club Hotel.
At the end of the five judging categories (technical, style, urban, film and overall impression), there was a three-way tie for first between Team Canada, Team Newschoolers and Team Norway, but because Team Canada received the highest score in overall impression, and film judge Eric Iberg declared that was the most important category, Team Canada was given the win.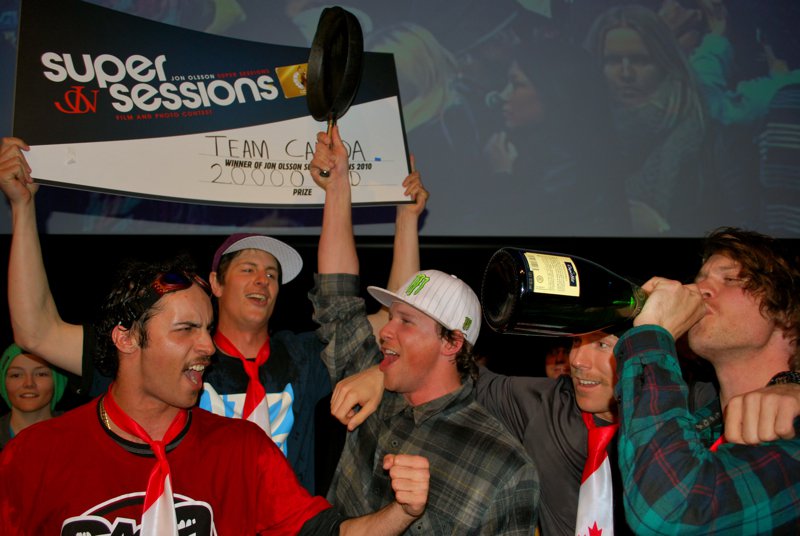 Stay tuned for an in depth update tomorrow on everything that just went down at JOSS Awards, along with a full recap of the seven teams' edits, but for now...it's time to celebrate.
Results
1) Team Canada
2) Team Newschoolers & Team Norway (tie)
4) Team America (and winner of the People's Choice Award)
5) Team Sweden
6) Team Down Under & Team Europe (tie)