Taylor Brooke Lundquist is no stranger to Newschoolers, being a frequent fan favorite on the site and snagging the Female Skier of the Year title just last year at the NS Awards in Colorado. The spotlight she has received for the last few years is well deserved, as she continues to push the envelope for what the limitations, or lack thereof, are for women in free skiing. It was only a matter of time before the opportunity reached her to partake in a large scale street skiing segment, and X Games Real Ski 2021 has acted as just that for her.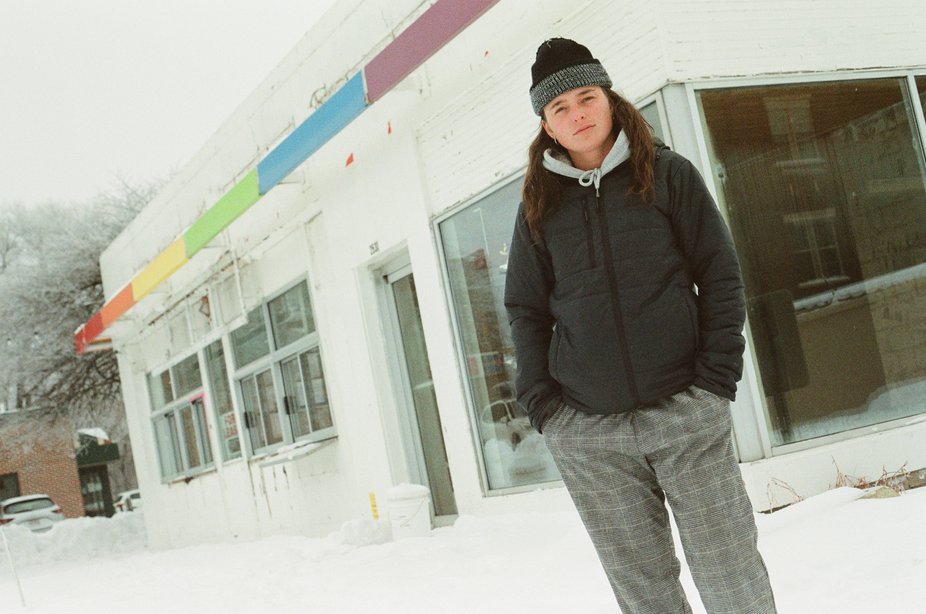 Photo by Gavin Rudy
X Games has offered the avenue of Real Ski to athletes for the last five years, yet Lundquist is the first woman to be invited into the contest. It's a high honor to be active in the legacy of X Games, whether that's in front of the crowds of Buttermilk, or on television screens around the world. She notes that it "feels surreal to be a part of X Games," and how much of a dream come true it is to most skier kids. Having Lundquist's skiing broadcasted in that sense is exciting, but particularly exciting when the general female audience is considered. Representation on the film side for girls in skiing, especially in street skiing, is still sorely needed.
"This is a starting point to women getting into the streets more", she says with a smile. "Ultimately the way to (get more girls skiing street) is to have someone else taking over and doing it. Other girls will see that and know it's accessible". Lundquist references Maria Thompson, Kaya Turski, and Samaria Bravard as influences in the formative years of her skiing, and how cool it is to hopefully be offering that same kind of inspiration to girls today.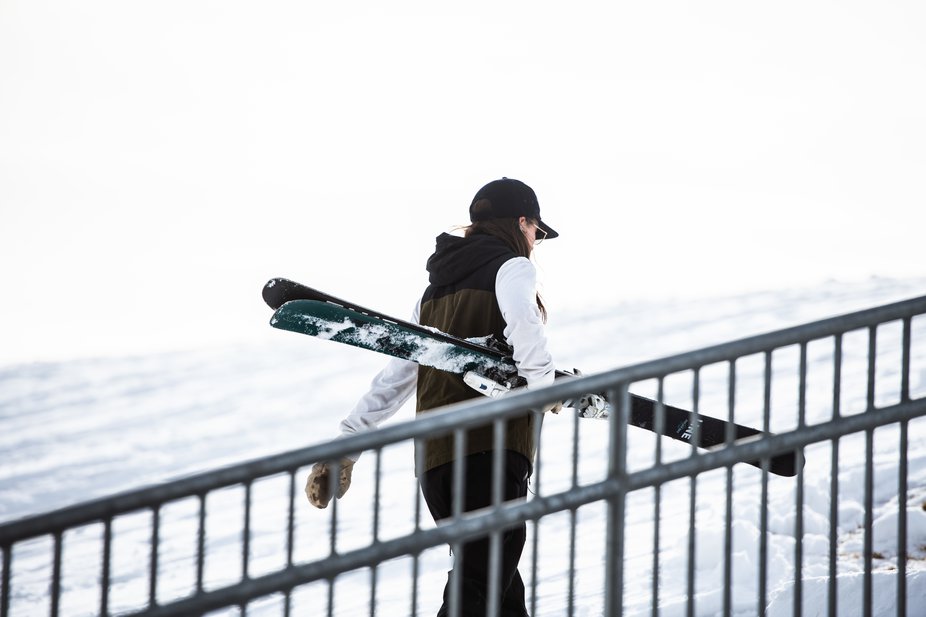 Photo by Laura Obermeyer
When asked about the gender disparity in the contest itself, Lundquist points to what is happening in skateboarding and snowboarding. She notes that there are simply more qualified girls for a street specific contest in those fields, and how that affects whether or not a stand alone women's category can exist. "It's a little diminishing. Females aren't on that same level yet. Is that because there's 200 guys and only 20 girls? Creating your own female category is an important way to grow, approach, and achieve the level of those guys. I'm not suggesting it, but certainly questioning it". Going up against a stacked roster of legends like Tanner Hall didn't affect her motivations for participating, however. "Overall it's about showcasing what you have and your style, not tailoring it to what you think people want".
Lundquist's mellow outlook was surprising, though refreshing.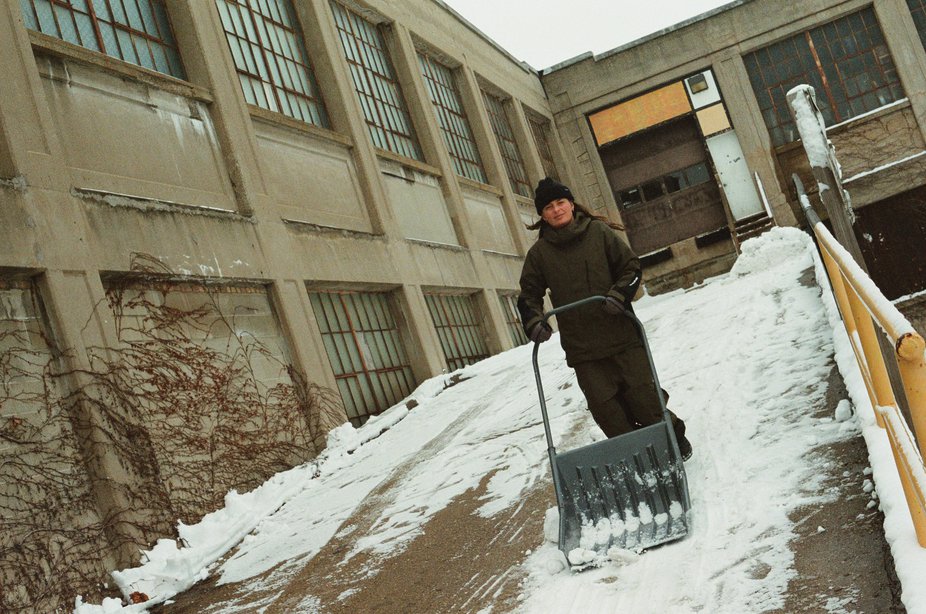 Photo by Gavin Rudy
"I took it to have fun with it. You don't need to go X Games mode to do 450's on. Show your style and what you can do. You have to get picky about spots, especially when the snow doesn't come. Don't get hurt, it's not worth it."
Despite a tweaked knee while filming in the midwest, she still managed to gather enough clips for a part she is proud of. She's still hungry for more, and mentions how cool it is to reflect on her progression through Strictly's Welcome and Bermuda, as well as JYOSEI.
"I just want to keep pushing the tricks and the spots and the places" she says.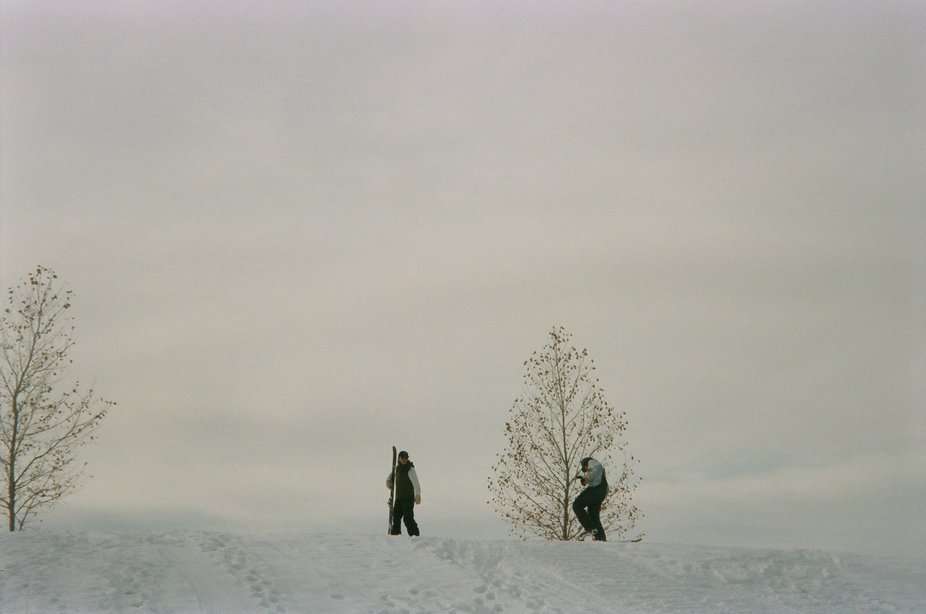 Photo by Laura Obermeyer
The community and shared love within street skiing is also a driving force for Lundquist. The (socially distanced) support that she received in the process of filming is not looked past, especially when it comes to her filmer. This is Gavin Rudy's second time filming an X Games Real Ski part, after working with Sam Zahner last year. "It's really important to have a crew/filmer that you're down with, can work with, and spend three months with. Communication is key, and Gavin and I were able to work together really well."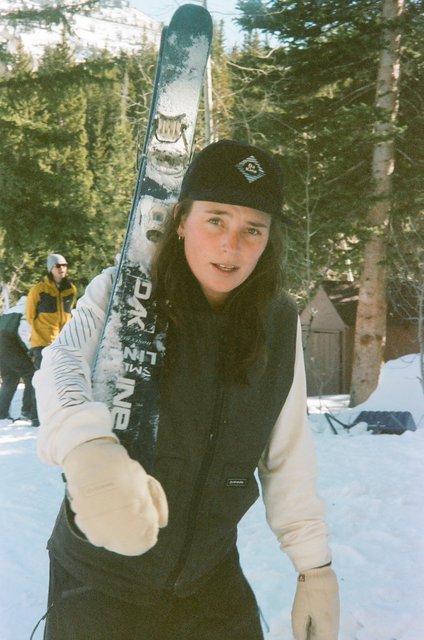 Photo by Laura Obermeyer
Street is a notoriously intimidating realm to enter. Looking back, "I could've asked so many people if I could hit a spot. Just go educate myself. Rules to spots can be intimidating, but asking can never hurt. Going out and doing it with the people who are around you and using those resources is worth it." She notes the importance of gaining experience, and credits that as the largest overarching lesson of the whole process of filming for Real Ski.
Thank you to the folks at X Games for opening up this door. Here's to Taylor being the first, and certainly not the last woman to compete in Real Ski. Be sure to toss her a vote for fan favorite!