Interview by Jeff Schmuck
So you're back in Whistler this summer for a week.
Oh yeah. We just finished up our movie in Hood last week, we hit a big hip jump down there and had some helis flying around doing some follow cams. We had Sean Field, Callum, Ian and Neil Provo, Turpin, Frank Raymond, and it was going off. It was a good way to end the season but I'm not going to lie, it was a pretty stressful end of the year shoot. So me and Iberg, who's been traveling with me for a while this year, we wanted to come up here and blow off some steam on the glacier and have some fun at Oakley week. Camp of Champions was so good last year and so was Momentum so I just wanted to come up and check it out again.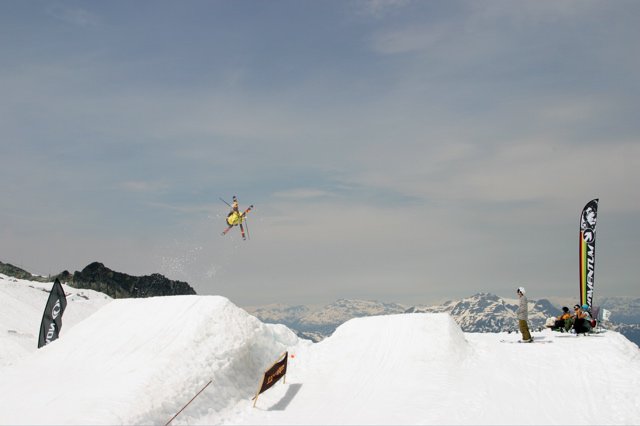 photos: Jeff Schmuck
This is your first day up right?
Yeah, just got up here a couple of days ago, but wanted to take yesterday off. So I just hung out with Kye and we went to the lake and chilled in the sun and had a great day.
How's the movie coming together?
Ridiculous. I feel really good about it man. We've almost got it finished, there's only one more segment we have to edit and the intro is getting done right now.
That shoot at Hood was for the intro right?
No it was for the outro. It's going to be the closing segment.
Jamey from Red Bull is going to send us some articles from the shoot and Frank (Raymond) is writing a cool behind the scenes piece on it right now for us as well.
Sick. Everyone should definitely keep an eye open for that then, because it was a great shoot.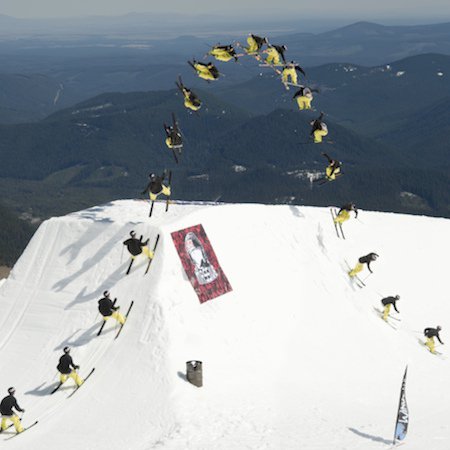 photo: Darcy Bacha
Speaking of articles, I just did that interview with your pops and there was some tremendous feedback on it. What are your thoughts on that?
I was stoked. Respect to everyone on the site because my dad's a good dude and he was super stoked to let people know the deal and to have that good of a reaction.
So what's going on next year for you?
Well it's in the works. Definitely another film but it's going to be a whole lot better program next year because we've figured out the formula to make a movie. So we're going to try to do some different things and become a lot more involved with the internet side of things, keeping everybody a lot more updated with what's going on. We did a bit of it this year but we really want to take it to the next level next year and pump it out constantly because that's what stokes out kids in the winter time, as opposed to them just waiting till next fall for the movie to come out.
Are you just doing X-Games next year for comps?
Well I'm going to do X-Games but I'm going to do the Dew Tour as well. I'm stoked to jump into some more comps and have some fun. I've been skiing pipe a whole bunch and have some new tricks I learned at Hood and after Whistler I'm going to head back down there and try to perfect them. Then I'm going to head down to New Zealand and get a lot of training in there, then come back for a couple of premieres and then boom, winter is already here. It's going to be a good year man, I think my last contest will be around the 10th of February or something like that and after that I'll be heading straight to pow land.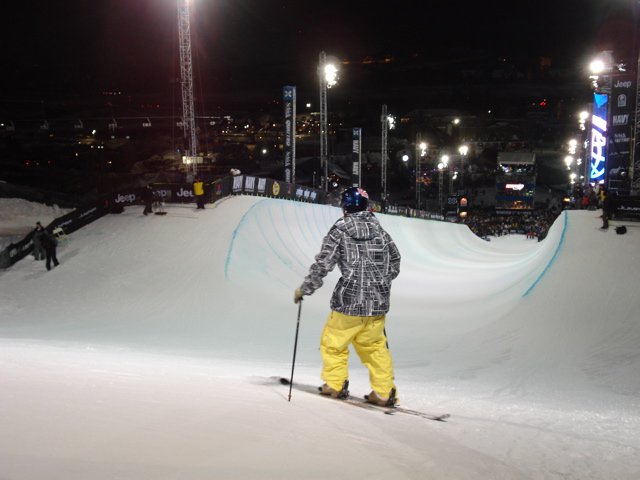 photo: Jeff Schmuck
Your dad was alluding to the fact that you've already got somewhat a routine planned out for X next year and a lot of people have begun speculating on it…
Yeah my mind has been going. When I was down in Hood I made some big steps. About two weeks ago I decked super hard on this new trick that I learned and I haven't thrown it since but I've put about 10 to 15 really good ones to my feet with different grabs and combos so I can add some extra pieces to last year. So it's a whole new run basically, and I'm stoked. Life is good and it's great to have a lot of time to play with my skiing and learn new things and make it different. The cool thing about skiing pipe for me is the more you switch it up the better it feels. I don't want to do the same thing every year because it kind of takes the fun out of it for me.
So at long last, I have to ask you this, because everyone on the site is dying to know…what did you think of the photoshop Tanner Hall thread?
(laughs) I was so stoked man. I've got a whole pile of them saved on my computer in a folder. At least 40 of them.
What was your favorite one?
My favorite was the one that was kind of an X-Men scene with two Wolverines fighting. It was badass. It was my desktop background for quite a while. I've been thinking uploading all of them as my Myspace pictures (laughs).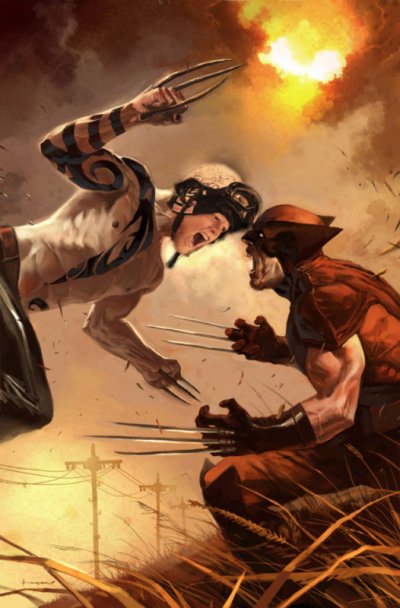 art: stingfire
It's funny to see you post in the forums and then right away kids reply asking you if you saw the thread or not.
(laughs) I know dude. So many kids have emailed me asking me and asking me. It was hilarious man. It made me feel good and it was definitely one of the funniest things I've seen on the site.
Anything you want to say to all the boys and girls on there?
Much, much respect. Keep on checking out what we're doing and we'll keep on pumping it out for you, and we'll see you next winter.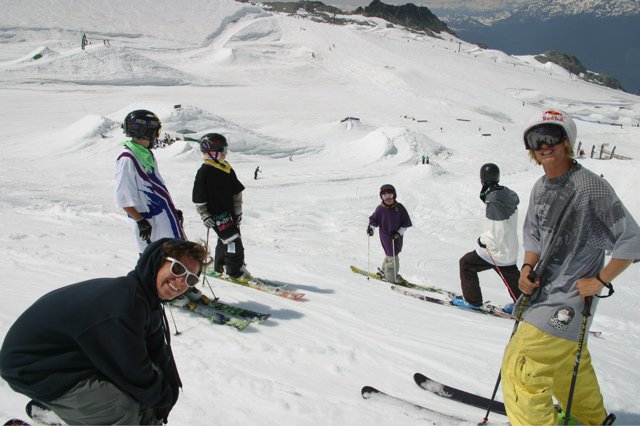 photo: Jeff Schmuck