All Photos: Dan Villaire/Armada
Tanner Hall is undoubtedly one of the greatest skiers of all time. With so many years in the spotlight his skiing ability has almost become secondary to his celebrity, with the public seeing both ups and downs. Over the 2016-17 winter, Hall took a step back from this spotlight to focus on skiing for one person only, himself. Surrounded by a crew of close friends he found a renewed focus and motivation that has brought his skiing to its highest level yet and rekindled his fire for competition. While it remains to be seen if that motivation can be captured into a return to such heights as the X Games podium, one thing that Hall's career has certainly shown is that you can never count him out. From this self proclaimed best winter of his life, Tanner Hall brings us Triumph, a film chronicling this passion, redemption on Chad's Gap, and a glimpse of what the future might hold. I spoke with Hall about the winter, the film, and his goal to come back to the competition scene.
Hall says he and his crew set out early this winter without much of a plan, telling me that the "whole idea was just to wake up every day and stack bangers. We didn't really have any budget, or any companies backing us." While Armada later came on board, this independent approach is something that not only brought the crew together, but helped set their motivation straight. Looking back Hall claimed the winter as his best ever, saying "it was definitely special... it was the first time that I was really skiing for myself. The sense of accomplishment I gained from that kind of makes me wish I had figured that out back in the day, but it's better late than never… It was cool to see my skiing rise to the next level, at a point where even I thought I might be done."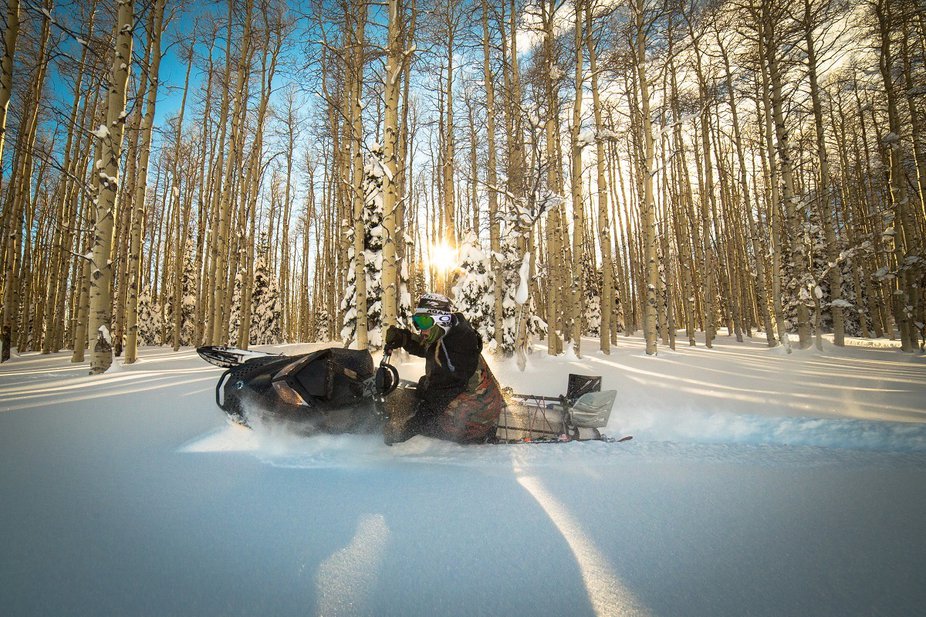 This independent approach is something Hall continued to touch on as we discussed the way that the industry is changing. He spoke to the way that these films are a vital lifeline of culture and soul in skiing. "When you hear Light Years is going to be The Big Picture's last film, or when Keegan Killbride and Lupe made a movie last year then filmed with Level 1 and Good Company, you see a lot of these movies that are driven by the athletes and for the athletes are all dropping off... For me, it's those kind of projects that pump blood into the heart of the industry. Without that kind of stuff, I don't know where skiing is heading. So for us this year, it was just kind of taking it back."
It's always good to be able to face your demons square in the face and tell them to fuck off.
It's easy to see that recapturing the joy and the personal agency of his skiing really drove Hall to new heights, like claiming redemption on Chad's Gap. After hitting Pyramid Gap and some street rails, Hall decided that it was time to give another shot at the jump that claimed both his ankles in what is perhaps skiing's most infamous crash. After watching some local kids guinea pig the gap, Hall said he hiked up an extra 10-15', "just to be sure," and sent it. Hall described the Chad's Gap session saying, "The feeling I got riding out of that was like the same kind of feeling of when you're coming through the finish line at X Games and know you're going to win. It's always good to be able to face your demons square in the face and tell them to fuck off. It's great to accomplish something that's not for any contest, not for anybody but yourself. That's kind of what this whole year was."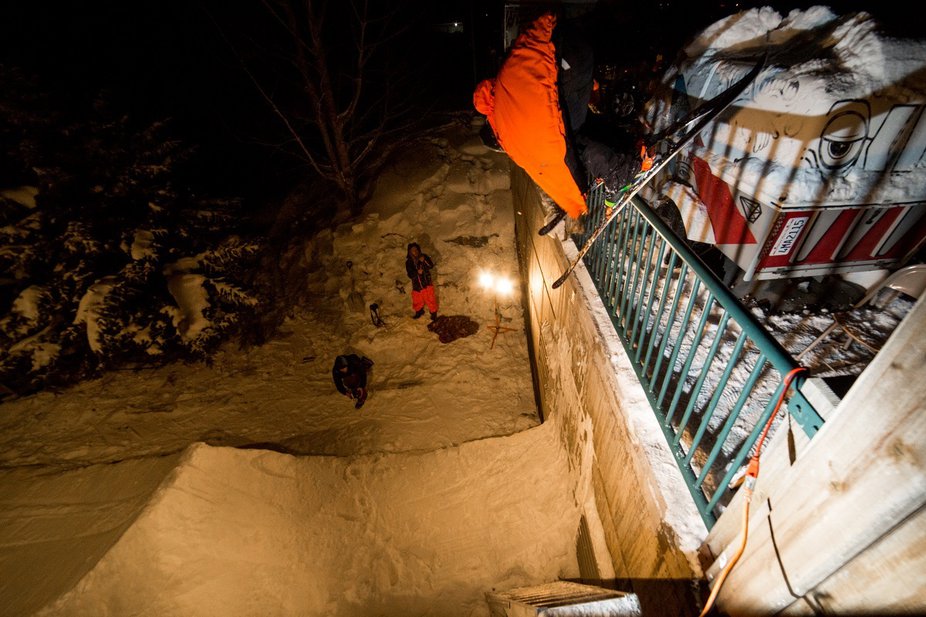 Having combined giving up drinking and a great winter, Hall's confidence has continued to build to the point where's he's now plotting his comeback to competitions, starting with this year's High Five Festival in Annecy, France. Hall's goals include qualifying for Dew Tour and X Games. He told me that "with the amount of positivity that was brought to my life this winter... and how good of a winter it was… I'm starting to feel better than ever. I've been in the gym getting stronger, I've been eating healthy, I'm doing all the right stuff to feed the brain to think clearly and focus on what I really want to do. It's going to be interesting to see what happens this winter." We'll be watching carefully as he mounts this comeback attempt.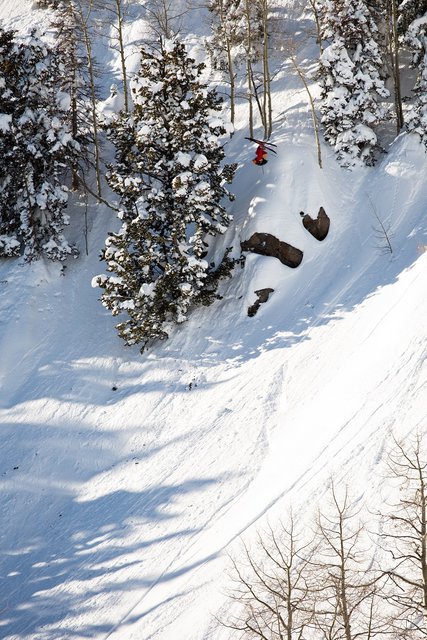 In the meantime, we're left with Triumph, a movie from the best winter Hall's life. His words describe it better than mine can. "I'm most excited to show that no matter how crazy life can be, with all the ups and downs, skiing is my number one passion. It's brought me so much joy in my life. I think when people watch this film they're really going to be able to see a sense of dedication and motivation. It's not just me, there's Pat Goodnough… and John Spriggs as well."
"Everyone as has heard about what happened to Spriggs this winter. He went through some tough times, but he's found such a good track in life lately, and I'm really proud of the kid. He's going to come back stronger than ever. Everybody can lose the path, and kind of fall off track in life, but it's awesome to see when people actually get it and try to better themselves. That's why we're calling this movie Triumph, because it was such a triumphant winter for all of us. I think people are going to see that. This is the hardest and best I've ever skied, and I think I'm going to turn some heads with the motivation. I feel like this year was the year where I was going to be done and go a different way in life, or it was going to give me motivation. And now I feel like I'm just getting started."
http://www.newschoolers.com/videos/watch/874490/Tanner-Hall--TRIUMPH--Teaser
Triumph will be a 12-14 minute film, with all of the best footage from Tanner's season, interspersed with some archival footage. So, a look back at Chad's Gap, before he hit it again this winter, same with Pyramid and a few other iconic spots.The film also looks into what Tanner has been through, and how he has come out the other side. Its super inspirational. Corey Stanton is editing it, and it will be screening at High Fives and IF3, before eventually living online for free.