words and photos by Jamey Voss (http://www.redbullskiing.com)
It's 5 a.m. and we're ripping down the Autobahn in a rented van. Sean Pettit is buried amongst the rolling body bags, sleeping, and Callum Pettit is working on the same thing in the middle seat. Next to him Tanner Hall is dying. It sounds like it anyway. He's moaning like someone stabbed him in the stomach and he can barely talk. Tanner cracked a tooth on his knee back in January in Retallack and now it's down to the nerve. Munich is two hours away and the States at least 24. Somebody digs some painkillers out of the mass of bags filling the van. It quiets Tanner a little. This Austria trip is falling apart like a satellite coming out of orbit. We need to get stateside fast.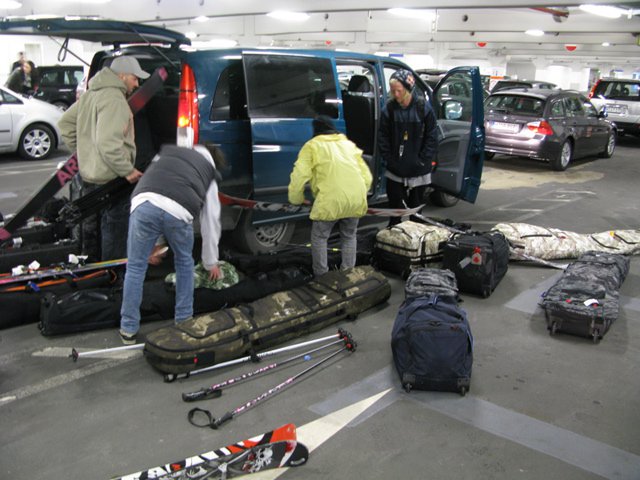 Jamming down the Autobahn at 140km per hour, you feel like your hair is on fire. An Italian accent develops from deep within and you demand everyone call you Mario. That's until some Klaus absolutely smokes you in a Beamer. And then it happens again, like pretty regularly all the way to Munich. Slowly you morph back into an American driving a glorified minivan.
Rolling through the airport in Munich, Tanner is in bad shape. Aside from the tooth pain, the ankle he thought was no big deal is still really swollen. Tanner relents to wheelchair and mulls over the 14 hours of flights, in coach, to get back to Park City. Step backwards and we realize this is the dirty side of ski movie making and lives of the pros that trot the globe to do it. We traveled halfway around the world to ski, and Mother Nature slammed the door on us. This is what most people don't see or understand. In the movies it looks like the pros just show up and slay pow. While they do get their fair share of those trips, this crew is working on getting nothing of much substance on film for over a month. It's wearing on everyone.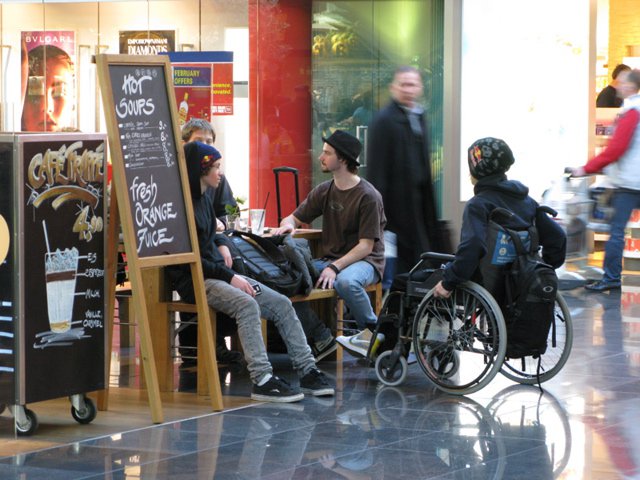 In the end it'll make a good story. Seriously, who the hell travels halfway around the world to Austria and leaves a day later because there's now powder? Red Bull Skiing and Tanner Hall do, that's the hell who. Winter is painfully short and this is a job for everyone involved. Like a cruel joke, it's snowing in Jerusalem and Lebanon, but Europe is smothered in a high-pressure system and rising freezing levels that won't be letting up anytime soon.
Weighing all options it seems Utah is set to pop with a couple storms. Tanner has crazy sled to terrain nearly in his backyard, and word of an epic zone up North has sparked great interested amongst Tanner and his crew. We all settle into our coach seats on a jumbo jet and let the exhaustion of the last three days render us unconscious for most of the trip back.
Keep checking into http://www.redbullskiing.com for reports out of Utah.