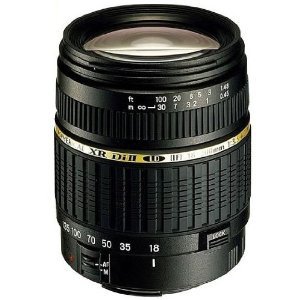 A Guest Post by Michael Agliolo.
Lens: Tamron 18-200mm zoom F/3.5-6.3 lll VC ? model B011
Review Camera body: Sony A Nex 5k ? Digital Camera
Got a chance to take a test drive with the new Tamron 18-200mm zoom F/3.5-6.3 lll VC ? model B011 Lens.
I like to think in terms of 35mm equivalent when shooting with these format cameras, so this, all in one, zoom lens plays out at from wide angle 27mm to telephoto 300mm. With that in mind I was surprised as to how compact and light this lens felt. Weighed about the same as an orange (1 lb). The zoom action was smooth with a nice tight feel, no extra movement, very precise. You?ve got a pretty fast telephoto lens at f/3.5 in the wide mode, and with the VC (Vibration Compensation) built in, I decided to do all my testing hand held. I shot everything in high res jpeg. All images are straight out of the camera with no Photoshop adjustments.
I had a bright sunny morning with the sun at about 45 degrees. Blue skies with the temperature in the 40?s. I wanted to test this lens under difficult lighting situations, with strong highlights right next to deep shadows. This is where a lens shows its ?stuff?.
I wanted to see if this lens could hold detail in both extreme lighting areas in the same exposure. I got everything packed up in my car and started heading for a location to do the testing?? as I?m pulling out of my driveway I notice my home address sign with light coming through the trees lit exactly like what I was looking for. So I never made it off of my property. There?s a good photo lesson there about ?seeing photographically?, but that?s for another time.
Take a look at this image (#1).
You can see it has all of the elements that are a true test of a lens? capability. There are deep blacks in direct sunlight as well as in deep shade, and at the same time bright whites in both lighting conditions and all of it with lots of texture for detail comparison.
These images do the talking. Picture #2 is a zoomed crop at 200%, in an area that contains deep shadows and bright highlights, again with a textured surface.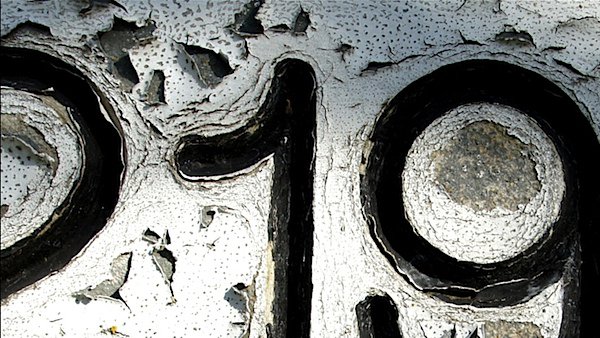 This is a tough one for any lens. You can see good detail in every area.
I then wanted to test the quality of the lens zoomed in at maximum, and zoomed out at its widest angle. I moved closer and further back to keep the image the same size for quality test at both ends of the lens? zoom capability. Again the shadows and highlight details were excellent.

I am impressed by the results. We?ve got good detail in all of the areas in both bright sunlight and deep shade. I shot this in the jpeg setting. With these results I doubt that I would have made any adjustments if I had shot this image in RAW.
The lens, on auto focus, is fast and quiet The lens has the capability of manual focus, but since there is no viewfinder on this camera it would be tough to do critical focus just through the LCD viewer.
The lens macro capabilities were impressive. Here is a shot of an almond blossom.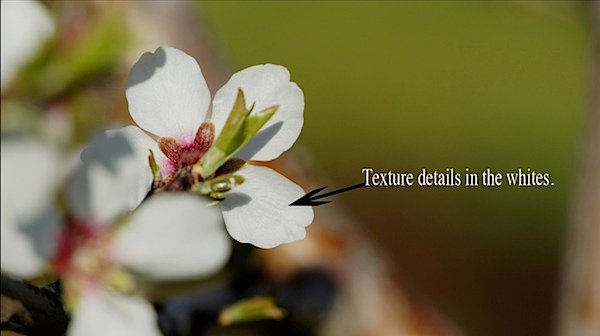 I was standing three feet away from the flower and zoomed in all the way. Check out the detail of the white flower petal in direct sunlight.
This lens, for the Sony mirror-less interchangeable camera, is perfectly suited for anyone wanting a compact, lightweight, high quality zoom lens for just about any photo situation.
Get a price on the Tamron 18-200mm Zoom F/3.5-6.3 lll VC at Amazon for the following brands of cameras:
for Canon Digital SLR Cameras
for Nikon Digital SLR Cameras
for Konica Minolta and Sony Digital SLR Cameras
About the Author: Michael Agliolo Photographer, Mike Agliolo Productions, http://www.agliolo.com COO for StudentStock.com.
Post originally from: Digital Photography Tips.
Check out our more Photography Tips at Photography Tips for Beginners, Portrait Photography Tips and Wedding Photography Tips.
Tamron 18-200mm Zoom F/3.5-6.3 lll VC REVIEW