The wall of skis in the garage is thick with sheetrock dust from a spring remodel. My poles are buried under a pile of camping gear and bike helmets, and my boots are somewhere deep in a closet. My backcountry pack still has my ice axe strapped to the outside, and mummified gummy worms rattle around in the bottom, left there when I tossed it aside after our last spring mission. There is probably a crushed beer can or two in the pockets of the jacket I wore for closing day, and my waxing iron is buried under a heap of broken bike parts. Objectively I'm not ready for winter.
It's been a long, fulfilling summer, followed by a rare extended autumn, but my mountain bike is making weird broken noises with every pedal stroke, my running shoes are full of holes, and the aspen leaves have long since shifted from green to gold to brown, carpeting the trails.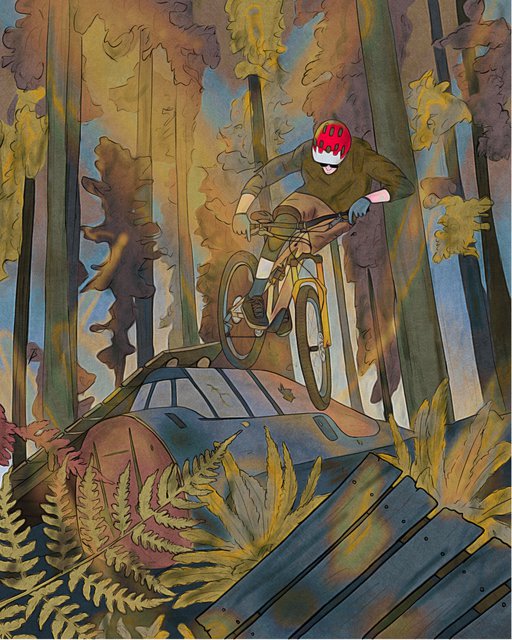 I woke up to snow-white peaks this morning, icy ribbons of death are opening up around the country, and here a few brave souls have already skied our bunny hill's heavily frosted grass. But the hills will shift from white back to green by noon, and the dog is getting restless, longing for a bike ride.
Since September, winter has weighed heavy on my mind. As I struggle to clear each switchback on my bike I long for kick turns instead, each granny-geared circle turned another shuffling step breaking trail through fresh snow. As we drop into every trail run descent I imagine each stump as a pillow, and I launch off rollers on the trail, grabbing safety or Japan before gravity inevitably pulls my running shoes back down to the dust. I'm ready for winter, desperate even.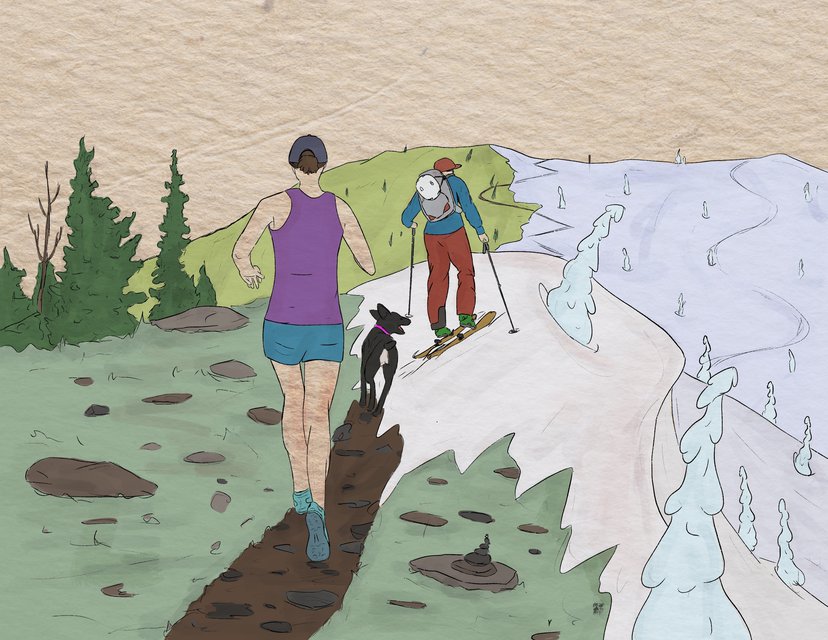 The neighbors feel otherwise, they're putting on a new roof in late October, usually a fool's errand in a mountain town, but so far their luck has held. As my mind wanders to arcing turns and stable snowpack, they focus on sheeting over their living room ceiling. Their compressors run all week, just a daydream away from the two stroke scream of snow machines that will soon replace them.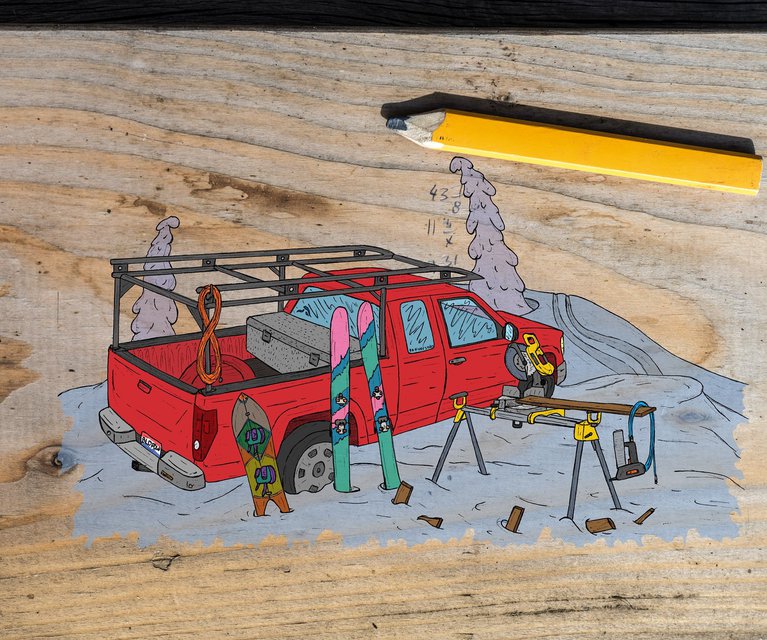 Tonight I'll dig out my boots, wear them around the house while I make dinner. I'll find the last remnants of my wax and plug in the iron. I'll inhale the fluorocarbon fumes and sip a beer while I fiddle with my DIN's. My bikes will stand forgotten in the garage while I pace in the living room, watching ski movies and doing squats with a loaded backcountry pack on. My legs will still ache on opening day, but this will keep me occupied for now.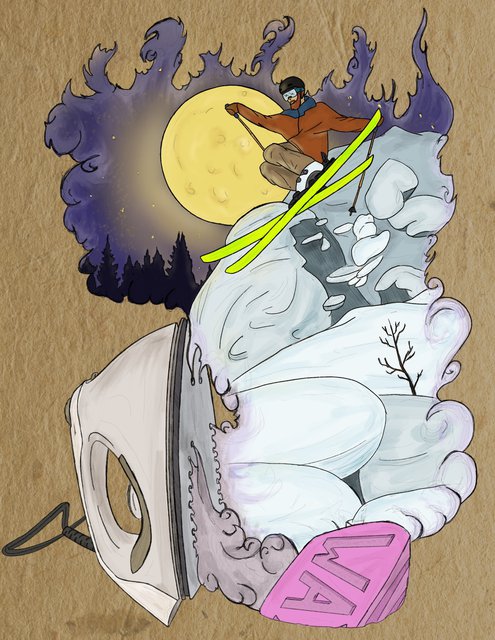 Today though, the sun is out the dog is restless, and my bike shorts are still on top of the dirty laundry pile. I'll ride out into the hills, half closing my eyes in each bermed corner, blurring the arcing forces into a dramatic carve. I'll whip over every roller, imagining the clack of my edges as I wind into a shifty. I'll skid through leafy turns with the cold spray of snow in my face as the musty scent of wet leaves fills the air. Soon the leaf-bare trees will fill with snow, the braking bumps will be packed into a smooth skin track, and we'll be heading back into these mountains to play once more.