Alex James showed up in town today. Pretty random if you ask me.... I got a call at 7am this morning with claims of "I'm coming to montreal, you there?"So Alex is here now. His girlfriend is in Tremblant, and we're going to ski. That's the initial misison of this visit... the question? How to implement..... Here's what we've got so far:Wednesday morning: Drive two cars to Avila, with mission of shooting a park update for the avila section on the site. Ski as long as it takes until giving up or just having enough fun for the day. Wednesday evening: Alex splits to Tremblant to see girlfriend, Doug goes back to montreal to prepare for tremblant on Thursday morning.... Entertaining times will follow I'm sure. That's as far as the plans go so far. To bring you something entertaining, we tried to get funny pictures. Alex's goal was to get the stick apparently levitating infront of him.... we got the shot eventually, but I fucked up the camera and now we can't get it off. So here's the attempts: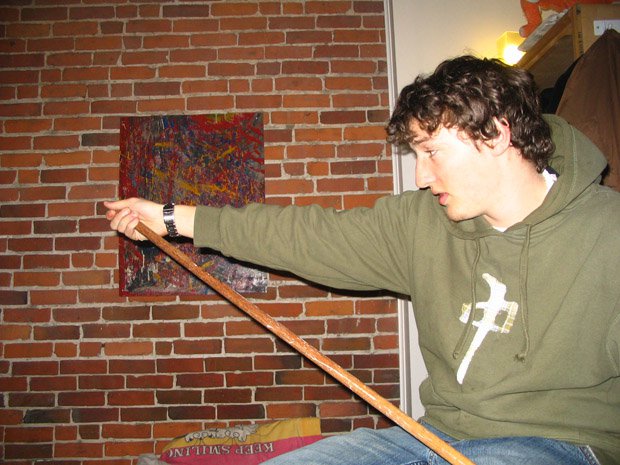 No good. Just looks like he's masturbating.... damn point and shoots and their slow picture taking time...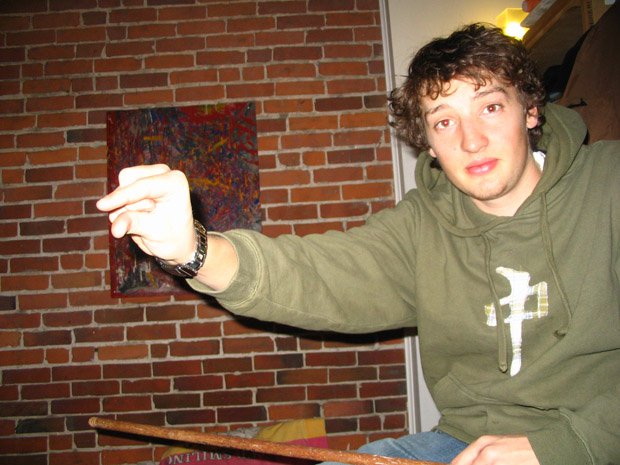 Almost there...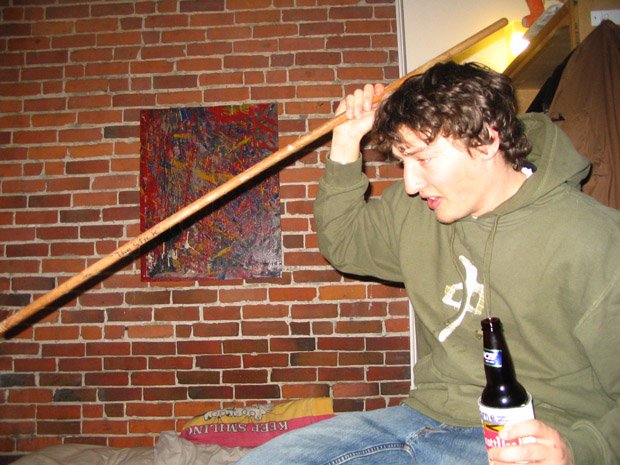 Frustrated, and trying to stab the small animal in the corner.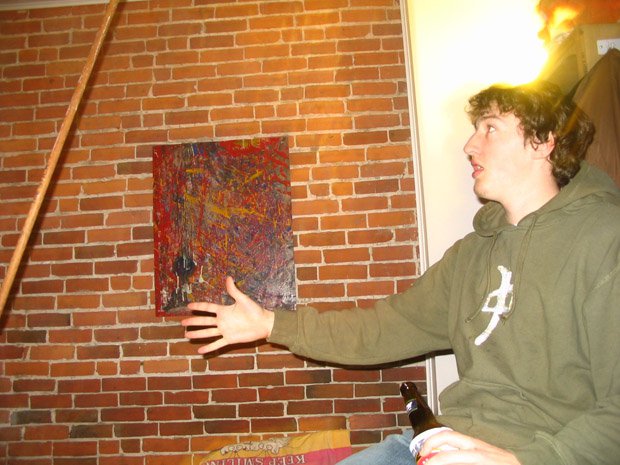 Good stick position, but flash is too bright...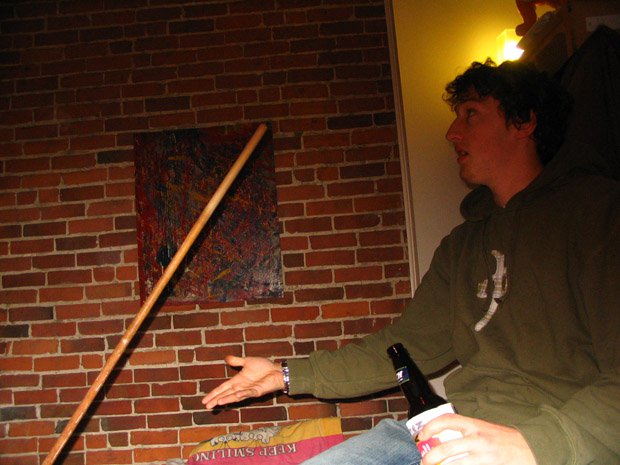 This is the most artistic thing we came up with.Then the attention of the camera turned to me, and I tried to pose way too much.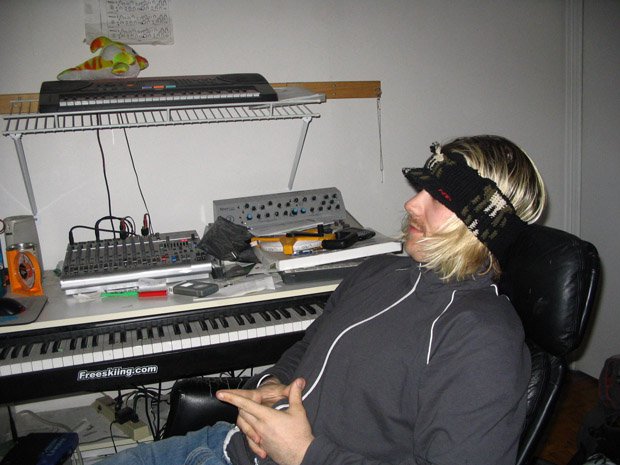 Trying too hard.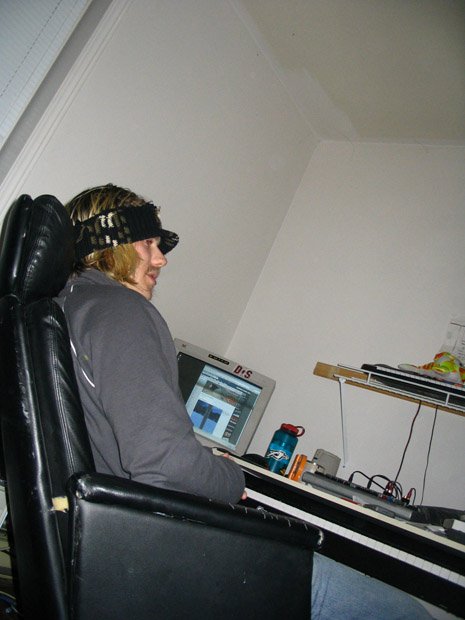 Still trying too hard...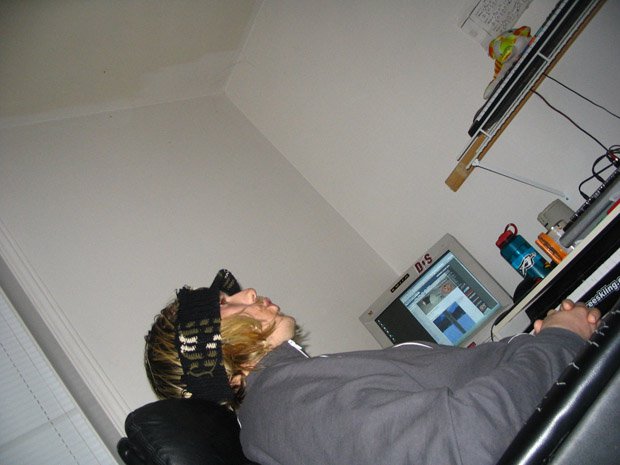 Ummmmm.... trying too hard?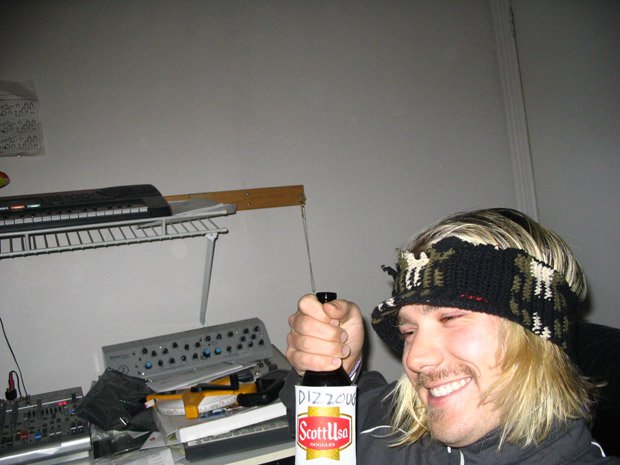 Yep trying too hard.... but man is that moustache bad. My buddy Geoff convinced me to shave that... claimed "I've never asked you anything.... now you're dating my sister and I haven't even called you on that... Just give me this one moustache." What can you do when someone says that?