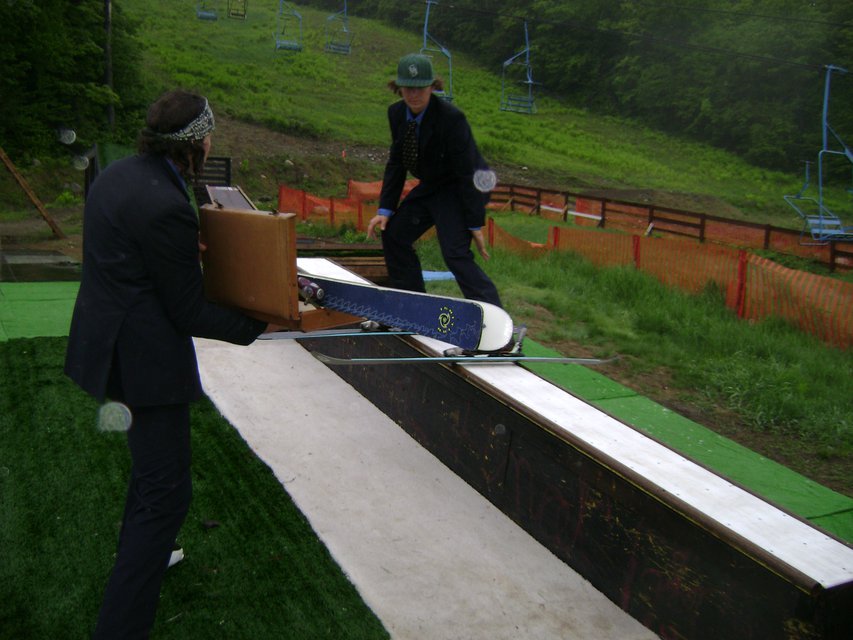 It is just another day at the office here at Whaleback as we prepare for our grand opening weekend. Myles and Dylan tested the set up and it is pretty dope. For a web album of everything click here. JIB HARBOR will be open the first Saturday of every month, so you can be sure to keep your skills fresh throughout the summer. For more details go to http://www.whaleback.com/jibharbor
GRAND OPENING WEEKEND at WHALEBACK
FRIDAY- Our indoor skate park in Hartford VT opens with FREE skating for everyone from 3-7PM.
SATURDAY- Whaleback opens from 12-5PM, JIB HARBOR, PAINTBALL, and BMX track. Just $5 to play. Bring a signed waiver and the place is yours. The Upper Valley Rock School is going to be on hand for your musical entertainment.
SUNDAY- 12-5PM, PIT BIKES ride the track and PAINTBALL is open too.
Needless to say everything is at whaleback.com
See you at the Whale!