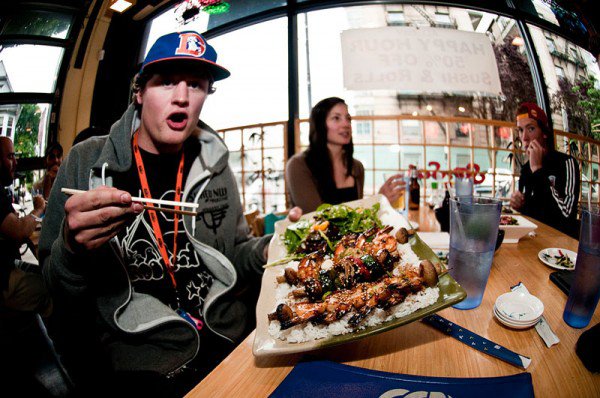 There's something about snowboarding and skiing and sushi that goes together. Every mountain town and resort village has a prime sushi spot (usually doling out apres special handrolls, which is awesome) where locals and weekend visiters alike enjoy hanging out.
Because sushi and shredding go hand in hand, every session at Windells, adult campers go into Portland to enjoy some of the best sushi the Rose City has to offer. The evening is filled with sashimi, sake, invited coaches, visiting pros, and sometimes a wasabi-eating or soy sauce-drinking contest (hey, it's camp, right? and there's always prizes for the contests!).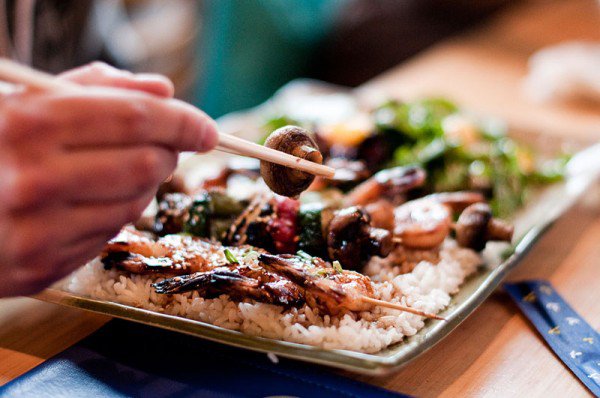 Adult Host Logan grew up outside of Portland and knows the best restaurants to take everyone to.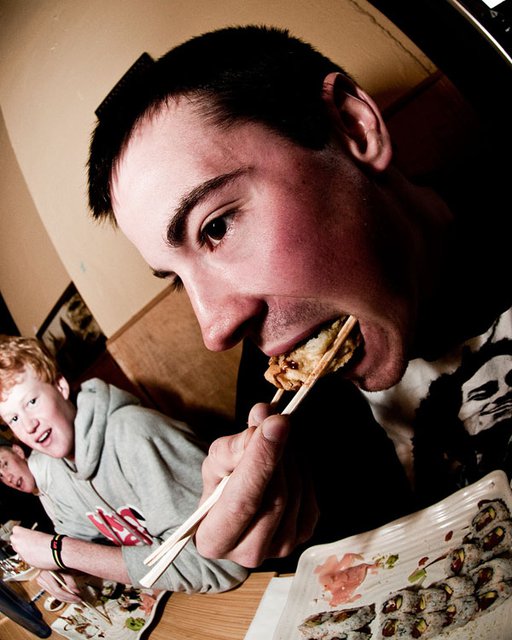 Each session staff and pro guests are invited to join the crew. During Session 1 last summer, snowboard coaches Halo and Corbin went out for sushi. In the past, the Technine crew has attended as well.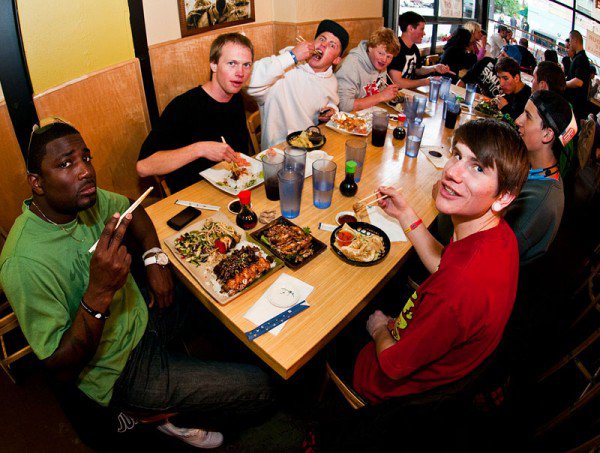 Session 1′s adult crew enjoying a night out after a day on hill and at the skatepark.
Windells - BMX. Skiing. Skateboarding. Snowboarding.