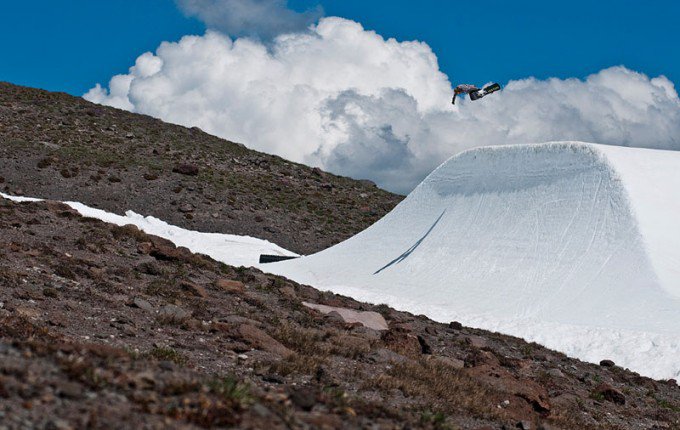 Camp is only two months away and our anticipation of summer laps in the Windells park is growing every day. We can't wait to take the tow ropes up the park for laps and laps and laps! We can't wait to demo 2013 snowboards, boots, and bindings from the Demo Lab! We can't wait to skate the Concrete Jungle! And, we can't wait to see what Head Digger Chase and his Digger crew build for us each session!
For this edition of Take me back Tuesday, we're reminiscing to Session 6 of 2012, when we had an enormous quarterpipe at the bottom of the park. Bjorn Leines was in town and session the quarterpipe all week. Riding transition is so fun and many resorts across the country don't build quarterpipes during the winter, so getting to hit one at Windells and learn how to ride tranny, learn tricks, and have fun is a blast!
Here are a few photos from Session 6 last year on the quarterpipe. Did we mention we can't wait for summer to get here?!