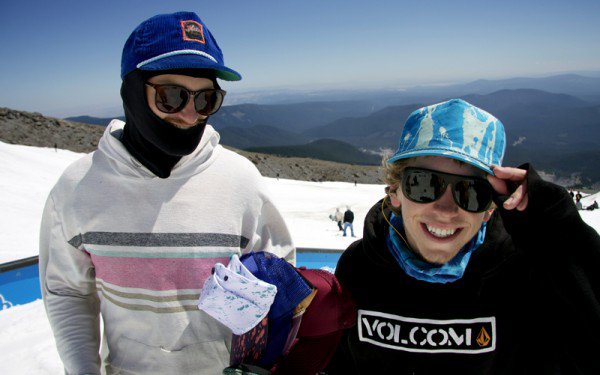 During Session 7 last summer, Colin Walters, Dylan Alito, Brandon Hobush and the Hobo Headwear Crew came to camp and put on a backflip clinic. It was the last day on hill, the sun was out in full force, and there wasn?t a cloud anywhere. They built a mini backflip kicker and campers, coaches, and pros took turns getting upside-down.
Summer camp is perfect for learning backflips because the snow is so slushy. Everyone was hucking and stomping backflips, some for the first time. The crew on the sidelines cheered every time an attempt was made. It?s impossible to explain the energy of the contest, but it was one of the funnest days on hill all summer. Here?s a few photos to bring you back, we can?t wait for Hobo to come back to camp in 2012!
A camper learning backflips.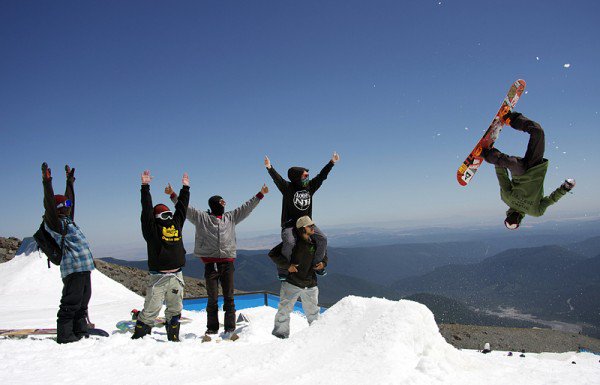 Hobush getting inverted with some friends.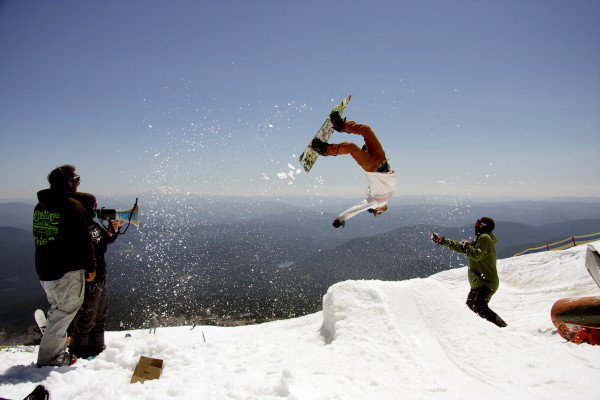 Colin sending a backie off the little jump.
 
 
Windells - BMX. Skiing. Skateboarding. Snowboarding.