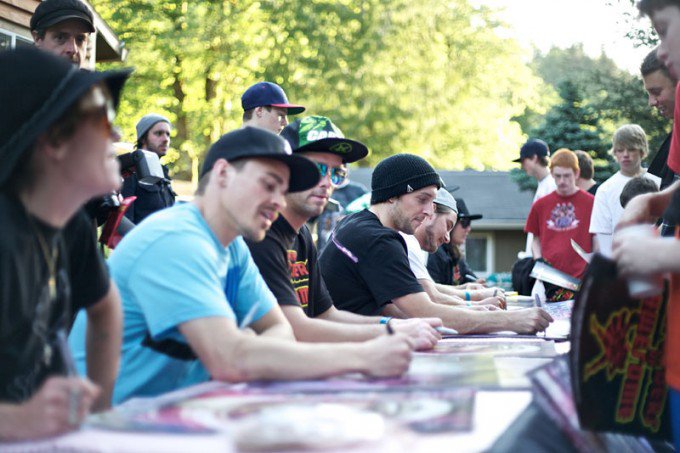 It is officially less than a month before Session 1 starts! We're crossing out days on our calendar and can not wait for the vans of campers to arrive on June 6th! Now that camp is so close, we can't stop thinking about all of the awesome things that happened at camp last year and how this summer will be even more fun! For this week's Take me Back Tuesday, we remember when the whole Capita Team came to camp to tell everyone about their 2011 team movie, "Defenders of Awesome".
Capita brought tons of posters and shirts for everyone. Seriously, everyone got something cool from Capita and got to meet all of Capita's pro snowboarderers, who were stoked to hang out and sign autographs.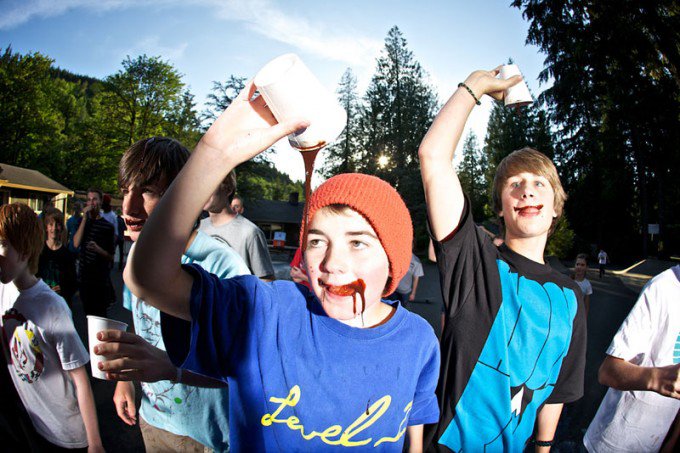 The team hung out and played a Capita sponsor night, too. Have you ever tried to transport chocolate milk across a mini basketball court using only a pair of mens underwear (brand new, never worn, we promise!)? Brandon Cocard and a bunch of campers have!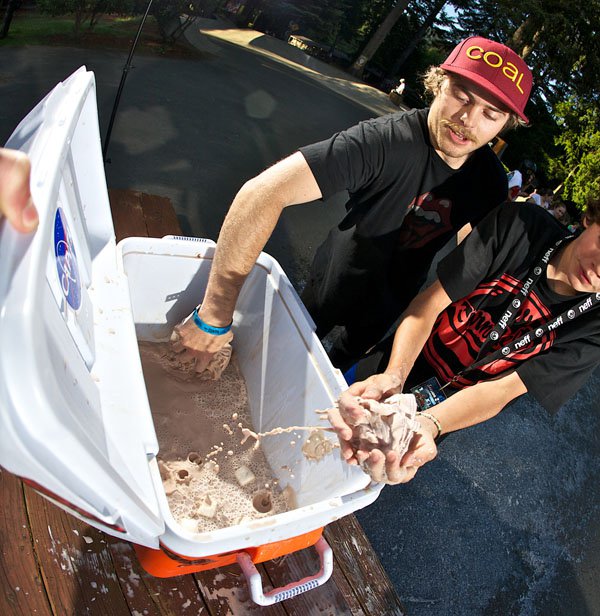 Here's Brandon sponging up as much chocolate milk as he can with a pair of underwear. Cocard is pretty good at relay races like this, so whether you're riding with him onhill, where he is one our awesome snowboard coaches, or you're playing a game with him on campus, Brandon is the coolest!
We can't wait for summer to begin so we can have AWESOME guests–we hope the Capita crew stops by this year! And, if you haven't watched "Defenders of Awesome" make sure to get it on iTunes!