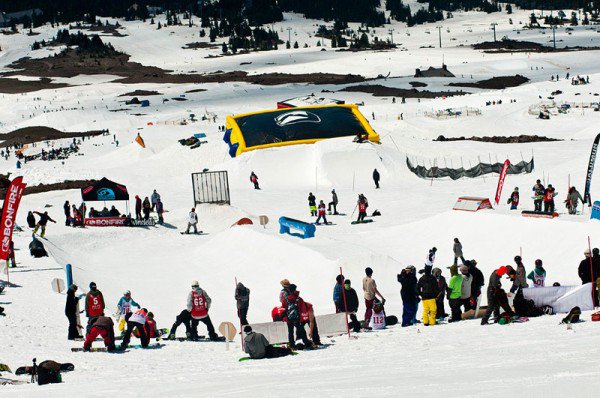 Bonfire Pipe 2 Pipe is one of the funnest days of the summer on Mount Hood. Our diggers work with the Bonfire/Salomon crew to build a really unique set up, tents are put up, Bonfire team riders take positions in the judges' tent, hotdogs are put on the grill, and everyone at Mount Hood comes together to ride, hang out, and enjoy the event. This summer marked the 14th year of the event–that's a long history of boarding, skating, and having fun!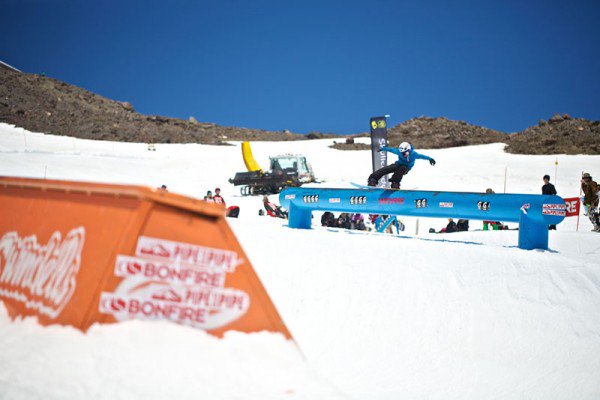 The first half of this two-part contest takes place on hill, utilizing a special set up created just for the event. This past summer, the Windells Diggers built two mini halfpipes connected by a spine, and placed jibs and features on the decks. The last few years, Bonfire and Windells have really been able to create interesting, progressive courses for P2P. It was crazy to watch the tricks that the best riders at Hood were throwing down. There were some definite hammers!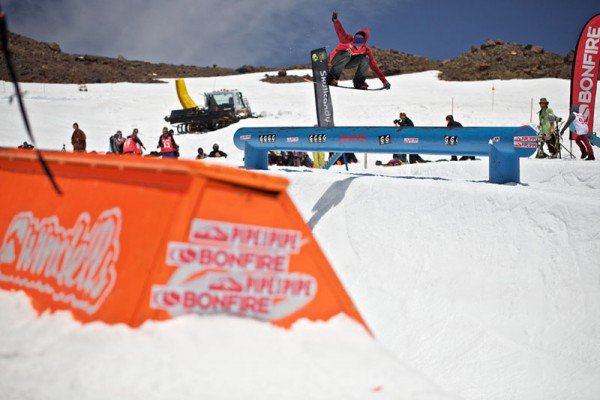 The second part of the contest is, of course, the skateboarding portion, but we'll leave that for another Take me back Tuesday. Until then, enjoy this video from Bonfire/Salomon of the the 2011 Bonfire Pipe 2 Pipe, originally posted on TransworldSnowboarding.
 
Windells - BMX. Skiing. Skateboarding. Snowboarding.