WHISTLER, BC, 14 April, 2009 – Peace, love and understanding is all well and good, but it's competition that seeds greatness, and the competition gets fierce at the TELUS World Ski and Snowboard Festival next week, with the final major ski and snowboard contests of the season.
Competition is all the better for the spectators as top-name athletes line up to out-perform each other, the dueling gondolas whir skiers and riders into the best spring skiing and riding on Blackcomb or Whistler, and dueling outdoor concert stages keep free music playing daily from noon to 6pm.
While the Zune Concert Series features a drop-everything-and-get-up-to-Whistler line-up including Thornley, Lotus, Ozomatli, The Arkells, Ten Second Epic, The Stills, Metric, 54-40 and DJ Z-Trip, the Pontiac Stage throws down with some serious contenders for your attention.
Chef Challenge. April 18-19, the Pontiac Stage, in Whistler's Village Square will feature the Chef Challenge, a new event in the Festival's 2009 line-up, bringing local knife-masters out of the kitchens of the resort, for a public service announcement with a difference.
While the underlying message to the shredders and ski-bums of Whistler might be, "don't forget your food pyramid", the delivery will be intense as 12 local chefs compete against each other, in head to head 30 minute heats with mystery themed ingredients, before a live and salivating audience.
The highest-ranked chef from Saturday, based on points, squares off against the highest rank chef from Sunday, at the 2pm final showdown, with glory, cash and prizes at stake.
Bands blast-off. The Pontiac Stage will also feature more than 20 bands for a concentrated dose of free music, including Bryce Doey, Embassadors, Childsplay, The Tell Tales, Folking Around, Katie Rox, Collin Bullock, We Are The City, The Release Band, Luscious Moov, Nifficant, Versus the Nothing, DJ Roscoe, Laura Smith, Rising Tide, Altered Beast, Rally Car, City of Glass, Drumline and Uncle Nestor. The gigfest will culminate in a highly anticipated 90 minute show from Shane Philip, Sunday 26 April. (Select band bios follow.)
Artist versus vehicle. Montreal's Tim Barnard, aka The Sharpie Artist, will also be part of a face-off – permanent marker versus Pontiac Vibe in the ultimate reinterpretation of "pimping" a ride.
From 10am – 6pm on Saturday 18 and Sunday 19 April, Barnard will be art-wrapping a vehicle in his signature style, and the decorated Vibe will be given away on Friday April 24.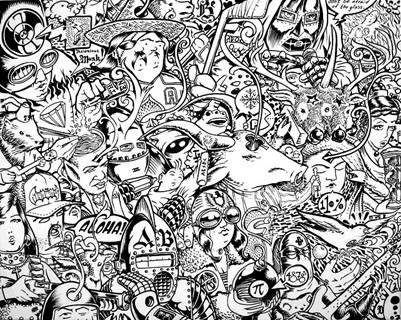 Says Fred Lautenschlager, Manager of Sponsorships, Promotions and Events of General Motors of Canada, "Pontiac is proud to once again be a part of the TELUS World Ski and Snowboard Festival. It is the perfect venue for showcasing the latest in snowsports and music, and Pontiac is thrilled to be a part of shaping the festival experience with an exciting line-up of bands and entertainment on our Pontiac Stage."
The TELUS World Ski & Snowboard Festival is produced by Watermark Communications, a Whistler-based event production & communications company, and presented in partnership with Tourism Whistler and Whistler Blackcomb. Having grown over 14 years into the largest annual winter sports and music festival in North America, the TELUS World Ski & Snowboard Festival is a high-octane 10 day and night showcase of the best of snowsports, music, arts and mountain life. Featuring major professional ski and snowboarding competitions, the largest free outdoor concert series in Canada, the legendary Pro Photographer and Filmmaker Showdowns, and many more unique art and cultural showcases, the Festival is the Mother of All Winter Wrap Parties. For information on the 2009 TELUS World Ski and Snowboard Festival, April 17-26, visit http://www.wssf.com
Some highlights from the Pontiac Stage, April 17-26 2009
From the sleepy little beachside town of Evans Head on the North Coast of N.S.W Australia, Colin Bullock is a singer/songwriter making his mark the old fashioned way playing show after show, up and down the East Coast of Australia, and now, the west coast of Canada.
The Vancouver boys horsepower-driven rock and roll hit mainstream radio listeners after winning the 99.3 FM The Fox Vancouver Seeds Contest competing with over 850 other bands for the coveted spot. The FOX Vancouver Seeds Project has helped kickstart the careers of bands like Nickelback, Default, Matt Good Band and more. Rallycar's songs have been broadcast on radio stations across both Canada and the U.S. as well as playing on several TV ad DVD releases in the U.S and Canada.
DJ ROSCO got his start playing underground hip hop parties and raves in Montreal before moving to Whistler in 2003. Since then he has played over 700 shows and held down numerous weekly residencies at Whistler's hottest clubs. He's opened for a huge list of hip hop heavy hitters including Maestro Fresh Wes, Aceyalone, Blackalicious, Jr. Reid, Obie Trice, The Beatnuts, Guru (of Gangstarr), Raekwon, The Dogg Pound, Jedi Mind Tricks, Talib Kweli and MOP as well as DJ'S Scratch, Doo Wop, Macio, Mike Realm, Shortkut, Jazzy Jeff and DJ Q-Bert.
In 2001, Robbie Currie aka NOBODYREALLY took the Whistler hip hop scene by storm, working clubs, venues and hosting parties to get his name known. Performing at the 2003 & 2008 TELUS World Ski & Snowboard Festival, and soon selling out some of Whistler's biggest clubs, he continues to bring his conscious and unique sound to the masses.
Debut album, "Sea of Stars" by North Vancouver/ Victoria artist Laura Smith, was released on their Western Canada tour in November 2008. From pop/alternative to jazz, folk & rock, the songs segue across a wide spectrum of genres without sacrificing quality. With cabaret-style accordion, walls of guitar feedback, lilting piano ballads, elated horn sections, Laura and co-producers Andrew Braun and Derek DiFilippo have created an eclectic album, unified by Laura's strong vocal performance.
We Are The City is a three piece progressive indie rock act from the Okanagan lakeside city of Kelowna, British Columbia, featuring Cayne McKenzie on vocals and keys, David Menzel on guitar, and Andy Huculiak on the drums. Cayne's symphonic piano arrangements flow into David's guttural guitars and the grand heartbeat of Andy's drums, as the vocals slink from soft melodies into gruff howls. Their songs paint out a sincere and beautiful interpretation of life; exploring evocative sounds and storytelling.
City of Glass specializes in melodic pop-rock that goes from addictively catchy and hip-shaking to heart-on-the-sleeve emotion. Using simple riffs, synthscapes, glockenspiel, snappy beats and clean sounds, their dynamic songs will instantly move you between feeling isolated and alone to fun and dancey. Fans of New Order, Bloc Party, golden-era Coldplay, Foals and The Whitest Boy Alive will certainly take to City of Glass.
Swelling in primordial pulses and wholloping whoops, the tacit tones of Shane Philip's didgeridoo hold the power to still listeners into silence or encourage audiences to rise up in a tribal swell of intoxicating spirit -- with sometimes but a heartbeat in between. Meanwhile his hands will be skilfully juggling between shaking up rhythms with his aslatua, driving the dance floor with his djembe and sliding out grooves on his Weissenborn-style guitar while his foot taps in earthshaking electronic kicks wherever they might fit. He is a one-man show weaving sounds that inspire audiences anywhere he goes.