About a month ago, while on a trip in Jackson Hole with the Girls Do Shred crew, myself and a couple friends took off to the Togwotee Pass backcountry after a week of shredding at Jackson Hole.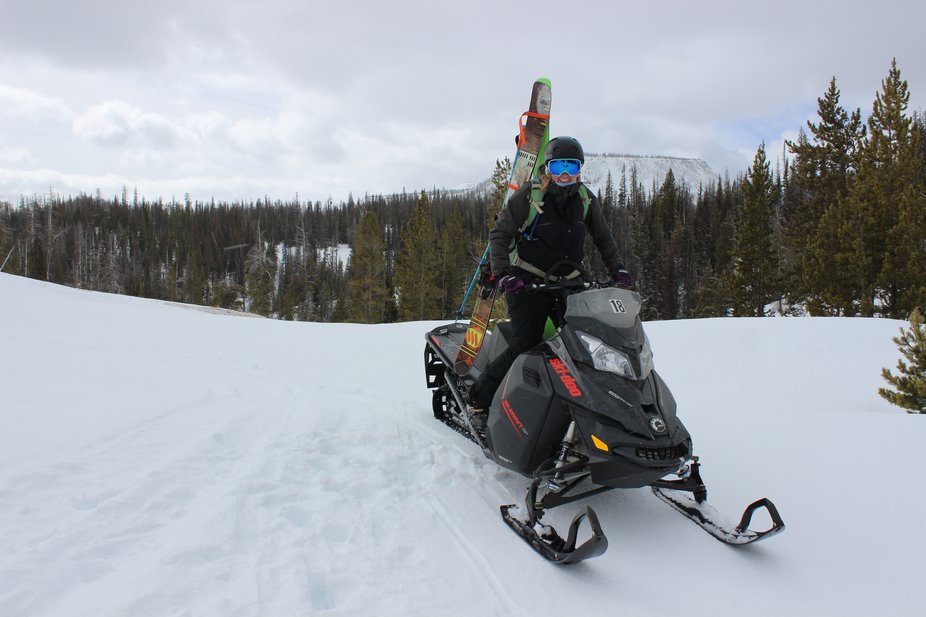 The girl that I am on my first sled trip, gotta pose.
Being the super experienced sled drivers that we are, we had a few minor sled hold ups right at the beginning. I mean, why would you take the easy way in when you can maneuver through deep snow and tree wells to get to the sled trail? In no time at all, one of our three sleds was stuck deep and we spent the next hour working to dig it out.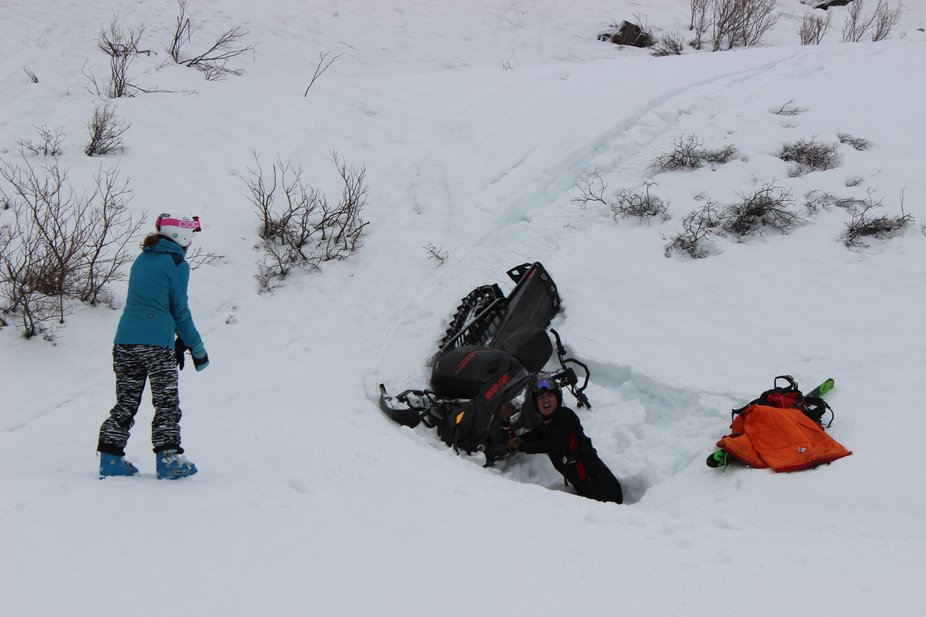 While not pictured, I think James favorite part of the day was watching us ladies take our turns to dig out his sled ;)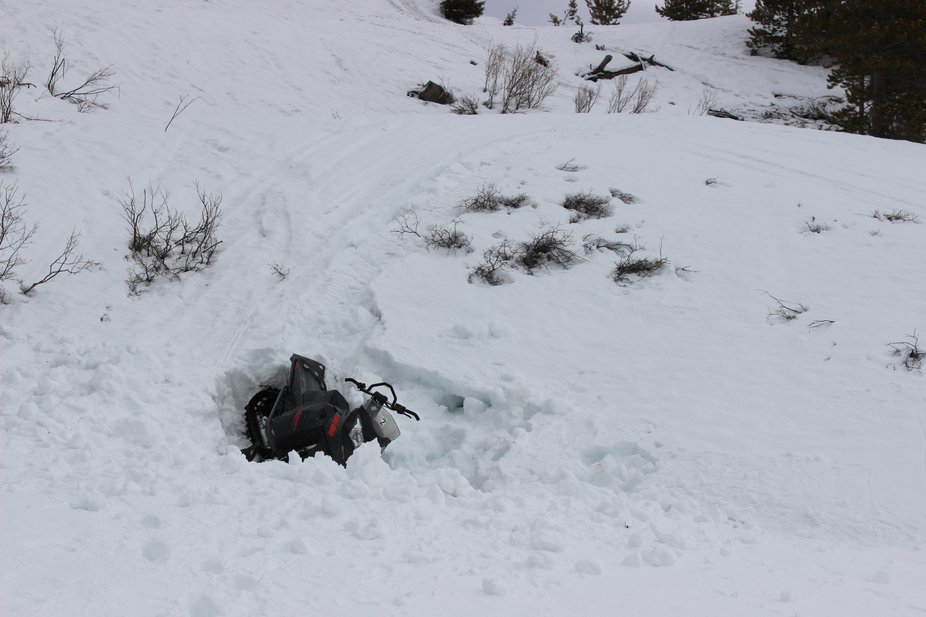 After an hour or so, we abandoned the sled and went looking for some skiing. When we finally made it to this mountain, we had originally anticipated climbing up the backside and skiing off the front. However after not being able to assess the front of the mountain after we had summited it, we went for the back side regardless.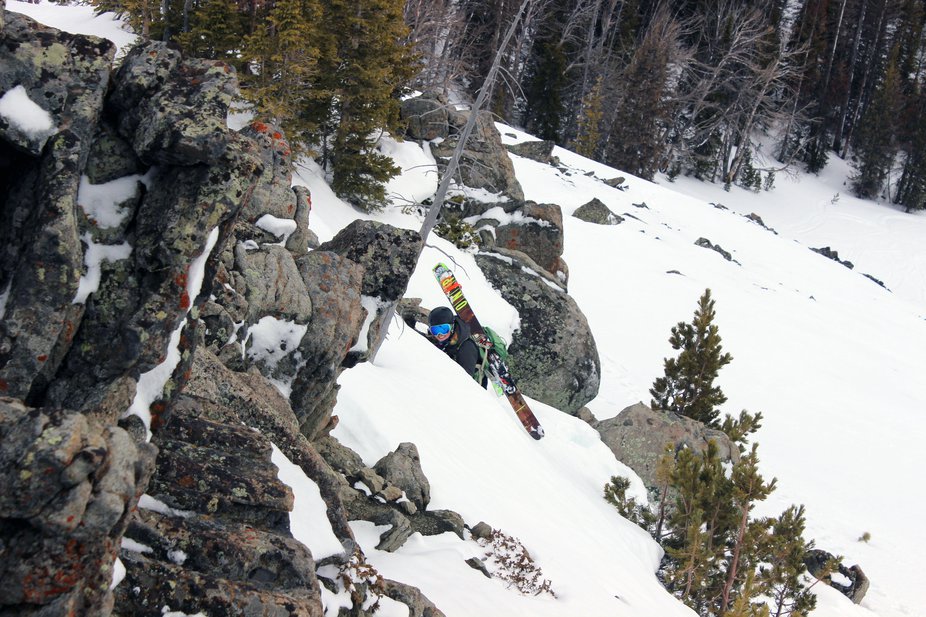 It was actually some of the harder climbing I've done, what was easily skin-able at first, became steep and full of loose rocks for a large section. Although awful at the time; (1) anything is possible if you have your inhaler, (2) there's something magical about turns that are earned.
Up top we enjoyed tasty sandwich lunches and still tried to pretend that we could show the Tetons our tetons (even though we couldn't see the Tetons).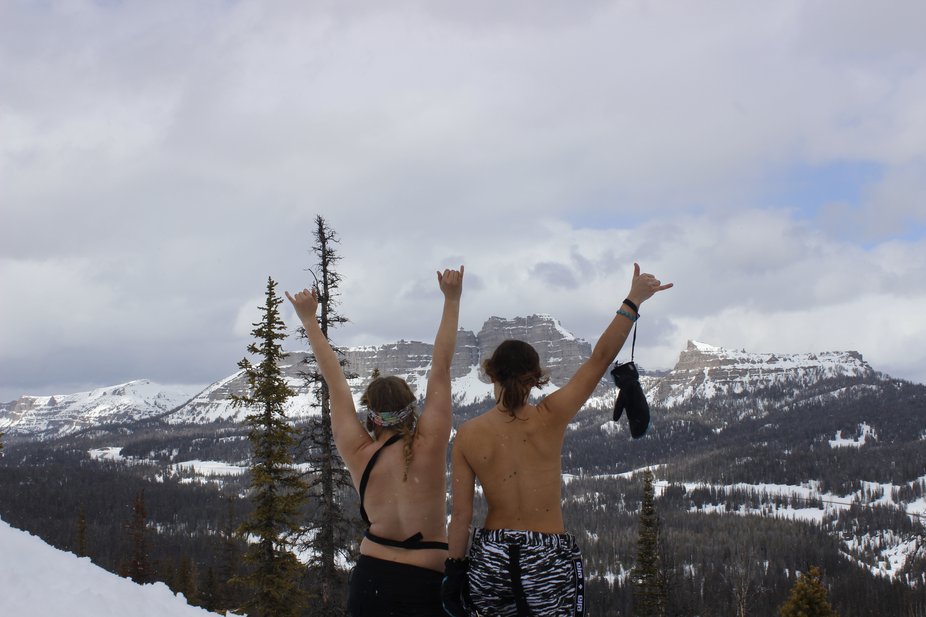 Sorry Dad.
P.S. Never take off your Beacon.
The ski down wasn't very long, in fact after the hike it felt like nothing at all.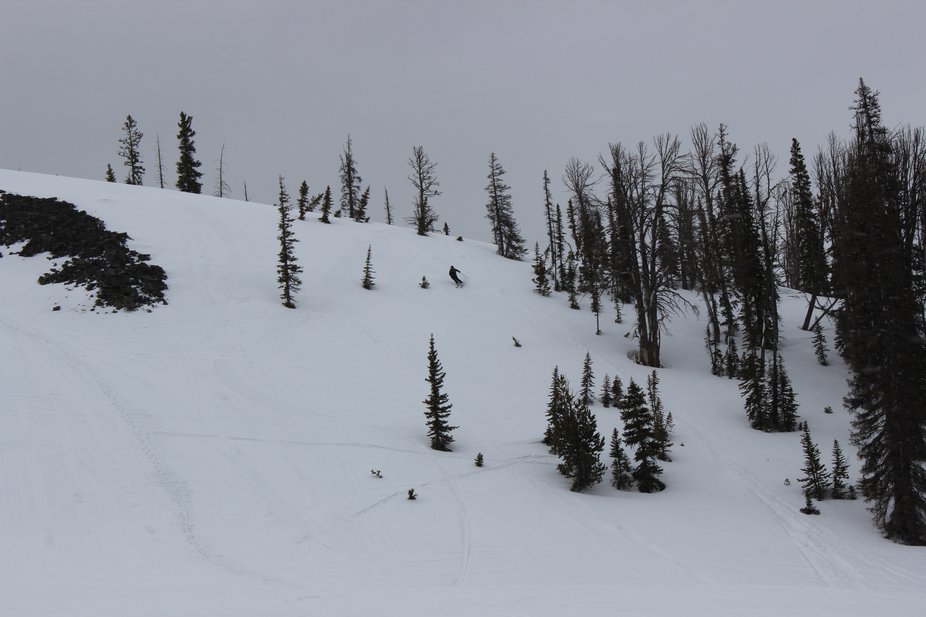 I think that's how it goes sometimes. Somedays you'll have good luck and get 5 laps of the greatest lines of your life, and others you'll spend hours digging out sleds and only get one lap on a mediocre face with mediocre snow. We headed back to the site of the sled, which I forgot to mention had been leaking gas this entire time. Another ~25 minutes of digging and we were able to pull it out and ride back to our car.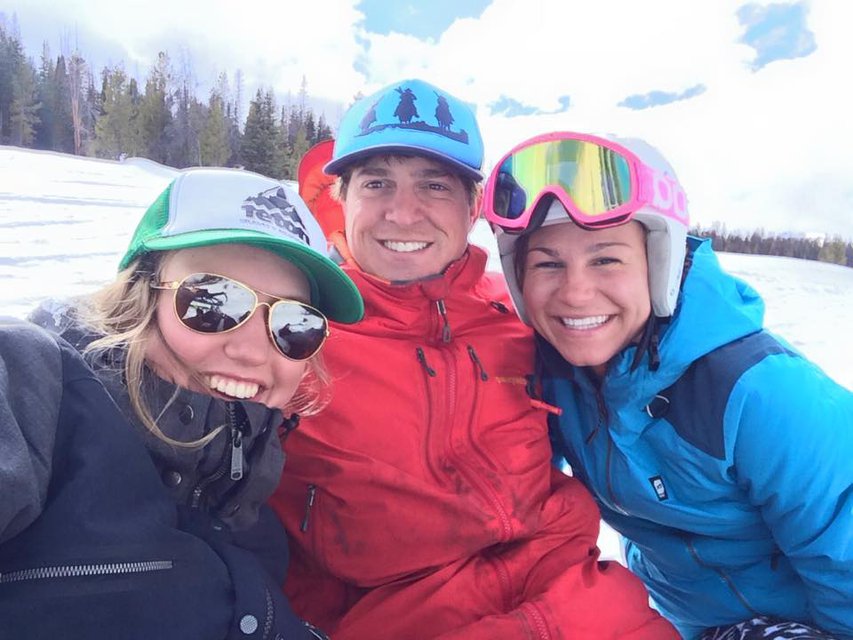 The crew all smiles after retrieving the sled
Back at the car we found some fellow Minneostans on a snowmobiling trip, to whom we bonded over beers and shared stories of the day. It was definitely one for the books, and if nothing else, took enough energy out of me for a good nights rest.