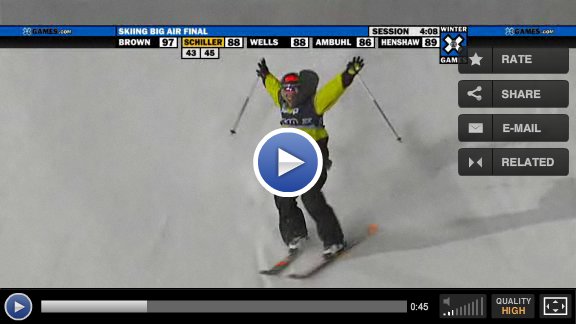 Put your skis away because TJ Schiller just closed down the sport of free skiing for the next couple of years. Last night at Winter X Games 10 Ski Big Air, TJ landed a double corked 1620. Yes that is correct, 1620. He just ruined the sport by progressing it way too fast. Because of an awesome couple of jumps by Bobby Brown, TJ had to settle for the silver but I am not sure he is that bent about it. WOW!
WATCH TJ SCHILLER'S 1620 X GAMES VIDEO
Results:
1) Bobby Brown - 100
2) TJ Schiller - 95
3) Elias Ambuhl - 90
4) Russ Henshaw - 89
5) Jossi Wells - 89This entry was auto fetched from the creator's RSS feed at http://www.skiersrealm.com/feed
Click here to read the full entry.