At the end of last season we showed you Jon Hartman's Job Interview,
giving you an inside look at what we look for here at Jibij.  Keeping
with that theme, here is the Josh Bishop Job Intererview.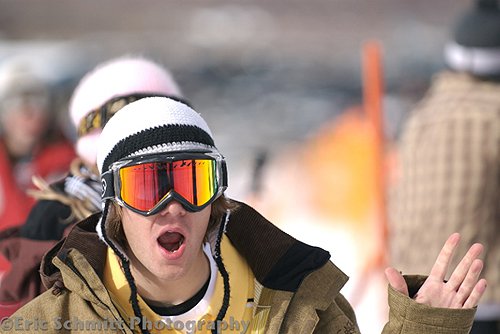 Tell
me about yourself: I
was born in Portland, ME, hoped around a bit when I was pocket size, and
grew up in New Hampshire 5 minutes outside of Mt. Sunapee. A few of us got
into extreme micro scootin – peep the promo!
http://youtube.com/watch?v=mgriJn0N5c0&mode=related&search
Outside of extreme scooter contests, I enjoy scrap booking with
friends, playing piano at church, and spending time in the kitchen.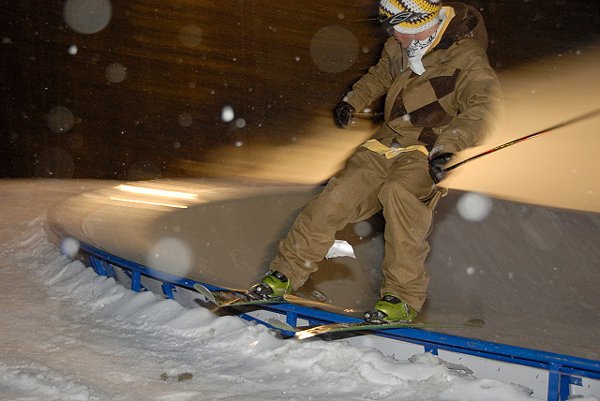 Why
did you leave your last job? I did not win my 4th title as male model of the year
and realized that there is more to life than being really, really
ridiculously good looking.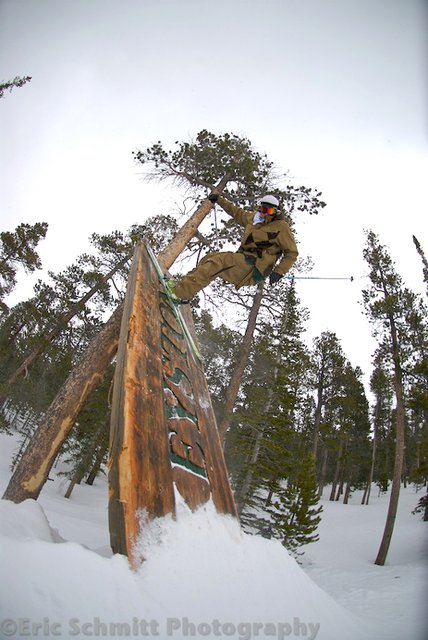 What
experience do you have in this field? I grew up shredding bulletproof conditions at Mt. Sunapee.
Learning how to ski in gnarly conditions makes me appreciate sunny skies
and perfect Colorado parks. Growing up in the east gave me great
experience, but my real experience is with cell phone follow cams!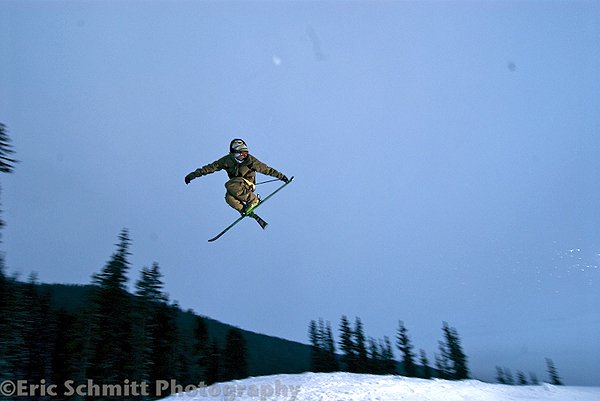 Do
you consider yourself successful? In the realm of extreme micro scootin, no question….anyone
watching the promo would agree! Skiing on the other hand is not nearly as
serious as extreme micro scooting. In skiing, I have so much fun
sessioning with friends. When I'm having fun, progression comes naturally
and makes me feel successful. If I ski away from a new trick or comp run
that I stomped, it feels incredible. One of the craziest parts about
skiing is that I'm never satisfied and can always improve. Setting goals
and accomplishing them is fun and leaves me wanting more time on
snow. 
 
What
do co-workers say about you? My spread eagles are on point and
my straight air KANGs are 2nd only to Jeffery Kiesel.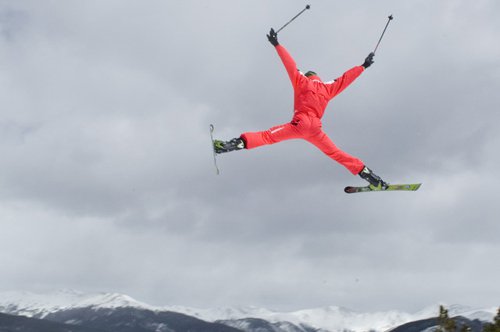 What
do you know about this organization? I know that JIBIJ employs all types of characters, from multiple
backgrounds. In a recent travel, I learned that JIBIJ is the number 1 ski
shop in all of Kazak. Followed closely by Johnny the Smoking Chimp.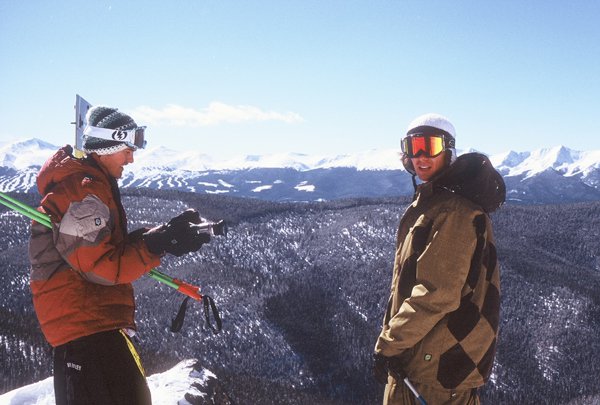 Photo: Jack Boyd, Keystone, CO March 07
What
have you done to improve your knowledge in the last year? I've been learning some features of
Adobe Illustrator designing vector art and getting down n' dirty with
typography. The program is unbelievable and opens up a world of
opportunity and creativity.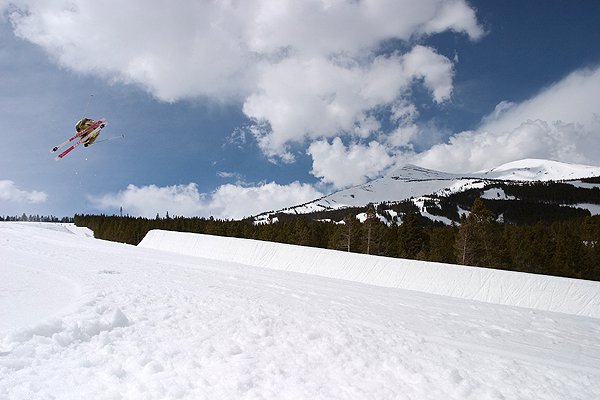 Photo: Scott Holmes, Breckenridge, CO April 05
Are
you applying for other jobs? I really want to be an athlete representative for Mothballs and Quaker Oats. Mothballs
would keep my boots super fresh in the summer and Quaker oats keeps me
satisfied well into a day of scootin.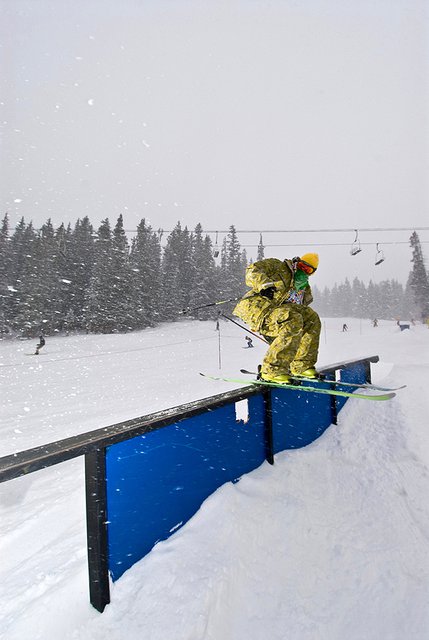 Why
do you want to work for this organization? To get kids stoked on skiing and promote
the sport to individuals in multiple athletic and creative communities.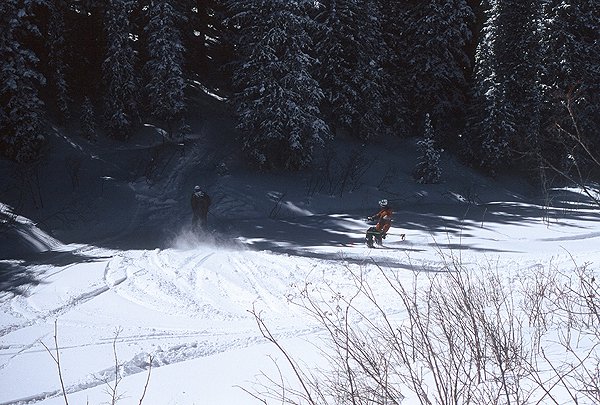 Photo: Jack Boyd, Keystone, CO March 07
Do
you know anyone who works for us?  Only through Facebook. We
don't travel together or hang out very often, all the pictures of team
trips are taken at different times and photoshopped together.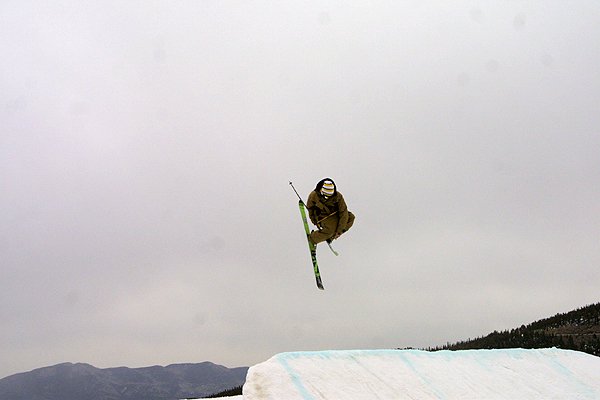 What
kind of salary do you need? Assuming I get on the Quaker oats program, I think I will be well
taken care of. The current kid we see on the box must be 100 yrs old and
that is serious job security. How about we agree not to stop at any fast
food restaurants on team trips and we'll call it even?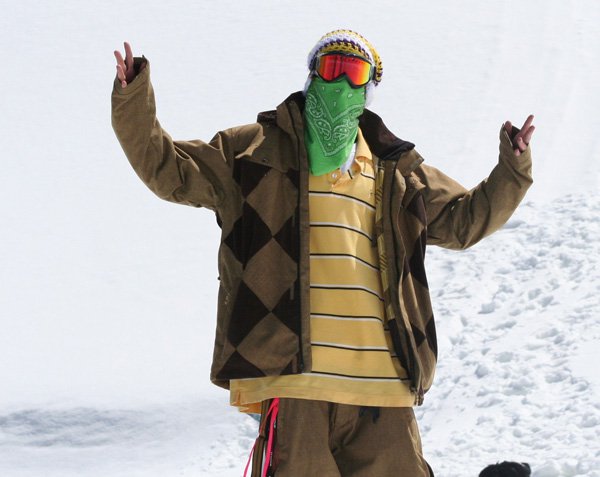 Are
you a team player? Absolutely. For example, when a teammate of
mine needed a haircut at the VT Open, I stepped to the plate. Being the
team player that I am, I supervised and took turns cutting LJ's hair with
fellow team member Witt Foster. Thanks to our teamwork, the haircut was an
utter masterpiece and was featured in many fashion magazines and spring
07' catalogues.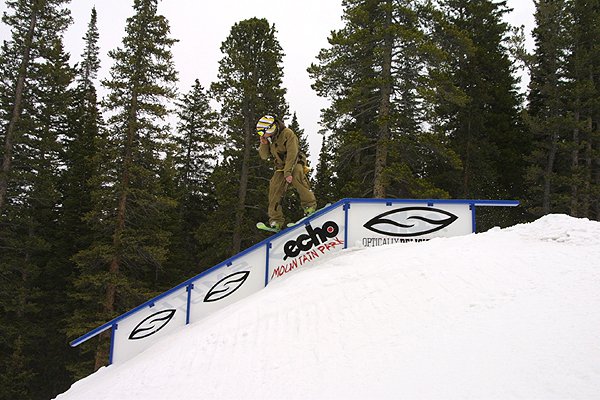 How
long would you expect to work for us if hired? Until LJ's hair grows naturally to
match the haircut we gave him at VTO.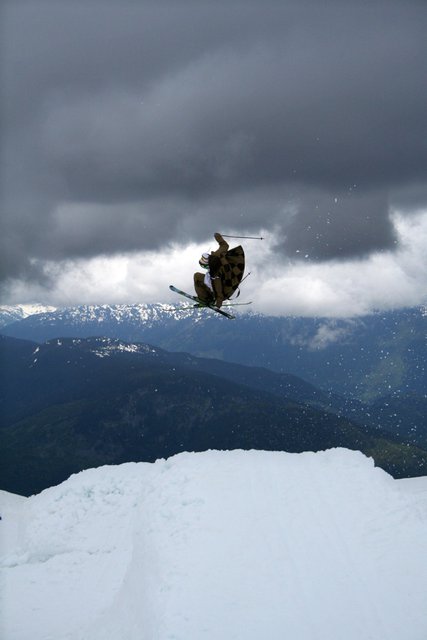 Have
you ever had to fire anyone? Yes, I was a photographer for a watch company and we had to fire
our top hand model when he injured his hand catching squirrels this
summer. It was quite the tragedy, but those hand models are a different
breed.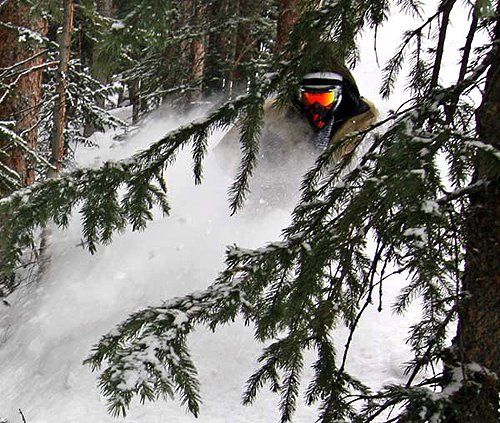 What
is your philosophy towards work (skiing)? Skiing is an activity beyond the realm
of words. It's my release from outside pressures of school and allows me
to challenge myself physically and mentally. Skiing is based on creativity
and no matter how much kids hate on a particular style – everyone has a
reason why they love sliding on snow and each particular style influences
the sport.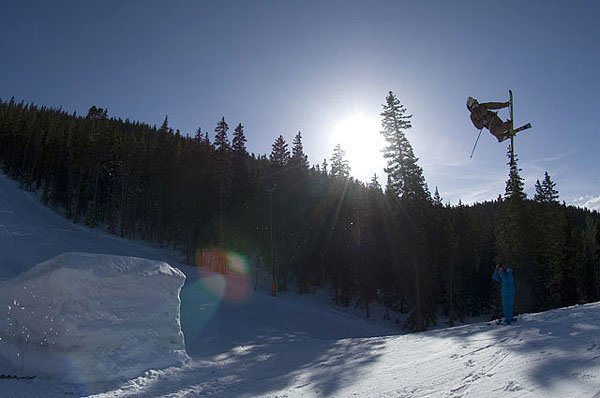 If
you had enough money to retire right now, would you? If I could set up a retirement plan
combining Hugh Hefner's lifestyle and Seth Morrison's backcountry ability,
I would retire right now.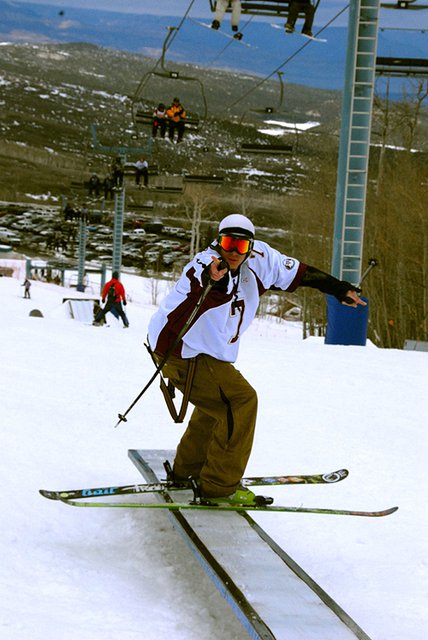 Have
you ever been asked to leave a position? I have not.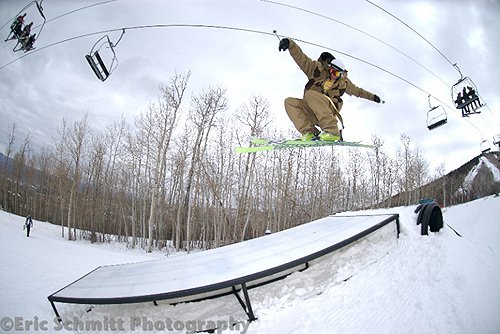 Why
should we hire you? Let's
just say I'm well connected in the Polish mob through Greg Manista and
Jake Szarzec.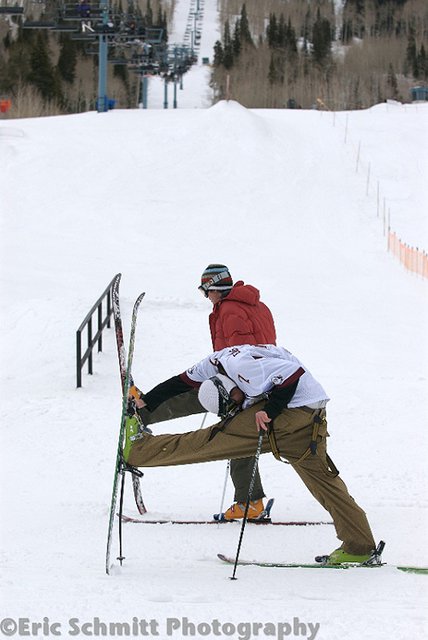 Tell
me about a suggestion you have made. I used to write to the NH senator with multiple suggestions.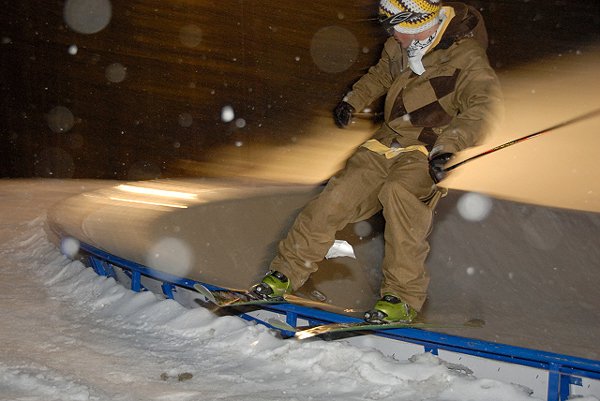 What
irritates you about co-workers? Although I don't have any specific dislikes, the smell of
Hartman's 1080 boots is a formidable sent. In the words of Ron Burgundy,
"It stings the nostrils." I think they're the first boots he's ever owned,
and knowing Jon, they may be stolen.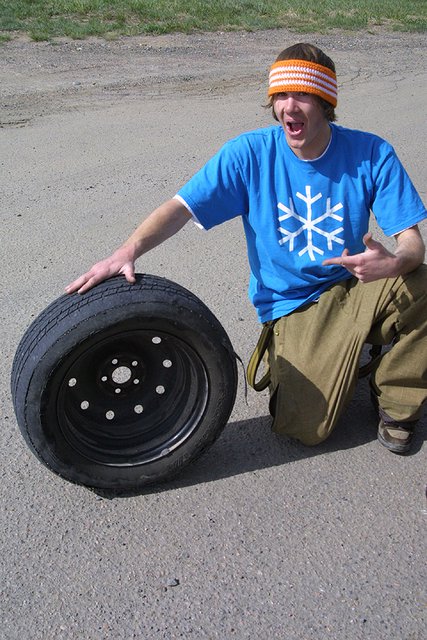 What
is your greatest strength?
Ripped abs, tail grabs, and optimism!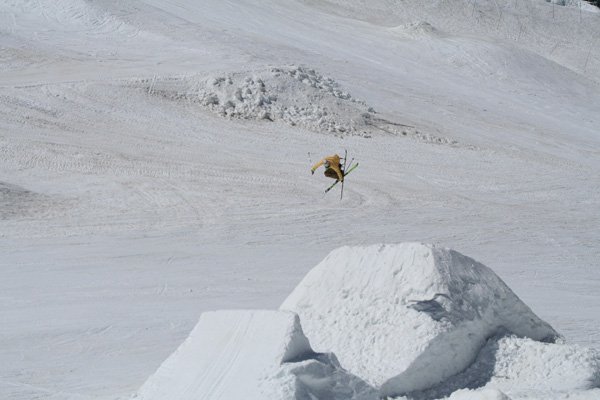 Tell
me about your dream job:  Filming the show, "The Girls Next Door"
or touring with Clarke, Hath, Jacob freestyle rapping.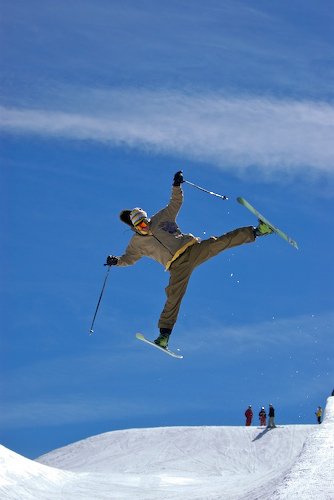 Why do you think you would do well at
this job? I'm bringing back ballet skiing, I'm really good at changing
tires on team trips, I can slide rails while talking on the phone, and I
enjoy taking photographs and documenting my adventures.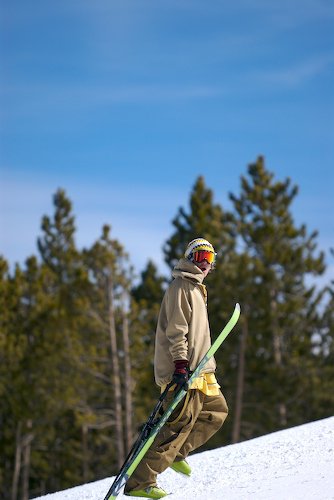 What
are you looking for in a job? A challenging environment with great co-workers, solid resume
building activities, and plenty of diversity to keep things exciting.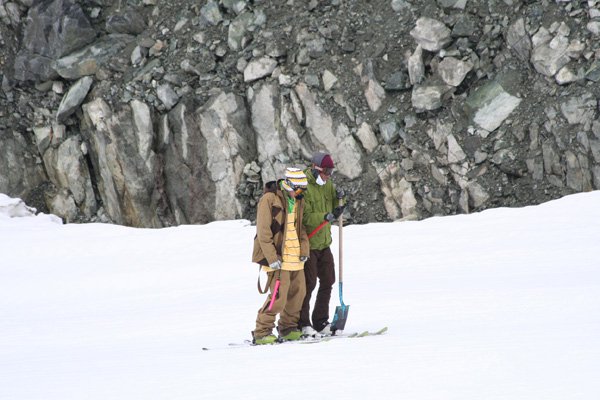 What
kind of person would you refuse to work with? An Amish farmer – I don't see myself
going back to churning butter and planting corn….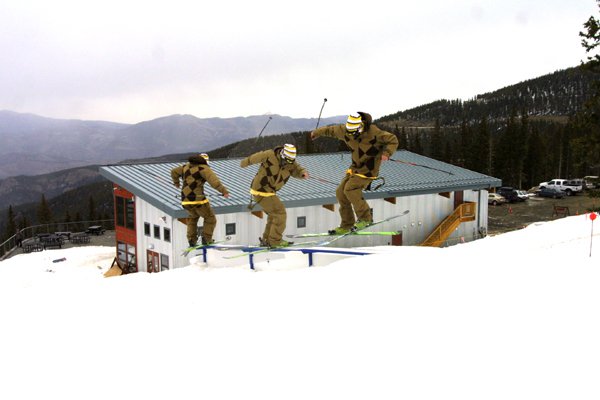 What is more important to you: the
money or the work? Skiing!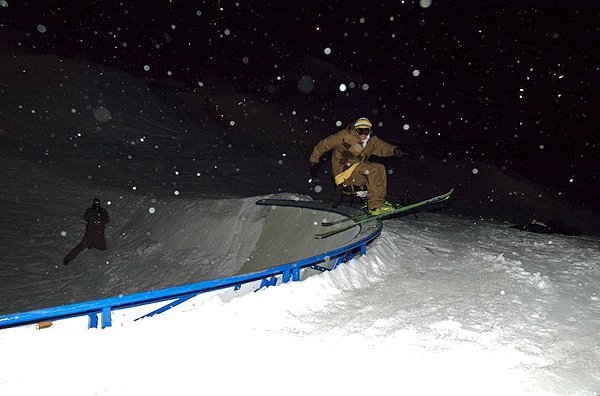 What
would your previous supervisor say your strongest point is? He would say I was making better
cocktails at 16 than Tom Cruise! Apparently, before embracing scientology,
Mr. Cruise starred in a movie called Cocktail?  Who knew! 
Tell
me about a problem you had with a supervisor.  I do not recall any problems with my former supervisor. He
gave me free range to operate in my position and we worked well together.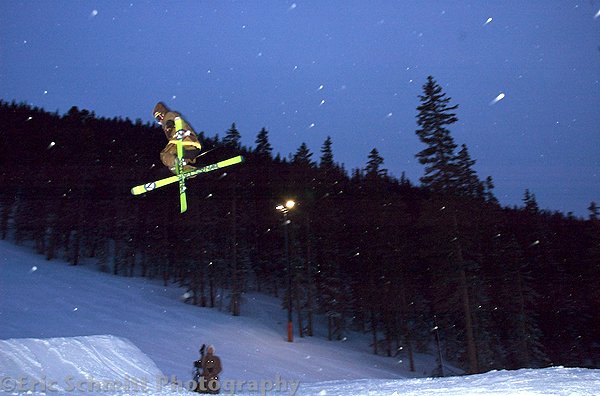 What
has disappointed you about skiing? People who smoke cigarettes on the ski hill.
In addition to cigarettes, sub-par ski movies
from professional companies are absurd. Some skiers get a lot of coverage in
films while others are throwing groundbreaking tricks and remain relatively
unknown. B-footage should not replace a 
2 pretz 2 on a handrail or a 450 on pretz 4 off.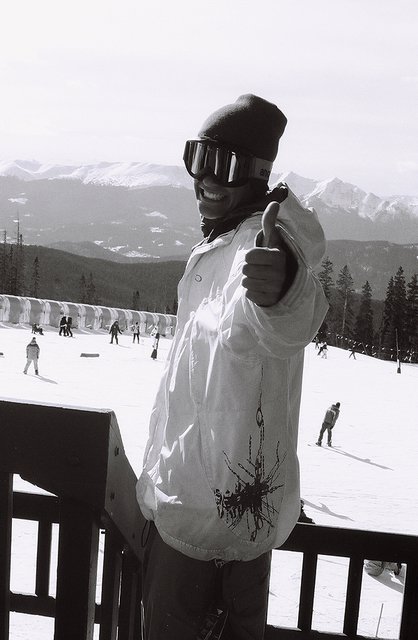 Photo: Jack Boyd, Keystone, CO March 07
 Tell me about your ability to work
under pressure. I skied the US Open with torn ligaments in my hip and
an injured SI joint.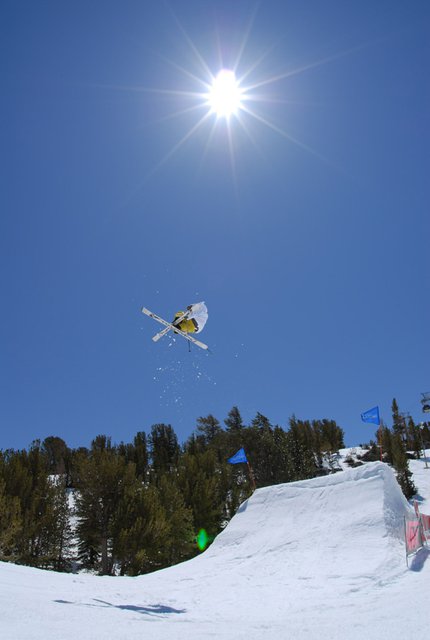 Photo: Jonel Janewicz, Mammoth Mtn. CA May 06
Do
your skills match this job or another job more closely? My skills match this job more closely.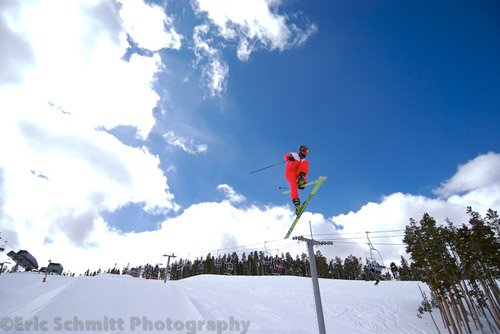 What
motivates you to do your best on the job?  Doing something I've never done
before, skiing well, sessioning with friends, and waking up to snow
days!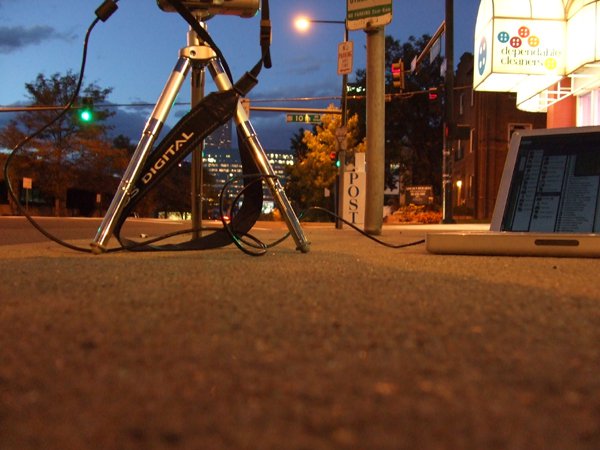 Are
you willing to work overtime? Nights? Weekends? I am – so long as it does not conflict
with micro scooter photo shoots.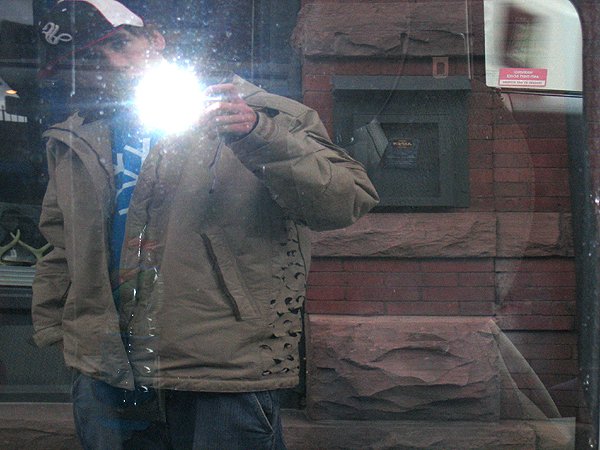 How
would you know you were successful on this job? If I inspire others to ski well and have
fun on snow.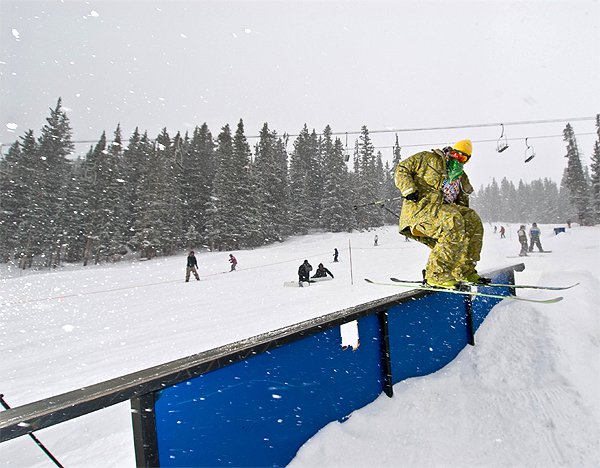 Would
you be willing to relocate if required? For sure, I think I may relocate to Europe in a few weeks for an
adventure.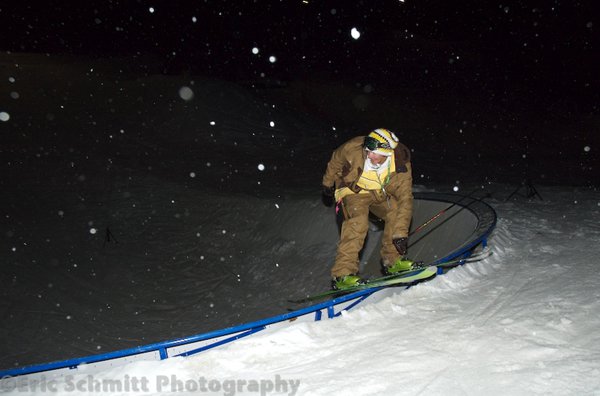 Describe
your management style. 
Decentralized and cooperative.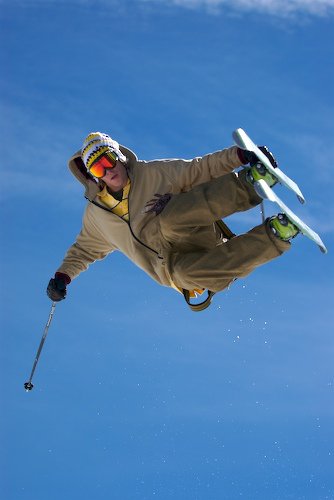 Are
you willing to put the interests of the organization ahead of your
own?   Getting others stoked on skiing and promoting the idea that
skiing is fun is my interest.
References:
Mad props to the JIBIJ Family, Dalbello for making an incredible ski
boot, Amy at FRS Health & Energy, Scott at Purl Wax for keeping my skis
fast, The athlete lounge, Blake Kimmel at Abstractmall.com, and anyone looking
forward to the ski season
Big thanks to  Eric Schmitt and Ian Kirkpatrick for the photos, unless otherwise noted.
BIG UP… winter is here!