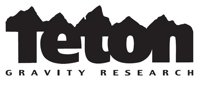 Teton Gravity Research's newest film "One For The Road" premiered at the Walk Festival Hall in Teton Village, Wyoming to a sold-out crowd of 1,000 ski and snowboard enthusiasts. Athletes Sage Cattabriga-Alosa, Ian McIntosh, Erik Roner, Dash Longe, Dylan Hood, Dana Flahr, Rachael Burks, Grete Eliassen, Griffin Post, Todd Ligare and Shroder Baker were on hand to sign posters and throw massive amounts of swag to the eager fans who were there to get stoked for the coming winter season. After the showing, Trouble Andrew closed out the night playing his electro punk rock to a packed Mangy Moose Saloon at the base of Jackson Hole Mountain Resort.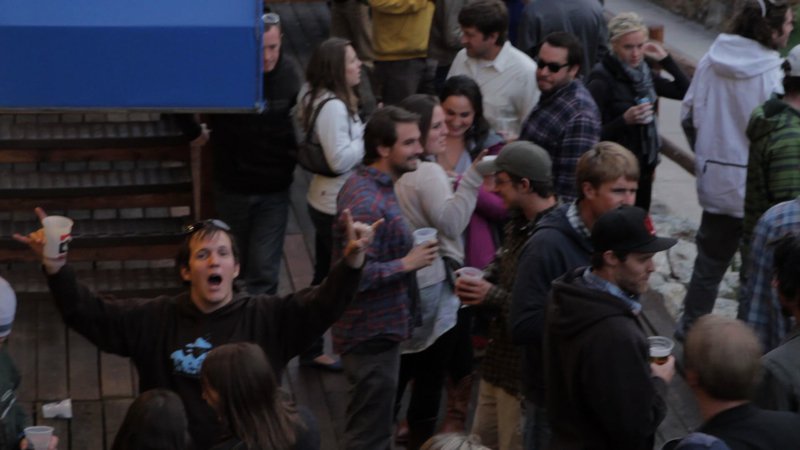 The scene in front of Teton Gravity Research world headquarters before the premiere. People were getting pumped.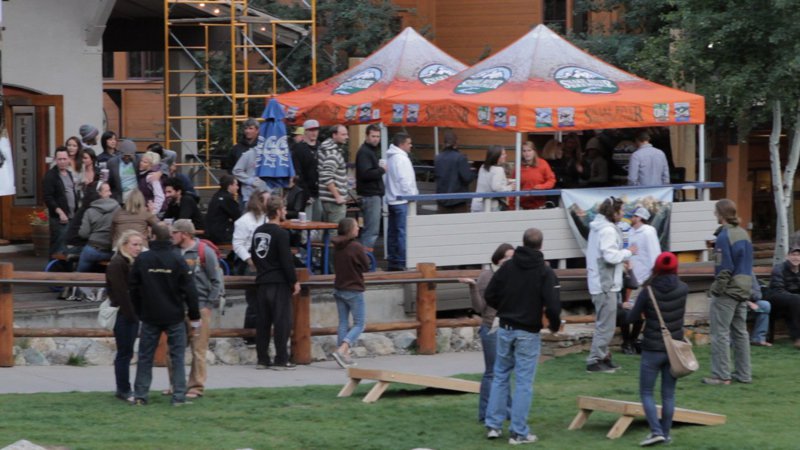 Snake River Brewing Co. brought free beer and yard games.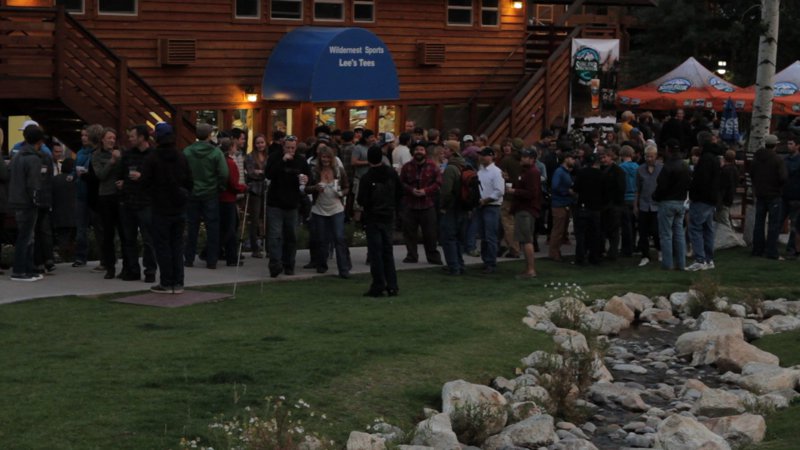 Party time. Excellent.
Earlier in the day, the nip of winter could be felt in the afternoon breeze as party people drank free beer from Snake River Brewing Co. and played yard games on the lawn in front of the TGR world headquarters.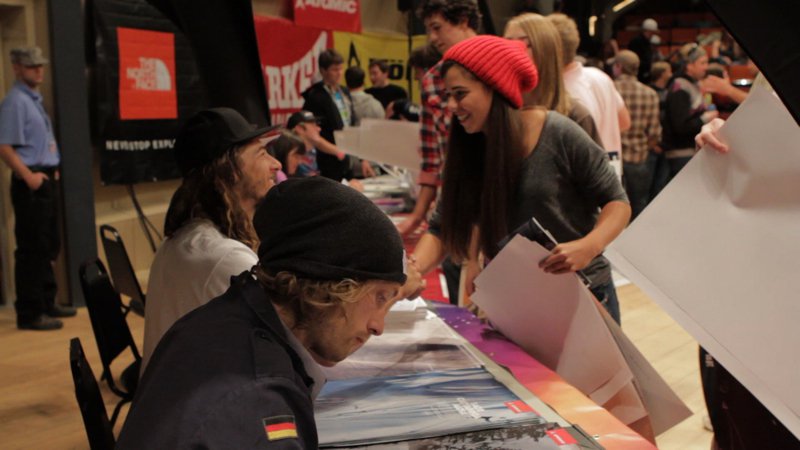 Sage Cattabriga-Alosa and Dana Flahr (above) and Dylan Hood and Ian McIntosh (below) signs posters for the fans.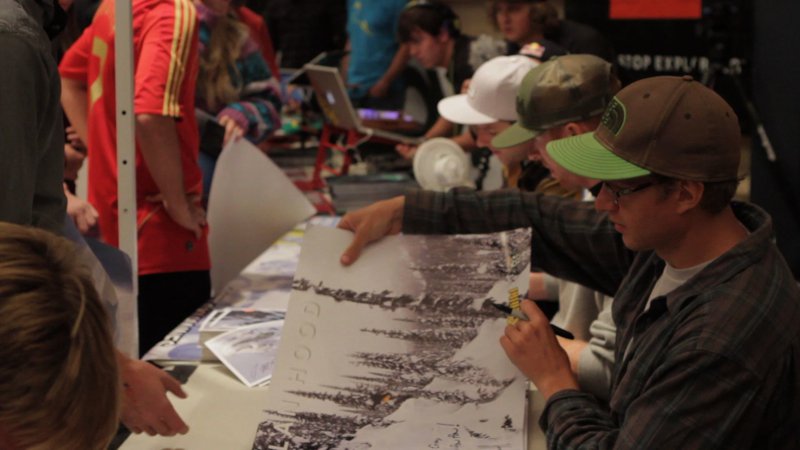 The crowd takes their seats.
The annual world premiere event is like a homecoming not only for TGR athletes and staff, but for the entire ski community. It's a time to come back to the mountain and reconnect with friends you often only see in the winter months.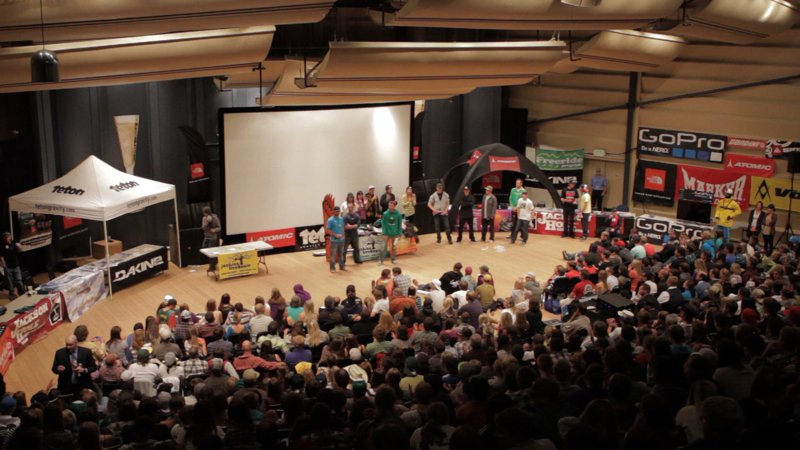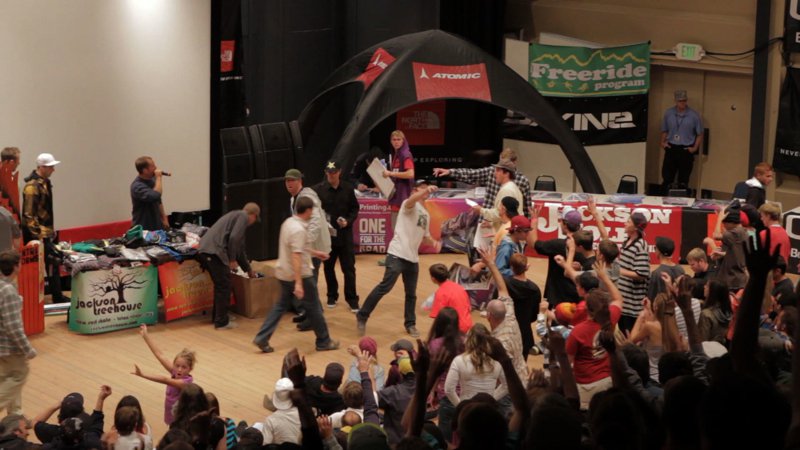 Spreading the stoke...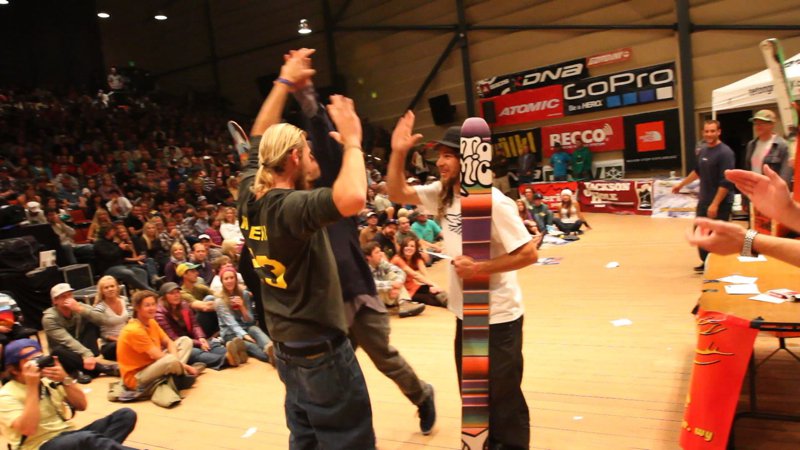 As the audience filed into the theater and settled into their seats, the lights dimmed and the movie began. Watching the open segment, the local crowd erupted in excitement as Todd Ligare threw a huge front flip in the Jackson Hole backcountry. The banging soundtrack helped bring the movie to life, especially in the segment when Sage Cattabriga-Alosa flows down faces in Alaska to the Rockwell Knuckles song "Play Catch."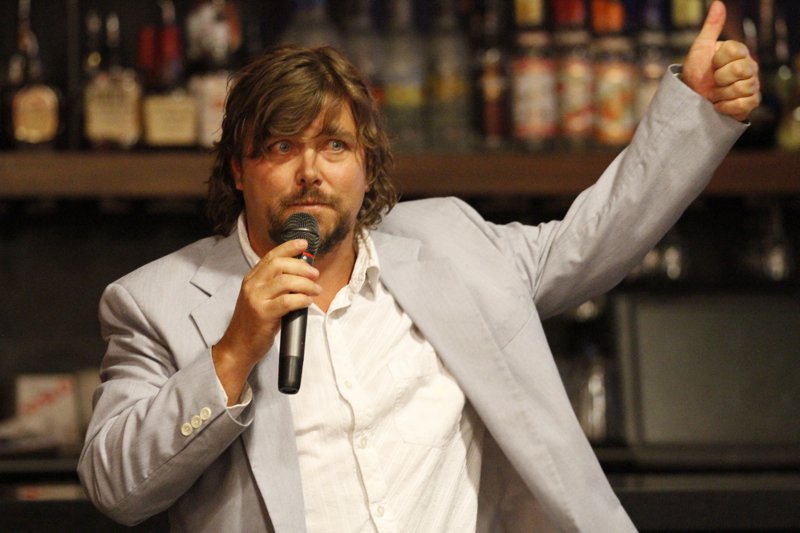 TGR's Todd Jones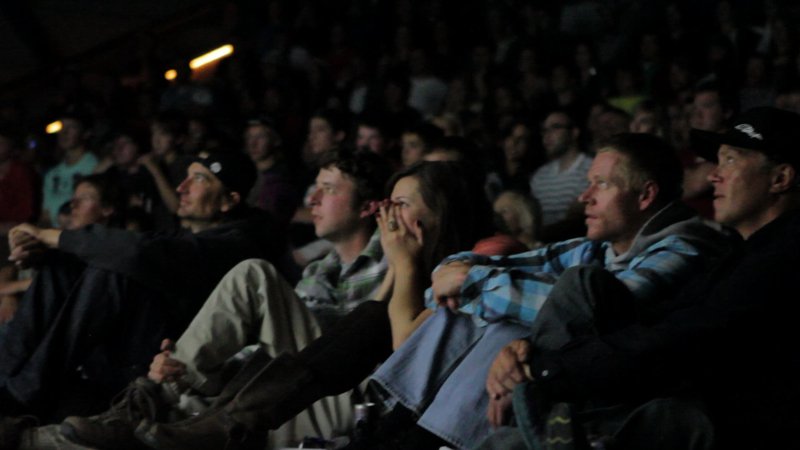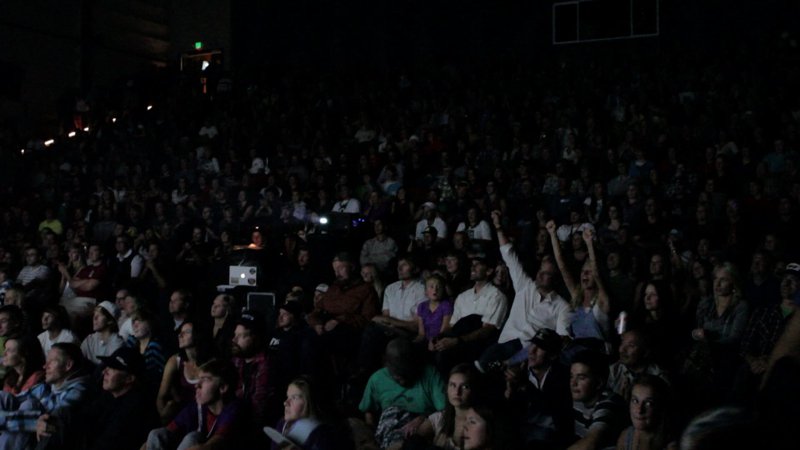 Although each scene in the movie beautifully illustrates a specific ski location and athlete's style of skiing, perhaps the biggest crowd response came during the Jackson Hole segment of the movie. Everyone loves their home mountain, and there's no shortage of support for the big one: Jackson Hole Mountain Resort.
For information on where you can see the movie near your hometown, visit TGR's tour page.