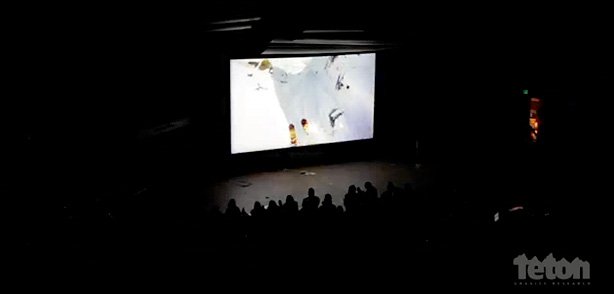 In this week's episode of Almost Live, the TGR crew descends on Teton Village, Wyoming for a weekend of festivities in the lead up to the One For The Road World Premiere. Watch as the TGR family enjoys their annual golf tournament, dines above 9,000 feet and kicks the OFTR World Tour off. As Racheal Burks describes, "Every single athlete is here for the World Premiere and it's going to be a really good weekend."One For The Road Almost Live is a web series that follows the TGR production team and athletes around the globe as they shoot their 2011 ski film, One For The Road. It provides insight into the lives of the world's top riders as we take an inside look at what goes into first descents, building and hitting massive backcountry jumps and traveling throughout the most exotic locales on the planet. "Almost Live" plants you on location with our crew in the middle of the action. Stay tuned throughout the season and watch the drama unfold.Visit The One For The Road Film Page Here:
http://www.tetongravity.com/one-for-the-road/One
For The Road World Premiere – One For The Road Almost Live – Episode 15Related posts:Teton Gravity Research: Light The Wick World Premiere Blasts Off This week's Almost Live joins TGR's athletes and fans at...Sherpas Cinema: ALL.I.CAN. UK Premiere It's a different type of movie than your regular big...Poor Boyz and Level 1 Movie Premiere, London 29/10/09 Poor Boyz and Level 1 Productions will be premiering their...