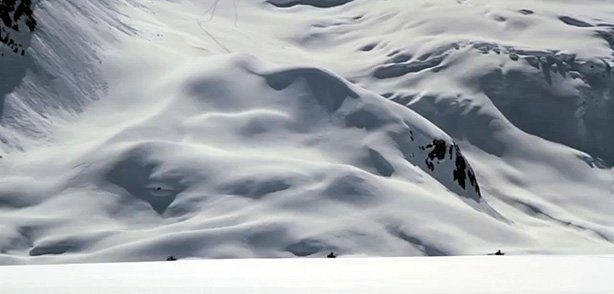 In season 4 episode 11 of Teton Gravity Research?s web series Almost Live, skiers Todd Ligare and Griffin Post team up with snowboarder Ralph Backstrom for an epic snowmobile-accessed shred mission in the Chugach Mountains. The boys start out of Robe Lake Lodge in Valdez and then snowmobile to their basecamp on a glacier near Cordova. There, they hike the surrounding peaks to score the goods for TGR?s newest film, The Dream Factory.
Related posts:LINE Traveling Circus 4.2 Gone Camping We hop into the TC van with Will Wesson and...
TGR: Northern Chugach – Almost Live Season 4 Episode 10 They come across some of the best snow they've seen...
Scott – Mission Tried and tested for a few years now, the Mission...