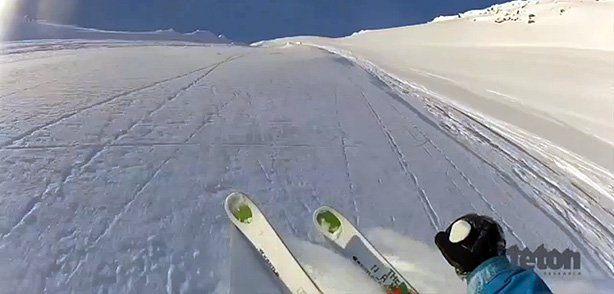 Season 2 Episode 5 of the GoPro TGR Athlete Video Series joins skier Griffin Post as he rides Valdez, Alaska, while filming for Teton Gravity Research's new movie "The Dream Factory." Here, Post rips huge lines in perfect powder. Watch and try not to drool too much.
The GoPro TGR Athlete Video Series follows TGR athletes through the lens of their GoPro. Episodes are shot exclusively on the GoPro HD HERO2 and have been edited by the athletes themselves.
Griffin Post – GoPro TGR Athlete Video Series Season 2 Episode 5
Related posts:The Expansion 2012 – Vol. 2 [Athlete Edit] it's got rippers Torin Yater-Wallace and Aidan Sheahan showing Snowmass...
Sage Cattabriga-Alosa: Athlete Profile Watch Sage Cattabriga-Alosa's Powder TV interview as he talks about...
Attack of La Niña: Athlete Extra – Sean Pettit This is an extra treat for every Pettit fan out...