Swiss Superstar Mirjam Jaeger joins The Faction Collective and wins in New Zealand
 
all photos courtesy of Camilla Stoddart - http://www.whiteroompictures.com
 
When choosing someone to represent your brand you look for competitive strength, passion for the sport, professionalism and a good spirit. The Faction Collective has been lucky enough to find all these traits in Swiss halfpipe skier Mirjam Jaeger.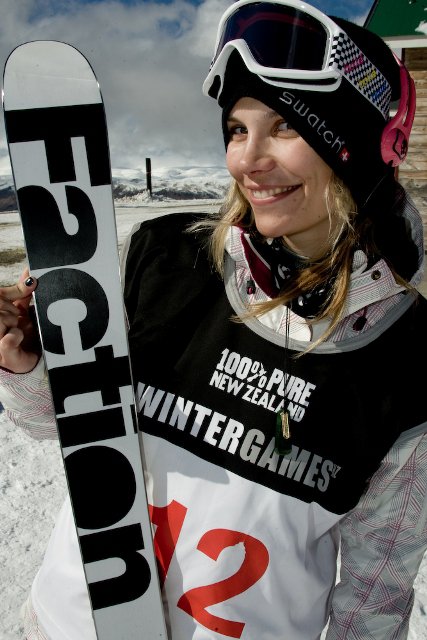 Emerging from a knee injury, Mirjam has shown she is back on top by recently winning the women's halfpipe segment of the 100% Pure New Zealand Winter Games in Cardrona, NZ.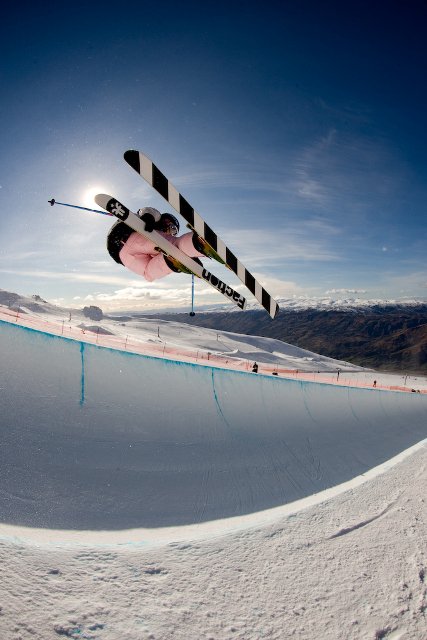 In this "intense" competition where she emerged well ahead of Rosalind Groenwoud with a score of 83.80 Mirjam said, "I just feel great – what else is there to say? I'm super stoked right now. I love New Zealand. I'm definitely going to be back next year!"
 
 
This summer training and competition sets up Mirjam for further exploits in North America where she won the 2009 Dew Tour stage at Northstar and in 2008 placed second in the X-Games. Here she will be joined by team member Kristi Leskinen, forming a trans-atlantic dynamic duo. The Faction Collective is confident and proud that together these two, will continue to define the sport of women's freestyle skiing, both on and off the hill.
 
For more news about Mirjam Jaeger in New Zealand go to:
 
http://www.newschoolers.com/web/content/news/news_id/2826/