Meet Laurent DeMartin. Laurent was in the states for the Aspen Open but he is back in Switzerland now shredding with his film crew Awone Films. Nicky Keefer got to ride in Aspen with Laurent, and was nice enough to hand deliver him some Saga Gear while he was still in the states, Thanks Nicky! Here is a lil Interview so you can learn more about Laurent and what he is up to.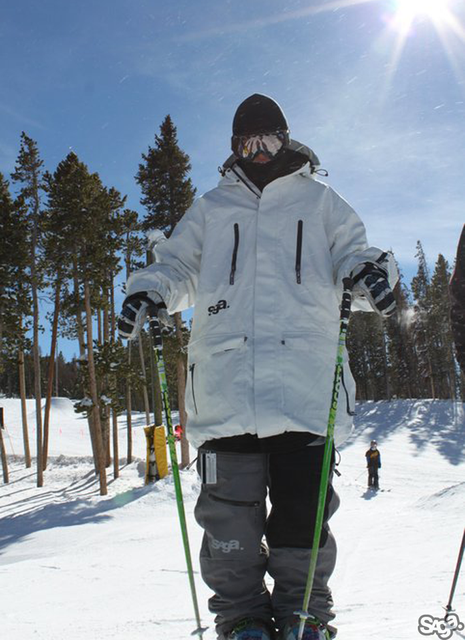 Age? 19
Where do you live?
Troistorrents, Switzerland
Where do you ride?
Champéry?Les Crosets, Switzerland
What are your current sponsors? Saga, Nordica skis, Dragon, Bern, Troyan gloves, Skullcandy, Nilton Clothing.
Where is your favorite place to ski in the USA?
Breckenridge and Keystone but I really want to try Park city, Mammoth, North Star and Bear Mountain these next years.
Do you think Freeskiing in Europe as big as it is in the USA?
For sure not, USA really cares about freeskiing. In Colorado, when you see all the big riders on the road to summit county, Tom wallisch . You just realize that The USA is on a other level. I can speak about the Tv channel too with only Freeskiing movies, you?ll never see that in Europe. Another thing are the resorts.I feel that in Switzerland, the resorts don't really care about freeskiing, the park is just a small thing for the tourists and not a good park to train in, like in the USA. It is on the way to change in some resorts and that?s good!
When did you start skiing and where?
When I was 2 or 3 years old, in Champéry-Les crosets.I started freeskiing when I was 13 in the snowpark of Champéry-Les Crosets.
What or who is your influences?
Everyone doing something different and original. When I started freeski, it was just to see Mickael Deschenaux shred the park of Les Crosets. Right now a lot of riders are just focused on style, like Casabon, Hornbeck or Delorme, They are my favorites for sure. Otherwise, snowboarding is the best influence you can have.
What is your favorite kind of skiing to do?
Just shred the park with my friends and have fun. I am always trying to do some stylish and original tricks. Otherwise I like every kind of skiing: Kickers, Rails, Pipe, Powder and I can have fun just shreddin the slopes too. I just need to be on my skis!
What is the biggest goal in skiing that you still have to reach?
When I was child, it was just the dream to go to the X-games, but right now it my view has changed. The skiing that you can see at the X-games isn?t really what I want to do. My wish right now would be to film with a big production company and have the possibility to film all year.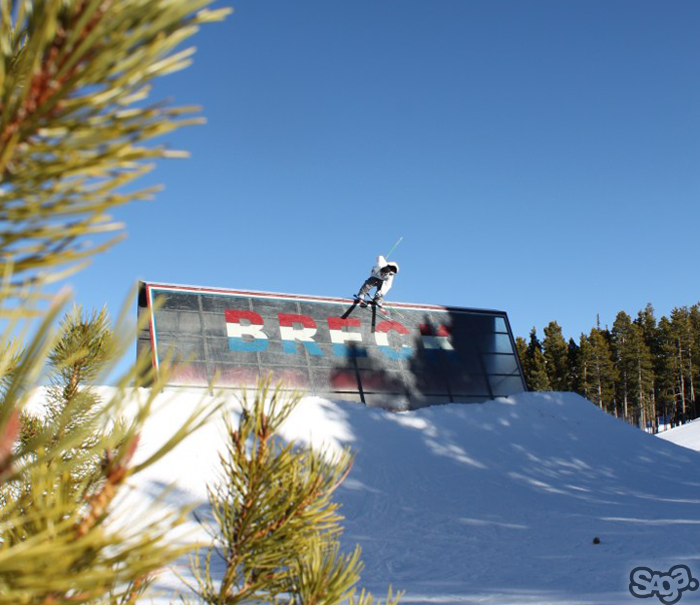 What is your schedule for the rest of the season?
A few competitions like Austrian Open, European Open and the SOTF (survival of the fittest), and then i?ll focuse the rest of season on filming with my friend Jules for our next amateur movie. Check it out here at http://www.awonefilms.com . We have no budget and our goal is just to show our season and the fun we have when we?re skiing. You can watch it free on internet.
Tell me more about the Contest Survival of the Fittest? The Survival of the fittest is a really sick competition organized by The crewstacez, a crew of friends, especially Nicolas Vuignier and Florent Beauverd in Crans-Montana. Every year, I am invited there, and it's a really sick competition because, you really have to be the best to win, you can't just have one big trick and win. In this comp after every run, the two worst riders are out and you have to do every run a different tricks. I really think it can be a good future for freeskiing, like the Skate Street league contest. You have to be consistent . Every year, i'm really excited for these event, there is a really good atmosphere and we're just having a lot of fun! You can check out the video from last years event here.
What do you do in summer, when your not skiing?
Skate and trampoline, otherwise I have to finish my school this summer, and next winter , it will be only skiing ! I cannot be more happy when I'm thinking about the next winter.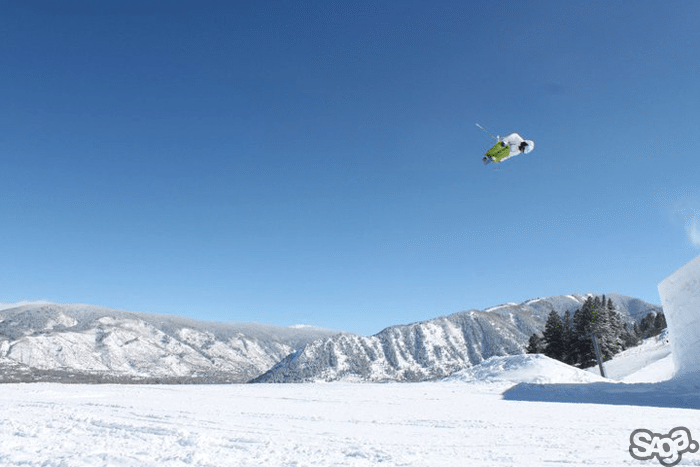 What do you like about Saga? The Stuffs and the sizes for sure, but more than that, is that it looks like a family, they don't have 50 riders all over the world, every rider is important for them. I feel like you are not a number like in lot of big brands, so I?m really happy to be introduced to this team.
Any shout outs? Tim Durschi for introducing me to the Saga team and Nicolas Vuignier, tha Steezemaster! Otherwise my parents, my sponsors, my filmer Jules and all my friends I shred with!