Photos by Ben Grunow
When did you head over to Switzerland and what did you get up to while you were over there?
I arrived in Genève on the 3rd of January, then drove a couple hours to Grindelwald, in the Jungfrau region of Switzerland. Luckily enough, Ben Grunow's (KLINT Snow's Team Manager) father lives in Grindelwald and welcomed us into his home for what we thought would only be a week before traveling south to Vars. Our plan was just to shoot some photos and prepare for the Red Bull Linecatcher.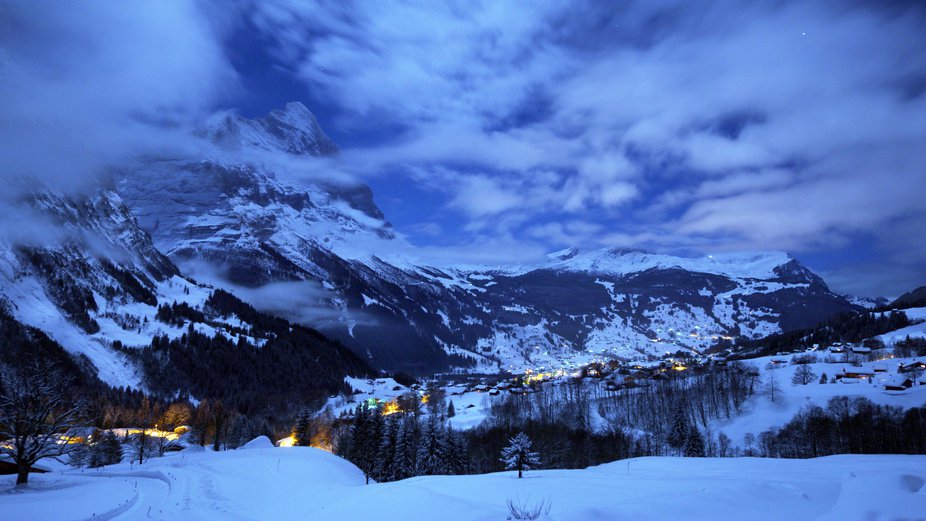 Grindelwald, Switzerland
Did you manage to get any skiing in before the New Year back at home in the States? How was it having such a slow start to the season there?
You know, that's the best thing about living in Colorado. The state is huge, and full of mountains. It for sure hasn't been an amazing season so far, but there is always a place in Colorado that is getting dumped on whenever weather rolls through. In early November I was hiking and snowmobiling in the southern San Juans, and they had decent snow early. Plus Breckenridge's parks have been top notch since they opened, which has helped me get my tricks back earlier than ever!  
How strange was it being in a resort like Grindewald, that was getting crazy snow, and then hearing that Red Bull Linecatcher was cancelled?
When we arrived on the 3rd it was sunny, then the snow didn't stop for a week. I think the mountain got about two and a half meters, so the skiing was insane! I've never been anywhere like Grindelwald, because everyone stays on the groomers or is sledding, so there is just endless powder everywhere. Even in most places in Europe you find another film crew or just locals that are out getting it, but not there. I had been keeping an eye on the weather in Vars and knew they were not getting the huge storm that the Northern Alps were getting, but it was definitely a surprise when the event was cancelled just two days before it was supposed to start!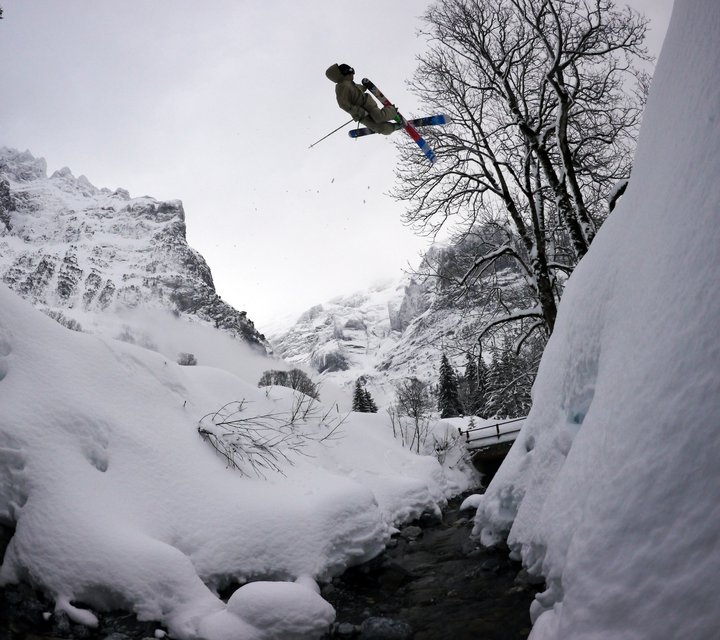 Were you hoping for big things from the competition?
No doubt. I had been skiing park getting some tricks dialed in and skinning a ton back in Breckenridge to get in shape for the event, so with the talent that was scheduled to be at the event it would have been great to do well.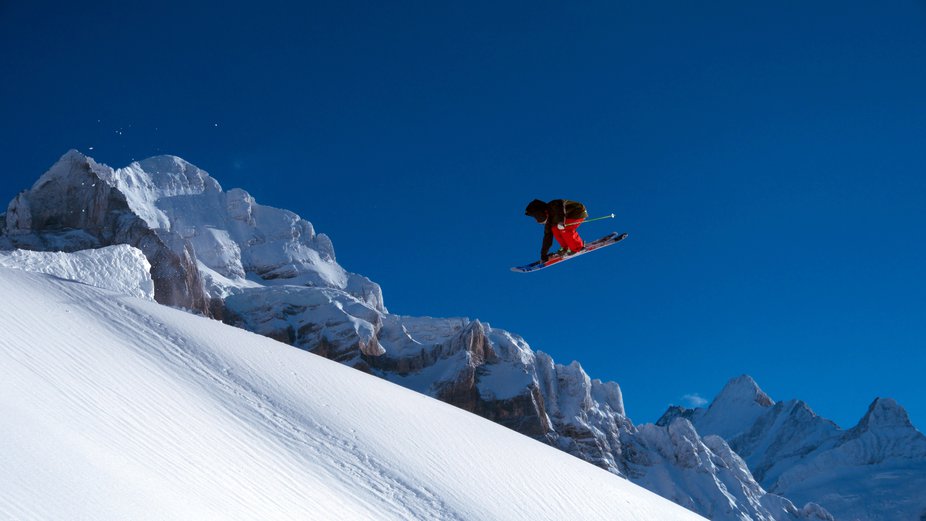 After it didn't go ahead, what did that mean for your plans for the rest of the season?
Well it wasn't the worst thing getting to stay in Grindelwald for another week, because it was a blast skiing over there! I got to ski a couple days with KLINT teammate JL Ratchel, we got some really great photos, and it was nice being able to catch up with an old friend. I just attended SIA in Denver, because I have a new pro model goggle coming out with Electric and I couldn't be happier about how it turned out! As far as the rest of the season goes, I'm sure I'll end up in Montana and British Columbia for some period of time, and who knows, maybe back in Europe since they are having such an amazing season!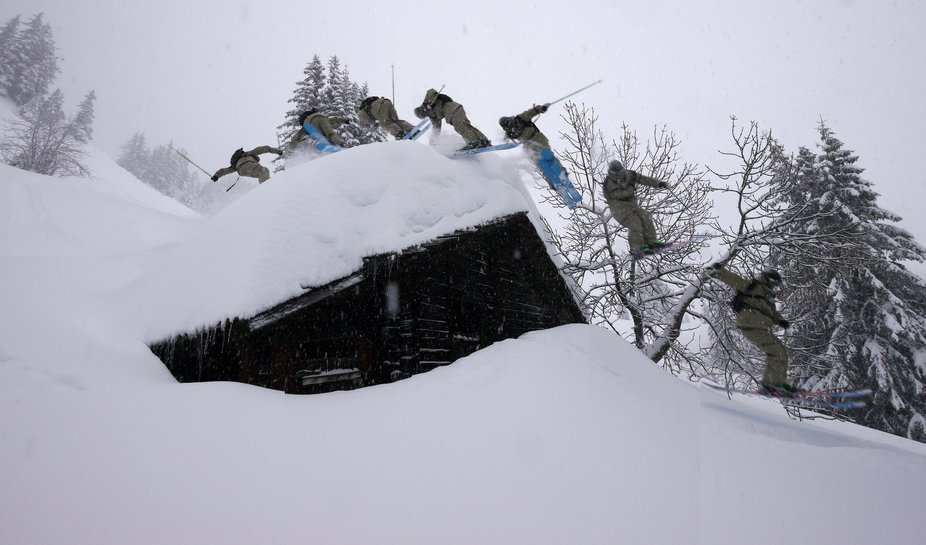 You've been riding KLINT skis since the company was formed last year at SIA. How is everything going with them?
I couldn't be happier, because KLINT is the best. Everyone involved in the company loves the sport and it shows in the product! They are always designing new products for me to test, and are very interested in my input which is what I want from a company, as opposed to just a brand that gives me skis and says, "Here ya go", and "Oh yeah, we can't really change anything. Sorry."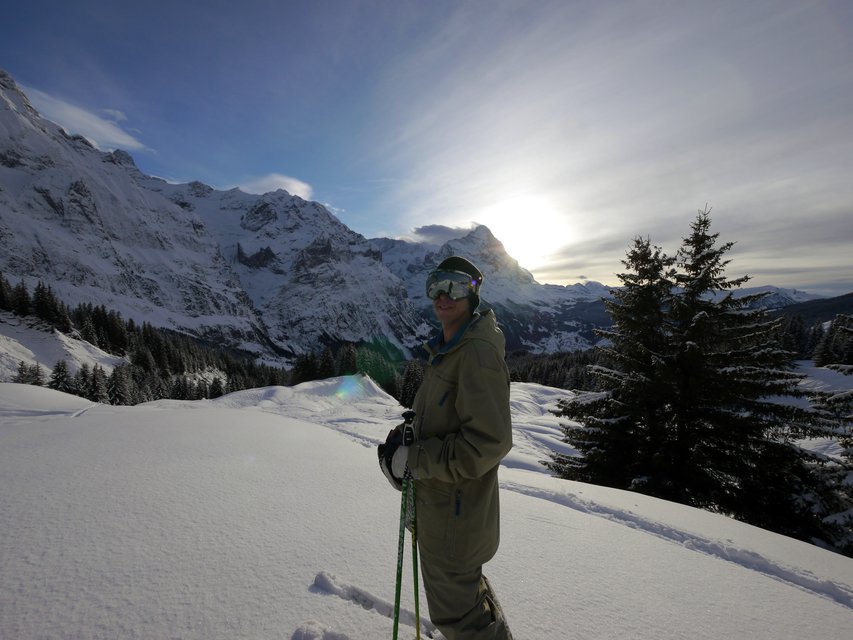 Any shout-outs?
Thanks to all my sponsors and Jungfraubahn!