On March 24, the Swinging Spring starts in the Intersport NovaPark, and
on this and the two following weekends you can give vent to your spring
fever. In the chill area the park-team will organize a top-grade barbecue, while the DJ takes care of the beats! The highlight of the Swinging Spring events is on March 31.
At the MBM NovaDay in Silvretta Nova you can enjoy the Spring with a grill station in the park, the HipHop Snacks behind the turntables, MC
Lix on the micro and the best of the NovaDay: pros like Jocki Köffler,
Lukas Drax., Seppi Scholler oder Mini Karpf help you with professional
tips.
Swinging Spring I: 24.03. and 25.03.
Swinging Spring II: 31.03. and 01.04.
Swinging Spring III: 08.04. and 09.04.For more info on NovaPark and the Swinging Spring Sessions, check out novapark.info.(Deutsch)Am 24.03. beginnt der Swinging Spring im
Intersport NovaPark und an diesem und den beiden darauf folgenden
Wochenenden kann man den Frühlings- und Kindheitsgefühlen freien Lauf
lassen. In der Chill-Area veranstaltet das Park-Team eine Grill-Party
der Extraklasse und DJs werden für guten Sound sorgen und eure Ohren
mit dem passenden Beat verwöhnen!Höhepunkt dieser
Veranstaltungsreihe ist der 31. März. Dann könnt ihr beim MBM NovaDay
in der Silvretta Nova dem Swinging Spring frönen. Grillstation im Park,
hinter den Plattentellern die HipHop Snacks, MC Lix am Mikro und das
Beste am NovaDay: Pros wie Jocki Köffler, Lukas Draxl, Seppi Scholler
oder Mini Karpf stehen euch mit professionellem Rat und Tat zur Seite.Swinging Spring I: 24.03. und 25.03.Swinging Spring II: 31.03. und 01.04.Swinging Spring III: 08.04. und 09.04.Für mehrere Infos, bitte novapark.info besuchen!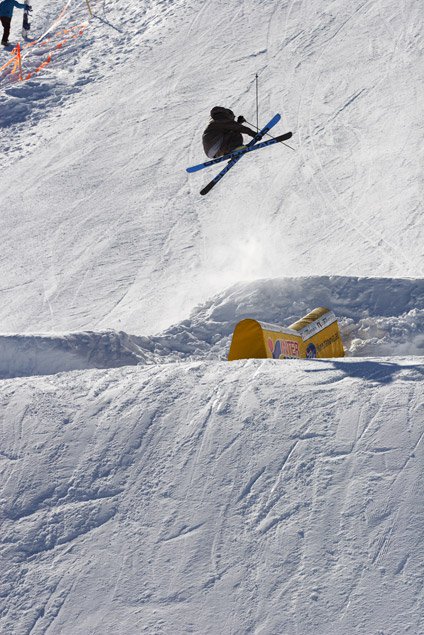 photo: Paco