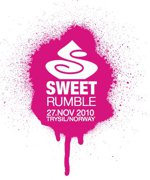 Bobby Brown kicked off his season with a bang this weekend by winning the Sweet Rumble big air in Trysil, Norway.
Photo: Olav Stubberud
Competing in ice-cold and windy conditions against a stellar field that included TJ Schiller, Andreas Håtveit, Elias Ambühl, Bene Mayr, JF Houle, Alexsander Aurdal, Andrers Backe, PC Fosse, Markus Eder and others, Brown took home the Sweet Rumble title belt and $15,000 novelty cheque after laying down a series of double cork 12's and switch double cork 10's to best Elias Ambühl and JF Houle in a head-to-head format that was similar to last week's King of Style in Stockholm, Sweden.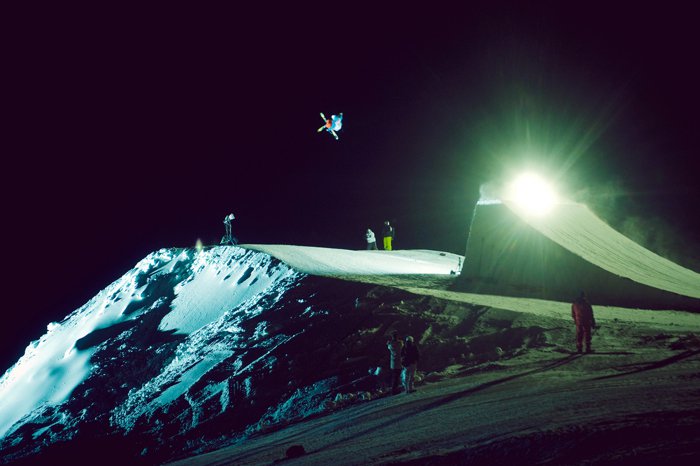 JF Houle. Photo: Vegard Breie
After knocking out Markus Eder and Klaus Finne with his slow and stellar looking double cork 10, Bene Mayr met Brown in the finals, which was a three-run format where three different jumps had to be thrown.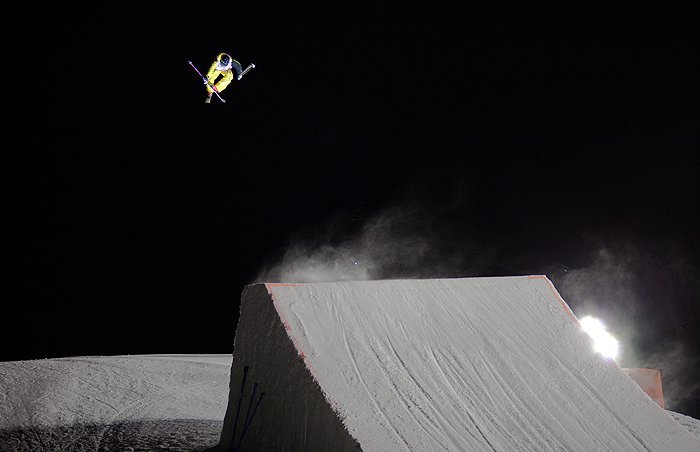 Klaus Finne. Photo: Olav Stubberud
Mayr, who was going huge all night, attempted to push the envelope even further but failed to stomp his tricks, leaving the door open for Brown, who sailed to victory with another flawless double cork 12, while JF Houle took out Klaus Finne with a massive double cork 12 shifty to round out the podium in third.
Bobby Brown. Photos: Olav Stubberud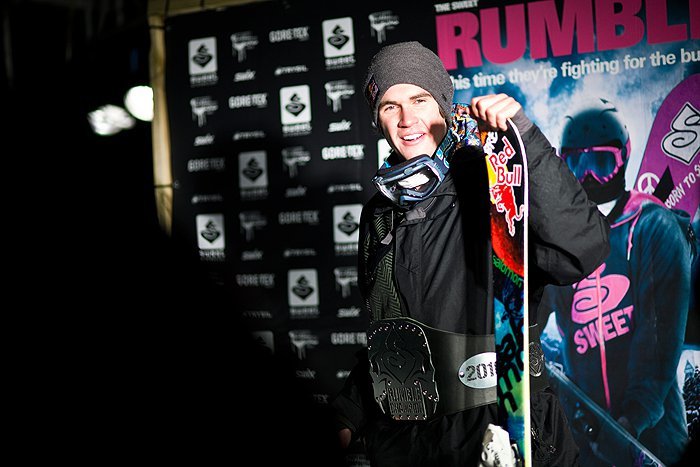 Results
1) Bobby Brown
2) Bene Mayr
3) JF Houle
4) Klaus Finne
5) Andreas Håtveit, Elias Ambühl, PC Fosse, Markus Eder (tie)
 
Video by Einar Røyne