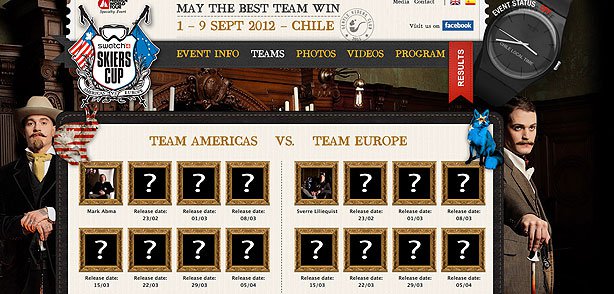 After last year's success why not carry on the Swatch Skiers Cup?! Sverre Liliequist and Mark Abma are team captains again for Team Europe and Team Americas. The riders that will be joining him will be announced every Thursday throughout February and March with the first one being tomorrow!
I'll let you know when it's announced!
Related posts:SWATCH Skiers Cup is launched! USA vs Europe as the SWATCH Skiers Cup is officially...
Swatch Skiers Cup kicks off Heading down to Valle Nevado, Chile were 16 of the...
Swatch Skiers Cup: Team America Swatch are now releasing rider videos for each of the...