German freerider Sven Küenle conquered the famous "Mausefalle" with a back flip on Kitzbuehel's Streif piste on Monday. After crashing on his first attempt Küenle landed safely on his second try down the ice-covered slope as former ski ace Hansi Hinterseer watched in admiration from the sidelines.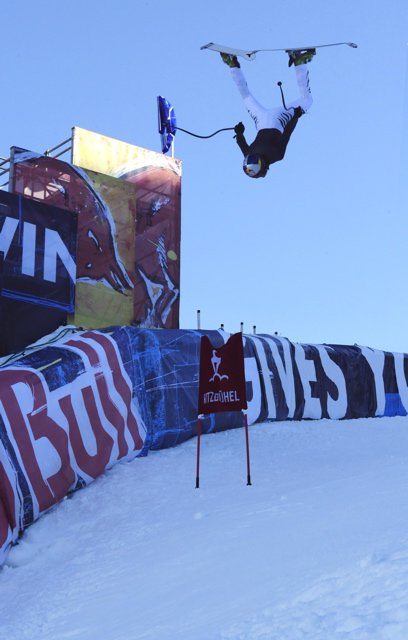 The "Mausefalle" (mousetrap) on the legendary "Streif" in Kitzbuehel is considered to be among the most challenging sections on any race course in Alpine skiing, a piste that can make even the world's most fearless skiers feel a bit queasy. Almost instantly after the start the racers hit speeds of up to 100 km/h on a 45-degree steep slope that is often covered by a sheet of ice.
Sven Küenle, a 24-year-old German, conquered this awe-inspiring slope in dramatic fashion -- with a back flip the instant he hit the ridge. The man from Munich, who is considered one of the top freeriders in the world, had built a small ramp in the morning and then sailed through the jump with the back flip. He crashed on the first attempt after his binding opened up on the hard landing. Küenle then went straight back up to the top of the slope for a second try – and completed the feat with a safe landing. "I've got all the respect in the world for this guy," said Hansi Hinterseer, who was by chance an eyewitness to the spectacular leap.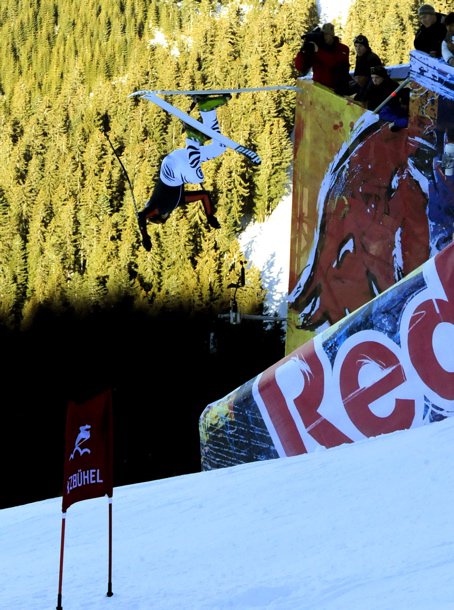 Küenle admitted that the jump was the outer limit of as far as he dares to go. "I wasn't thinking about anything else all weekend long and my pulse rate was unlike anything I've ever experienced before," he said.
It was only fitting that the Stuttgart native, who learned the basics of freeriding while a young skiing racer and has since appeared in a number of video clips from Willy Bogner, skied down the rest of the slope wearing the German national team downhill uniform "to show my respect for the downhill skiers who are the true greats of their sport."
Sven Kuenle will be one of the stars of Red Bull Playstreet, which will take place in Bad Gastein (Austria) on the 16th of February.