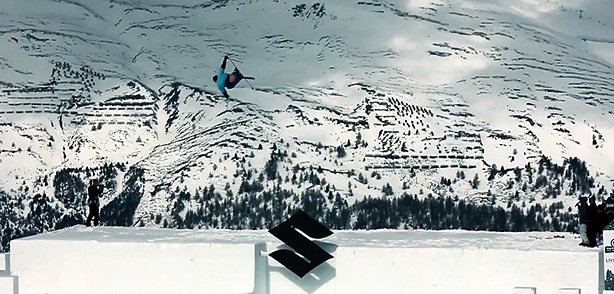 If you've not read the post about Kai Mahler winning the Suzuki Nine Knights then you should probably go ahead and do that. But if you aren't bothered to read the results or see video footage of the Big Air comp then this edit of the festivities and the best riding should be the perfect thing for you. It's the 4th edition of the Suzuki Nine Knights, Livigno (Italy), with skiing from: Tom Wallish, Russ Henshaw, Raffaele Cusini, Christian Bieri, Kai Mahler, Colby West, Paddy Graham, Gus Kenworthy.
Related posts:Suzuki Nine Knights has begun! Every single feature was sessioned on Tuesday and the athletes...
Suzuki Nine Knights 2011 is cancelled Freeski Event Suzuki Nine Knights cancelled due to lack of...
Kai Mahler wins Suzuki Nine Knights Mahler manages to fend off the fight from the on-rushing...