Photos: Jamie Walter
Intro: Doug Bishop
Interviews: Fred Ferland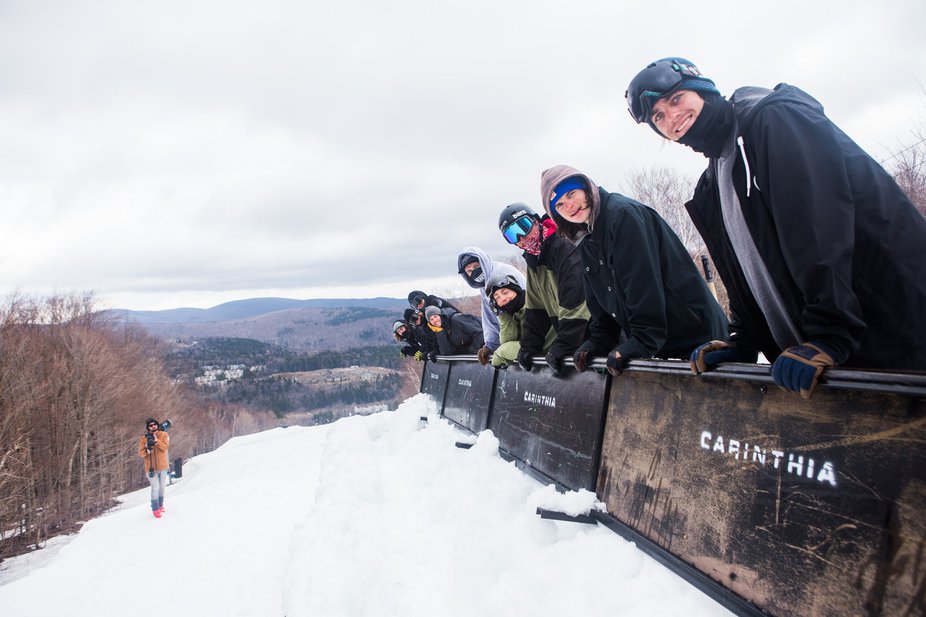 One of the coolest parts of Superunknown is the fact that not only do the athletes come here to shred these features like their career depended on it, they come here to create the very features that they are going to be hitting. Building is every bit as much of the experience as is riding. Their own personalities and desires are blended into the melting pot of features that populate the hill, and those thoughts and opinions are what makes this event so unique.
Today was a building day. The weather was rough – driving rain in the morning, variable clouds in the afternoon – and broken and beaten bodies were everywhere. However, the level of stoke amongst the athletes was something like I have never experienced before… hunger and a willingness to do whatever it took to get the job done.
Sure, at times there were too many cooks in the kitchen, but the fact of the matter was that we weren't stuck on petty arguments – it was a simple cornucopia of amazing ideas that were pouring out of everyone that led to some of the deliberations that came about when planning every feature.
Instead of giving the play-by-play, we want to change things up a bit. The fact of Superunknown is that its made up of the riders here. They are the most important part of it, and we wanted to take a stab at peeling a few layers back to let you get some insight into what makes a few of these guys tick.
We interviewed three of them to get a little bit more insight into just what the crew is made of.
Gabe Taube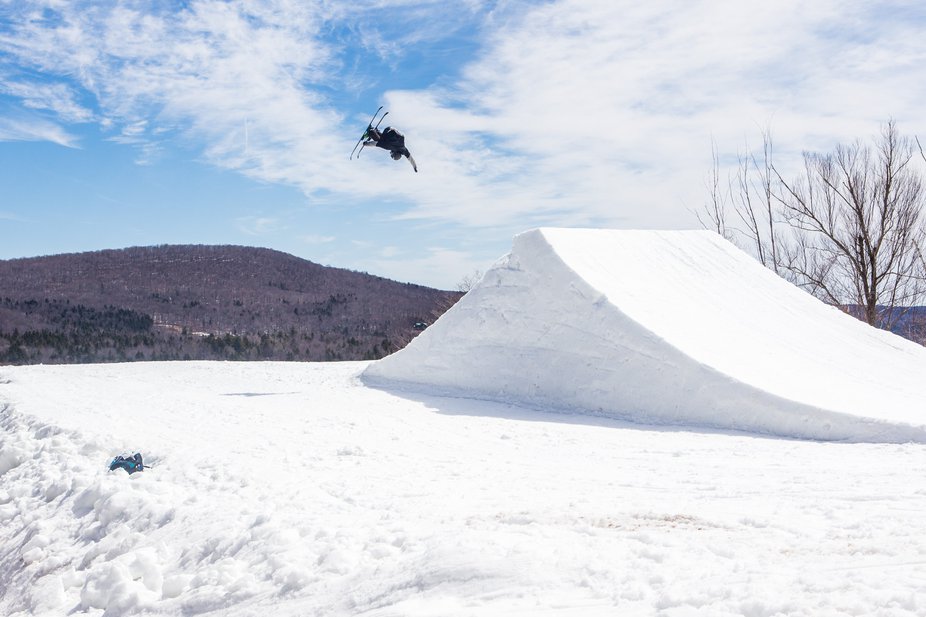 Q: What's been your favorite session so far this week ?
A: I enjoyed the jump except for when Veg got hurt. I was kind of a little thrown off but everyone else got right back up on the horse [...][and] was throwing down really hard. It was a huge jump, it was super fun, so much air time.
Q: Favorite trick you've witnessed ?
A: Alec Nelson's double flatspin 900, the Kangaroo Flip, just 'cause it came out of nowhere and was pretty OG. I was all about that one, that was sick.
Q: Favorite trick you did ?
A: I want to say that hand drag double but I knuckled it so I don't know if it really counts, so I guess the misty [630] out of the flat rail.
Q: Favorite skier out here? Or maybe top 3 ?
A: That's though everybody's just so good. Top 3 ? Maybe top 4 ? That would be Ethan, Ben, Jonah and Alec.
Q: Favorite Level 1 movie ?
A: Refresh
Q: Dream destination you want to go to someday ?
A: Definitely Japan, without a doubt. It's my dream to go to Japan someday and ski pow and urban and just see what they have going there.
Geoff Lovelace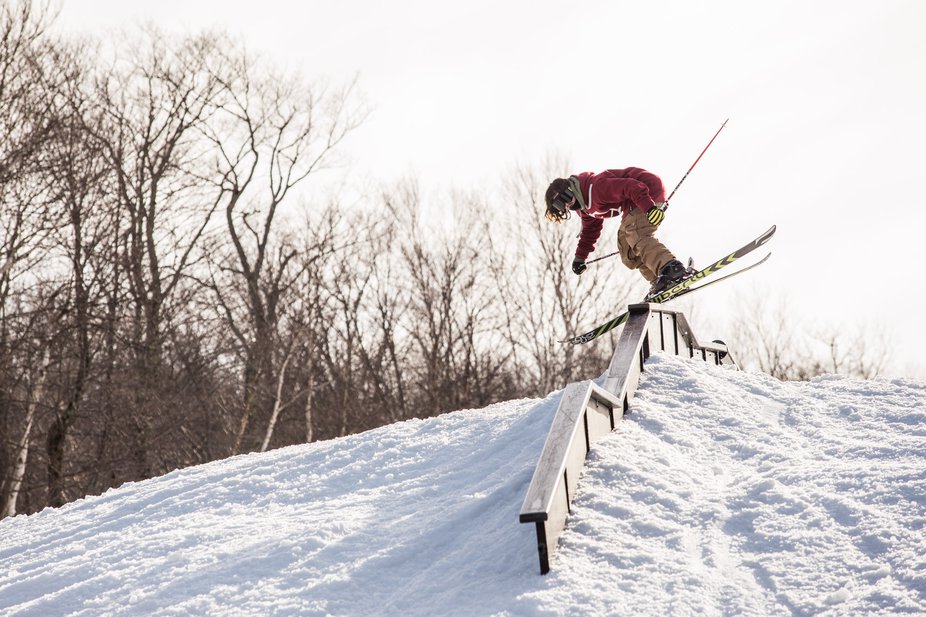 Q: Favorite session so far this week ?
A: The big jump. I personally wasn't able to do what I wanted to do because of my knee, but just watching everybody all the time and messing around with some zero spins, I got to do that at least.
Q: Favorite trick you've witnessed ?
A: Maybe Ben's [Smith] double wobble 1260 truckdriver, just 'cause it's a cool axis, it's not like a typical dub 12 mute grab.
Q: Favorite trick you did ?
A: Zero spin was pretty sweet, took me a handful of times. I was really trying to lock it in, no movement just like Tom Wallisch did in Turbo. Finally pulled it off.
Q: Favorite Level 1 movie ?
A: Turbo
Q: Favorite SuperUnknown winner?
A: Definitely Tom Wallisch, and I'm stoked to see what Mitchell [Brower] does after skiing with him last year.
Dylan Siggers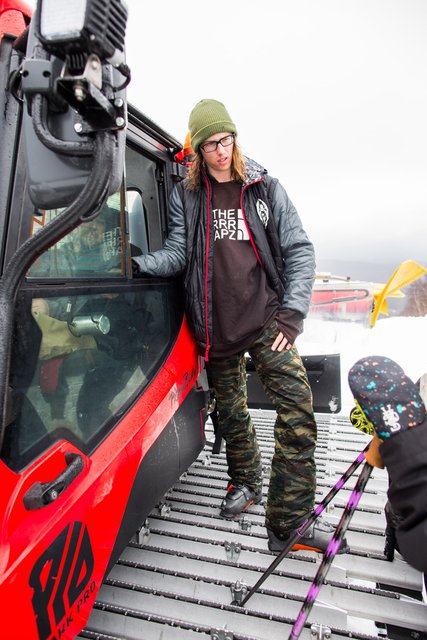 Q: Favorite session so far this week?
A: The wood rails with Martin the very first day, and skiing around with the Outdoor Tech Turtle Shell, [just] ripping around with the turtle and drinking beers on the chairlift with everybody, skiing on one foot.
Q: Favorite trick you've witnessed ?
A: Gabe's hand drag [360] on the rainbow rail, [...] it was like hand drag safety 180 and then just tucked into 360. That guy's the sickest in my opinion. I'm trying to get people to build features that Gabe wants to hit 'cause I want him to do sick shit.
Q: You've been skiing on one ski since yesterday can you tell us what that's all about?
A: I cased a jump and now I'm on one foot. I can almost walk but I can't hit a friggin rail. I'd rather rip on one foot than pussy around on two skis.
Q: Favorite Level 1 movie ?
A: Refresh. You know why? Warren Miller. You can't just make a freeski movie with Warren Miller in it and not be the best thing that's ever happen. See I don't remember what happened in Refresh, I just remember it being my favorite forever.
Q: Dream destination you'd like to go someday?
A: I'd like to go to La Clusaz, with all of the homies. Or basically anywhere with my couple of friends from Fernie: Josh, Brody, Brice, Brian, Kevin... and Mikey too. That would be the dream.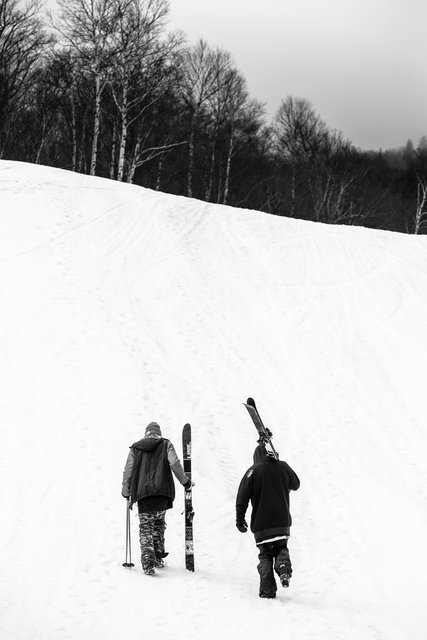 Stay tuned for interviews with the rest of the crew throughout the week!