It is with great joy that we announce that our 20th anniversary film, the Superheroes of Stoke, is now available through the iTunes store!
Orders are flying out the door on a daily basis, so be sure to get your copy on iTunes, DVD or Blu-Ray today. Just in time for the lifts to start turning, settle in with a copy of this instant-classic from our library. Make sure you check the 2012 Holiday Shipping Guidelines to ensure that your order gets to its final destination in time!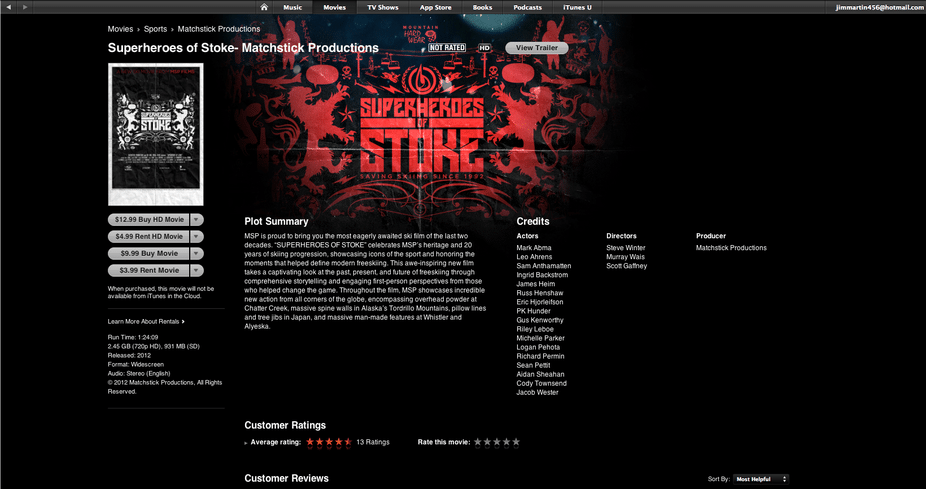 Superheroes of Stoke honors the heroes who have made the sport of freeskiing what it is today and pays tribute to the heroes who gave their lives for what they loved. Throughout 2012, MSP's film crews relentlessly traveled the globe in search of the moments that would define the cutting-edge of what is possible on skis. Highlights from 19 years worth of archived material have been edited amidst stunning new HD footage to demonstrate how far the athletes have progressed and how far boundaries have been pushed.
To order Superheroes on Stoke on iTunes, click here.