Fortunately I was able to get out of the house for the evening and get down to see some supercross action at Eccles Stadium. Unfortunately I am going to have to buy a bike as soon as my acl recovers. Could it be a dumb idea... Yes... but I somehow convinced myself I would stick to trail riding exclusively. Hopefully I can stay true to that. Here's some eye candy from the event.Grete can't wait for the show to start!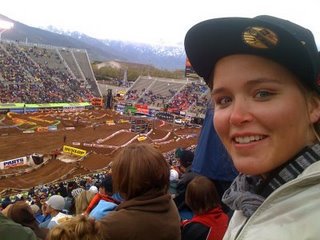 Here's the Track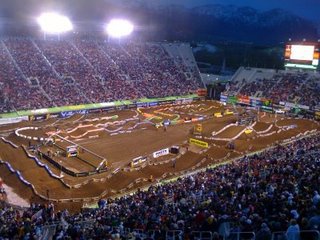 The Salt Lake Syline from the stadium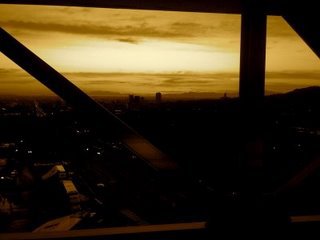 where's waldo?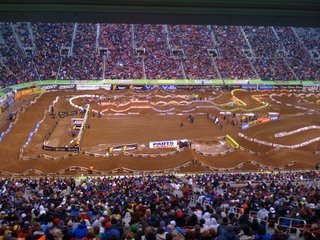 Any Supercross fan loves fire!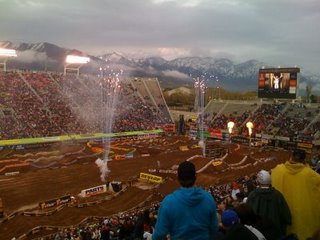 The resulting smoke rings...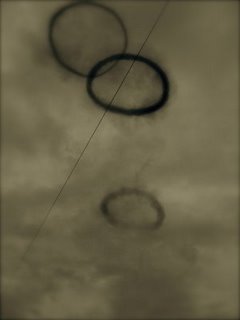 The final showdown! Bubba took the win!