Skier: Oliver Karlberg. All photos: Matt Sklar
Check out SuperUnknown Finals Recap Part 1 here.
Things weren't all sunshine and rainbows at SuperUnknown XIV in Sierra at Tahoe, day one brought cloudy, some rain, and about five inches of thick Sierra cement snow covering the mountain. Eager to work off the jet lag, we cruised to Sierra's Huckleberry sidecountry zone to pack out a windlip booter. The hike out almost killed our midwest ropetow riding finalist Ben Zins, but he recovered well by building a snowman that would take some serious hits over the course of the day.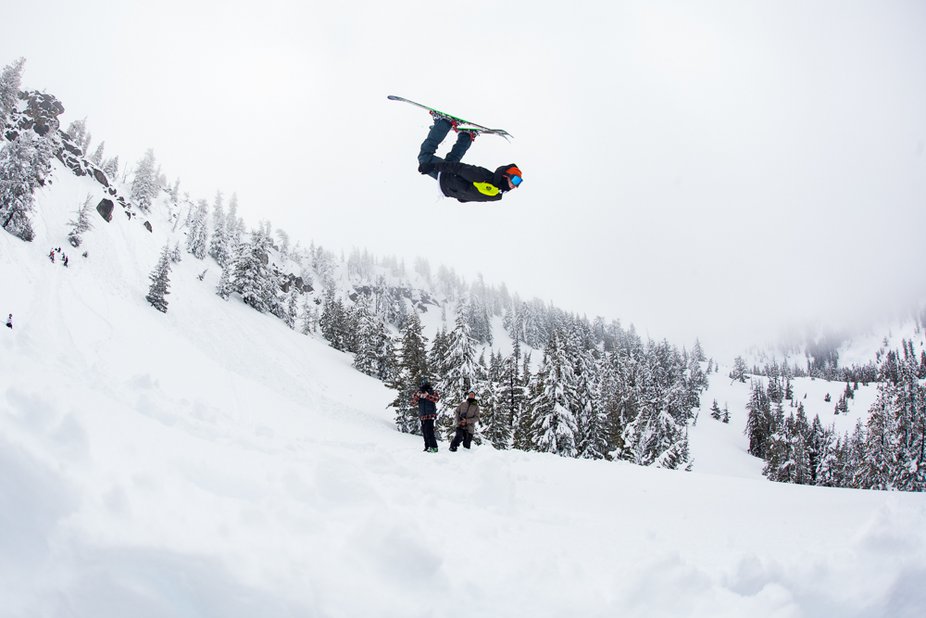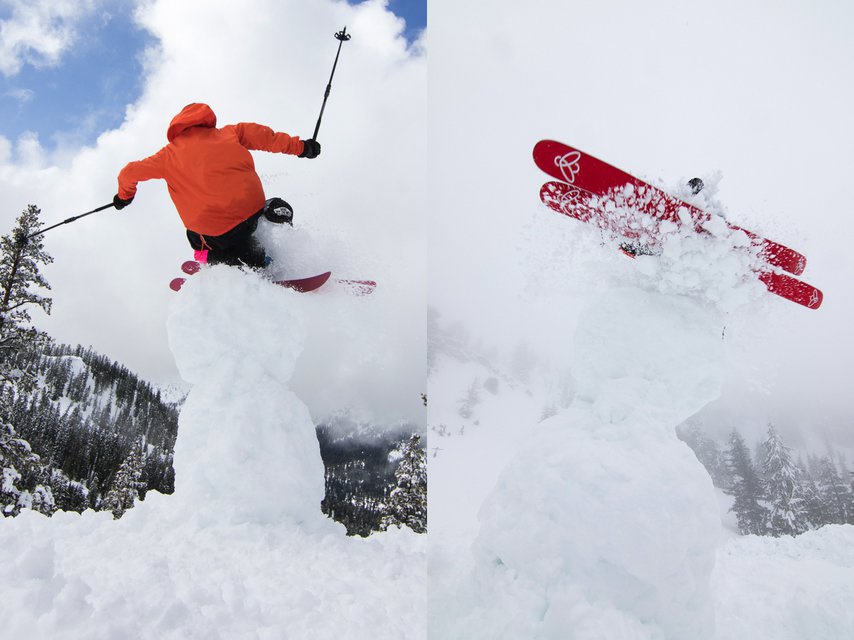 The windlip was the first feature of the week, so the boys were keen to send it, even if the landing could stop their momentum completely. Oliver impressed early, by somehow taking the pretty mellow jump outrageously large every single hit. He laid out a double backy for the boys, too. Sampo, the only finalist with backcountry shots in his edit, showed up bigtime, too. Seeing his potential here made it a real shame that he got sick later in the week, unable to ski for a couple days. I'm sure it's not the last we'll see of him, the kid's got skills. He added another dub, and some snowman domepiece decimation.
https://www.newschoolers.com/videos/watch/867507/SuperUnknown-XIV-Finals-Part-2We also got to lap the backside park at Sierra, which is one of their regular season parks, hitting the first rails of the week. It's hard to catch the technicality of rail tricks while looking through a viewfinder snapping photos, so I was blown away to see these video shots. Aleksi went big and stylish, as always. Miika again showed us he's nuts, and apparently can front flip off of anything. Siver could put in a full part in any company's movie, and look good doing it. Ben's 360 swap to backslide blind 2 was a jawdropper. Chase's raw style is Brogan-esque. Rory is casually dope. Zach brings the tech trick to the table ( 5 swap wtf??). Vincent's finals video could be a segment already, and he did tricks that no one else would even think of trying. Did I mention the crew is stacked this year?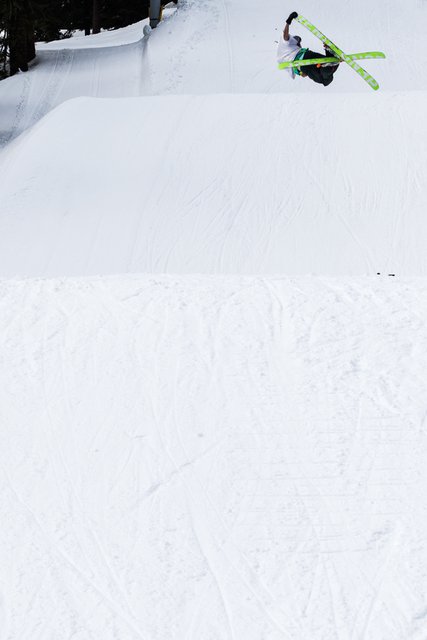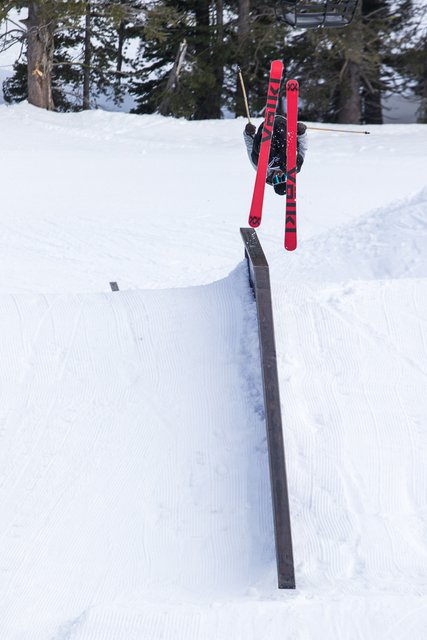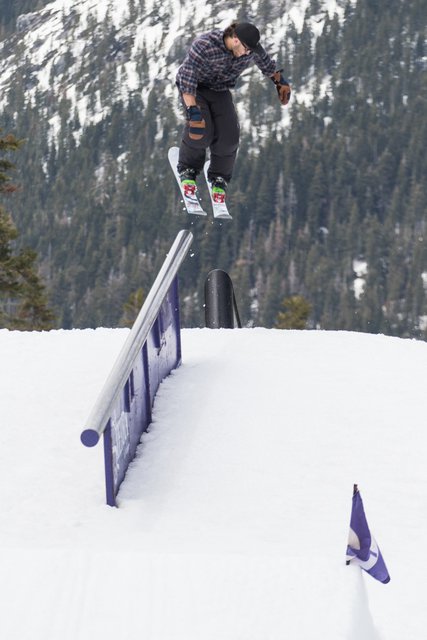 By now we were most of the way through the week and the decision to pick a winner was looking tough. The crew definitely continued to show off on the rails, again bring their different styles and influences from around the world. When talking to the finalists, that is one thing they said over and over, bringing these skiers from different backgrounds to one shoot is not only awesome, but inspires them to try new things and look at features differently. That is hands down one of the coolest parts about SuperUnknown.
Meet the Finalists:
(The other five can be found in Part 1)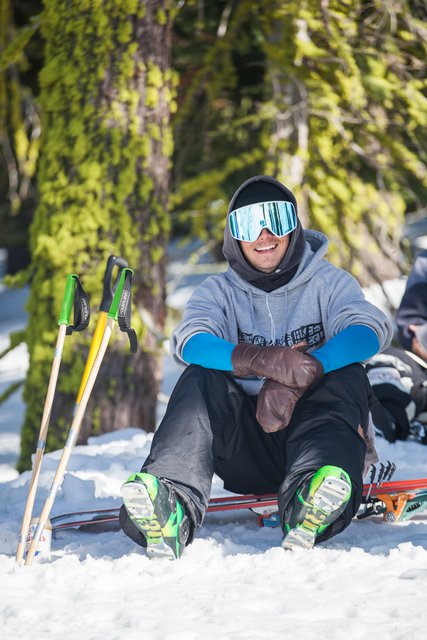 I'm from Finland, and I started skiing when I was about nine years old. At first I was a racer, but I would always skip training to go hit jumps. It was just crazier and more fun. I ski at Ruka mostly now. I have no idea why there are so many crazy good skiers at Ruka. I don't know. There are so many good skiers out there like Antti Ollila. Then the younger kids look up to him and try do crazy things like him. We ski almost every day for six, seven, or eight hours.
This was my first year entering SuperUnknown. I wanted to enter because I thought I might make it. Finals this week have been awesome. It feels like the crew in Finland. Right away everyone was so stoked and friendly.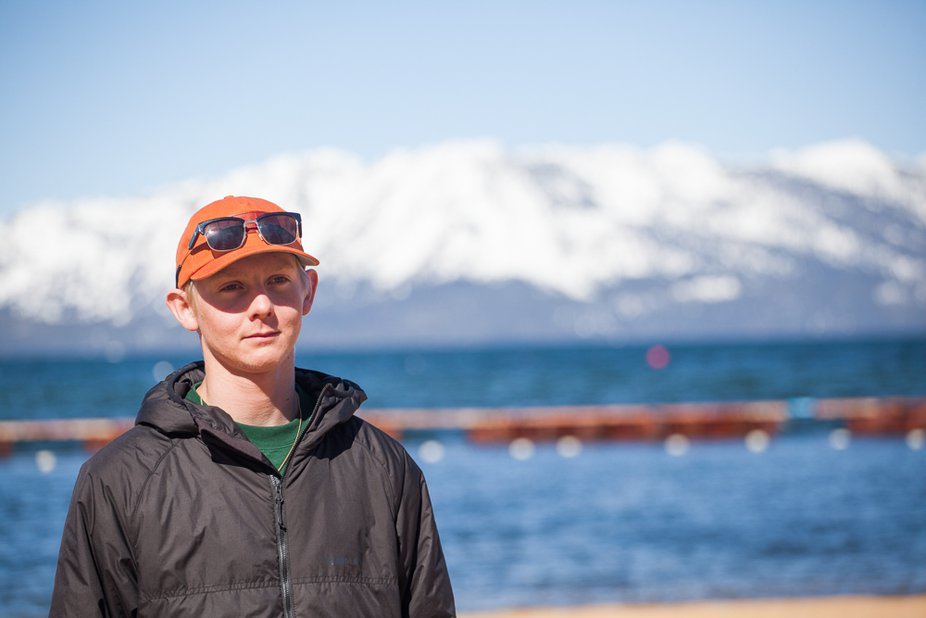 I'm from southern Sweden, I started skiing when I was a little kid. I got into freeskiing when I was around 12 years old. I raced from when I was 13 to 15. You had to be a member of a ski club to go to the skiing school, so that's why I raced. I'm really glad I did though. You learn so much about skiing. Between race runs, we'd always go to the park.
I graduated from high school two years ago. This is the first winter season that I have been off work and only skiing. I made the decision last year to really do everything that I can to be a pro skier. Then I worked my ass off so that I could be free all winter. I was so surprised to make finals. I just throwing the clips together the last night before the deadline. I flew up from my couch when I heard and was yelling out, I was so stoked. This is a big deal for me. Finals has been awesome, it's been the best week ever. Everyone is a homie, and they're such good skiers. It's totally awesome.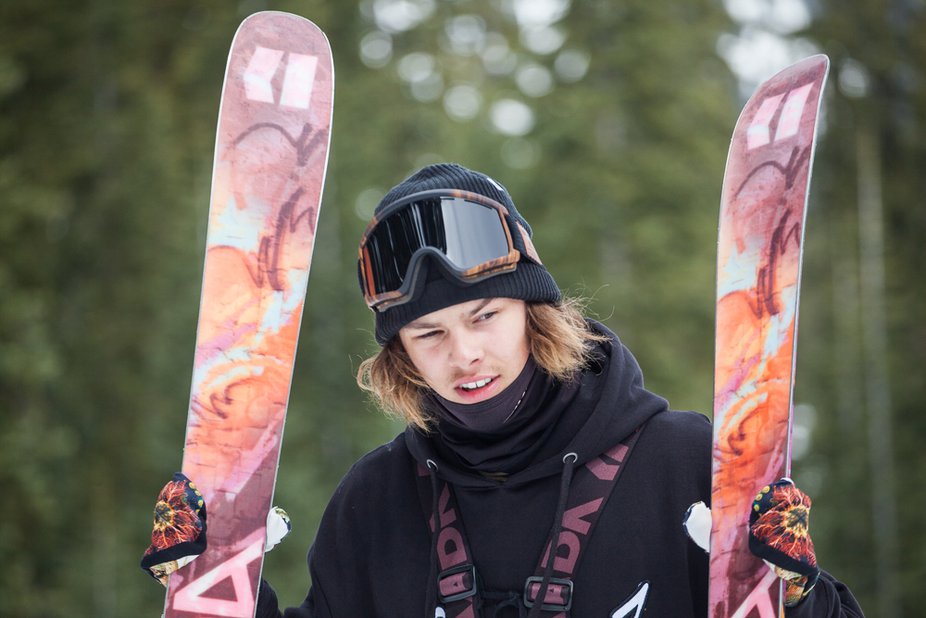 I started skiing when I was about 11. I grew up skiing at the small local hill, with a shitty park. Antti Ollila, Anttu Oikkonen, and I, pretty much the whole Keeshlife crew, are from the same town. Anttu and I were neighbours, like I could see his room from mine haha. I moved to Ruka six years ago. I moved there to study at the freeski school, but I quit the program after a couple years because it was too expensive. I'm still part of the Finnish team though.
I was so stoked to find out that I made finals. I've entered three times, every time progressing a bit. The first time I made it in for best trick, then semi-finals, now finals. I was stoked. This week has been even better than I expected. It has been the best week of my life for skiing.
The better the crew, the better you ski, and this is pretty much the best crew you can put together right now. The finalists are all homies. You get different influences from different people. It makes me even happier to ski, and stoked to learn new stuff.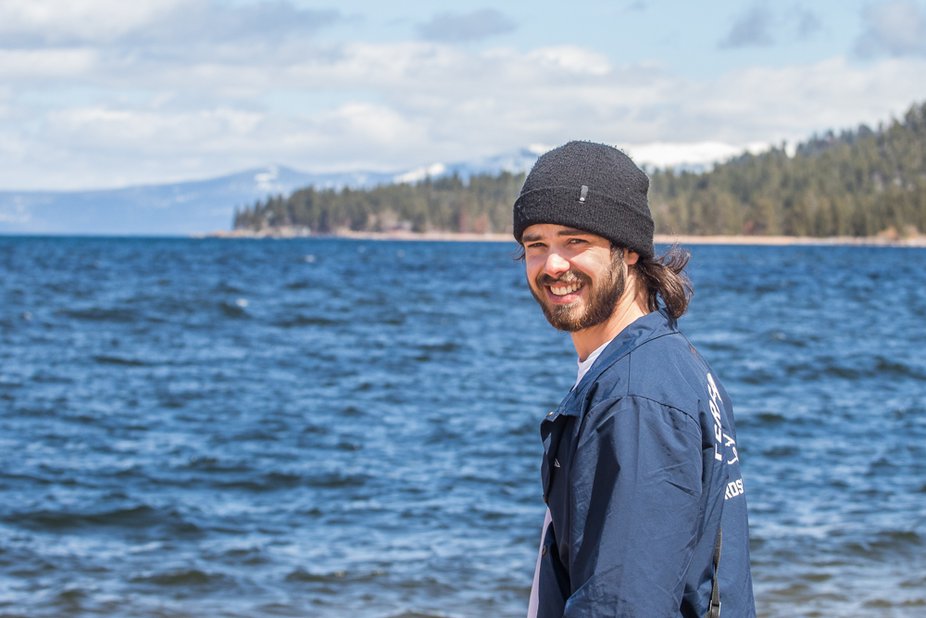 I'm from Montreal, Quebec Canada, and I started freestyle skiing when I was 14 years old. I skied some when I was younger, but just a couple of times a year with my parents. My Older brother started doing jumps and freestyle, and I just followed him. Next thing you know, I became better than him, and he quit skiing for football.
I think I realized that I wanted to pursue skiing a couple years after that when I moved closer to Mont Avila, my home mountain. Then I could ski two or three times a week. I skied a lot and was so in love with it. That's when I started getting my first sponsors. That's when I knew it was what I wanted to do.
I've submitted to entries to SuperUnknown, and made finals both times. I wanted to enter again because the first time I went to finals was like the best week of my life. I really loved that week. After that I shot a lot of urban, and I shot some of my best park shots, so I had some good content. I'm now 24 and I was thinking "why not give it another try?"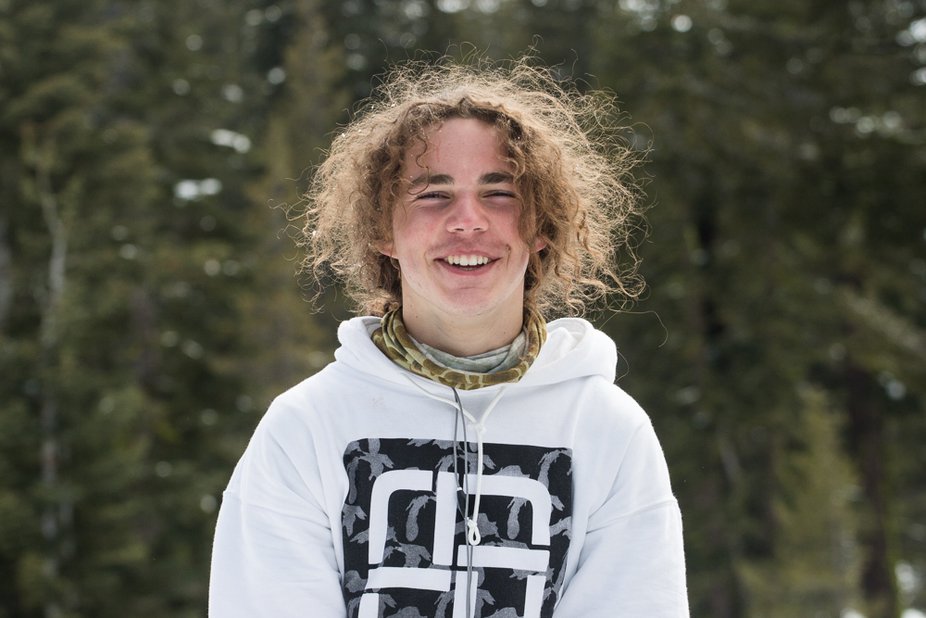 I didn't catch Ben during the week for an interview, then he had to go back to outer space, or high school in Minnesota, same difference. Ben was the youngest finalist at 17, and the kid can flat out ski. He has an insane amount of natural talent and style. Rumor has it he's only been skiing for three or four years, after switching from snowboarding. Insane. Keep your eyes peeled.
UPDATE Ben got back to me:
Yeah so I'm just from a lil town in southern Minnesota, just like 800 people big, it's only 15 minutes from our local hill, Mount Kato. I actually got into skiing because of a program they put on called kato kids that's pretty much like a day lesson every saturday for 2 months. We did that for 2-3 years untill found out you can go ride the mountain without people watching you. I started that with my older brother when I was 5. I remember We had to lie about my age tho because I wasn't old enough to start. I think 6 was the cut off but I played it cool and never got caught, so we were stoked haha.
Yeah so I switched to snowboarding when i was 8 and it was the year after my brother had got one for christmas. He had tried it and had fun and I just wanted to be like my older brother, ya know? So i figured why not try it. I actually kept my skis thinking I would switch off back and forth, but that never happened. Then when i was 12, a friend had some twin tips he let me try. I did like a front 2 out and landed switch and after that it was pretty much game over.
I wouldnt say its my goal to be considered a "pro skier" just because the title of "pro skier" doesn't really mean a lot to me. But it is definitely a goal to take skiing as far as possible, until I can't do it anymore or until it's not fun. Like if I could wake up everyday and pay rent to go ski and have fun all winter I think I would be the happiest person in the world, no exaggeration.
The superunknown experience was by far the funnest week of my winter without a doubt, it was like ski camp times 10 where your dayz just like wake up ski n get ill shotz eat sleep and repeat, simple livin ahha.