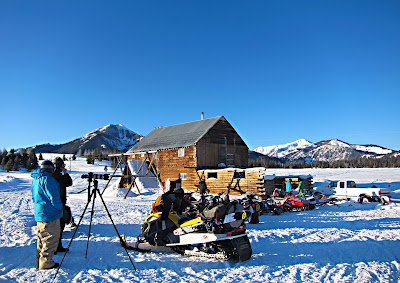 I recently was fortunate enough to head up to Idaho to the super secret Smith spot. I arrived in Sun Valley with Mark Abma, Sage Cattabriga Alosa, and Tim Durtschi and we headed straight up to the cabin. We were greeted by a slew of the Smith crew and planned out our following day.
In the morning we fueled up, loaded our gear onto the sleds, and headed into the mountains. The sled ride up was frigid, but a fire was readily awaiting our arrival in the yurt. After unloading our gear in our new home for the night, we went straight out to the Cirque for some freshies. As Tahoe has had an incredibly slow winter, I was especially excited to make some turns in fresh pow.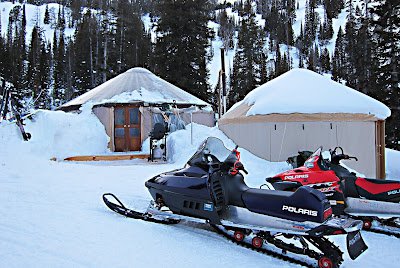 The snow couldn't have been much better. After a long day of hiking and skiing we retired to the yurt for a tasty dinner. I continuously sunk deeper into my seat relaxing after the long day. Thoughts of going to bed were crossing my mind, when someone suggested a moon lit hike. We quickly rallied despite being exhausted and headed out for what would be one of the best runs of my life.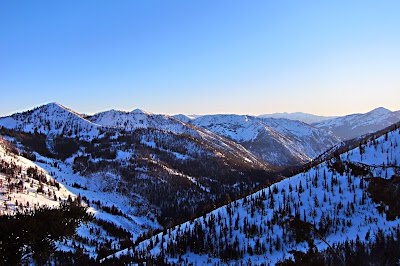 Hiking up in the dark to the top of our run was even enjoyable. I saw a few shooting stars before we dropped in. The run down was nothing short of epic. You could open it up and ride as fast as you would during daylight. As we chased each other down the mountain, we couldn't help, but to hoot and holler...it was one of those runs.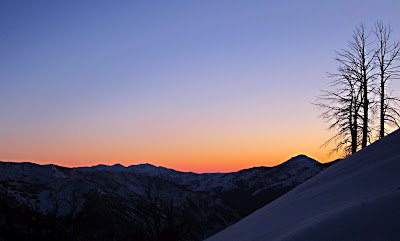 The following days we hit a couple of jumps perfectly sculpted and pre built for our arrival that the Smith guys provided us with. We hiked some more and on the last night we went for another moon lit hike. It was an all time trip. Smith does it right...thanks Gabe!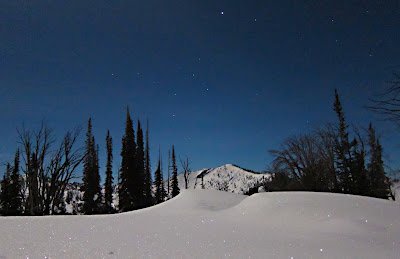 Click here to feast your eyes on Smith's webisode series, Prospecting Idaho.