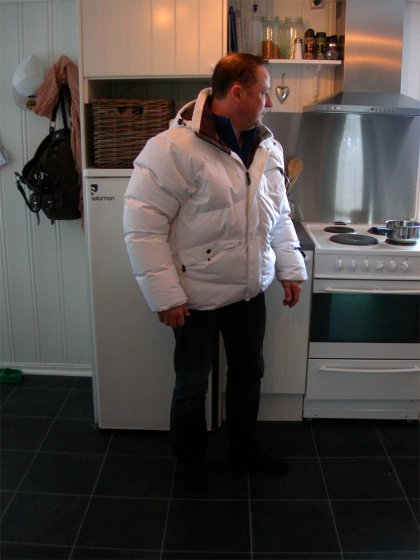 Woke up at 8.00 am today, felt good for once! Coffee and breakfast = Allways a must! No skiing without energy. My mom and dad came by yesterday together with my sister. They had been on the norwegian champs for crosscountry skiers, and my sister was in it. I figured that my dad is outside watching winter sports so much, that he needed some real clothing. Salomon puffy wouldn't be to bad? Well, I thought that was a good idea. Agree?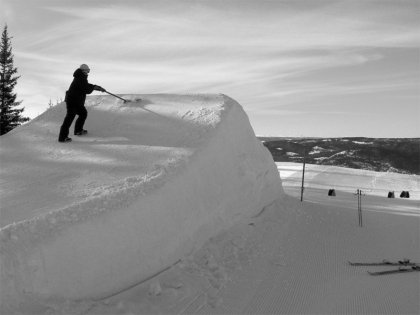 Off to Hafjell after saying goodbye to my parents. James was allready in full action scraping the jumps. I feel kind of bad since I told him yesterday that the jumps didn't work out at all. Well, they are better now, and the landings was good. But as you can see; the transition comes in way to late, and that's why you get the superpop (wu-tang) at the top, even though you think they are good. That's why they are going to rebuild the two first jumps. It is impossible to get enough speed to the second one as it is now. The inrun needs to be higher above the ground, so that you can maintain all the speed you absorb from the first one. Should be nice!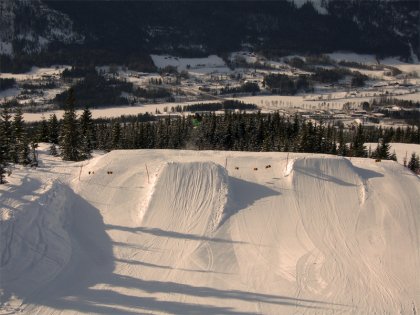 Last jump of three. Your-choice of two kickers. Left one is superfun!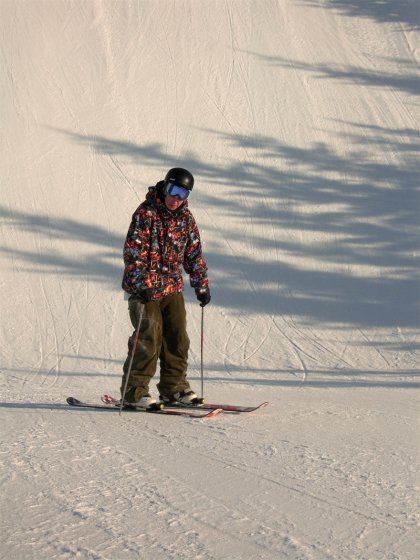 As the years has gone by, there is one thing I have learned about skiing. You never get better by skiing alone or in big groups. That is my theory. And skiing with one person that are atleast as good as yourself is perfect!! Eirik Børresen is one of thoose guys. Noone knows him well in the ski-society (Norway), but he is one hell of a skier. He don't ski every day, but when he appears out of nowhere, he is on fire! We had so much fun skiing today. Tricks that people think are easy, but actually are hard are the most fun tricks to do. I have so many times seen good skiers do the same tricks over and over again… I think many people need to open their eyes, and get their thoughts away from doubles and start all over again. Start with the easy ones.. 180, 360, 540.. and do every grab and twist there is to it. I bet you will have the time of your life. Andreas Håtveit is the master of that game!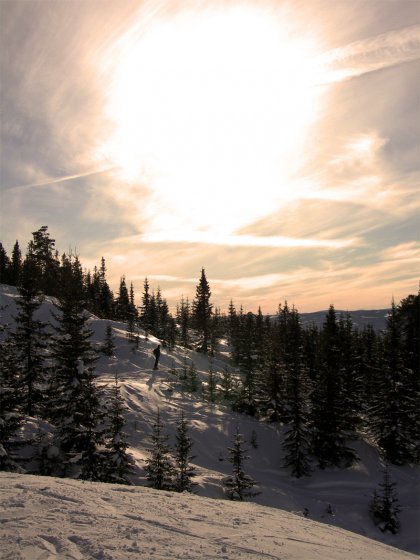 Epic day in Hafjell, no doubt about it!
Yours truly, rocking the style of a gaper in moonlight.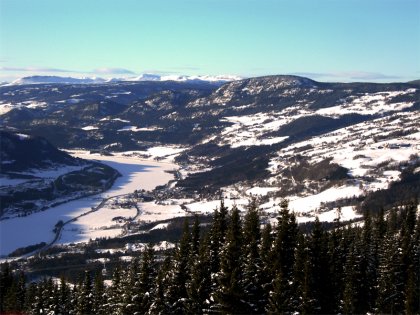 Gudbrandsdalen. The valley is kind of epic this time of the year!
Had a great day actually. I really like the way of living when I am at home. I have everything I need in the house I am living in. My own ski-room where I get dressed, grab everything I need, drive the car to Hafjell (25 minutes), and then it's skiing all day. doesn't even matter if I ski well, as long as it is fun. I have been travelling so much the last three years, but never learned as much as the last two months of just cruising two different parks. Thanks a lot for letting me have this life. YEA!